Editor's Note: In mid-October, I attended the Tiptonville, Tennessee, Fins and Feathers Expo at Blue Bank Resort (www.bluebankresort.com, 877-258-3226) on Reelfoot Lake. While there, I learned that hand-carved decoys and duck calls could be solid investments, that 1/80-ounce jigs were being made, and that good stringers of big catfish could be caught from September until Christmas Day. In the next couple of weeks, I'll be sharing what I've learned at the Expo, but I'll let the people I met there tell you more about why they do what they do through videos. Wade Mansfield is one of the owners of the Grizzly Jig Company (http://grizzlyjig.com) in Caruthersville, Missouri.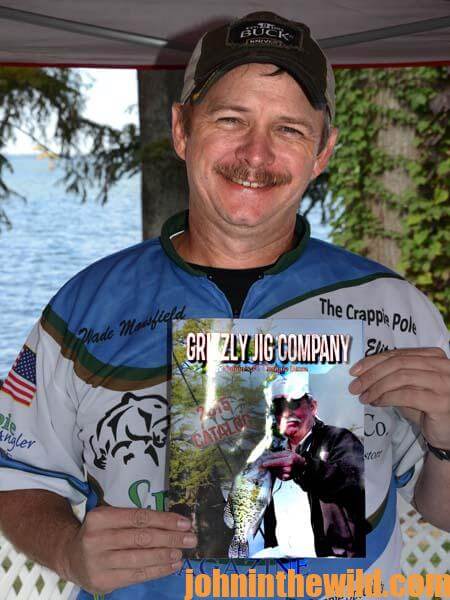 Our company started making jigs in 1984. We fished Reelfoot Lake quite a bit for crappie and bluegills, and we caught numbers of fish using these jigs. We just continued to build those jigs and sell them and watched the company grow. In the early days of bream and crappie jigs, most fishermen were using fairly-big jigs – 1/8-, 1/4- or 1/16-ounce in size. But today our company makes and sells numbers of 1/80-ounce jigs with duck feathers. We began making these jigs to catch bluegills on Reelfoot Lake, and we realized that we were catching just as many crappie as bluegills, fishing these very-small jigs. So, we started expanding the colors we produced in these tiny jigs, fishing with 2-4-pound-test line.
I'm often asked how we cast 1/80-ounce jigs. I explain that we don't cast them. We just put them on the ends of fly rods or crappie poles and drop them in close to structure and cover. We fish around the cypress trees, lily pads and the grass, especially plentiful at Reelfoot, generally with 9-foot poles. One of our best-selling jigs is called Norman's Rainbow and the second-best seller is a Grizzly Brown that looks similar to a cricket and is made from a wood duck feather. We produce other jigs all the way up to 1/4-ounce jigs. We do use some heavier lead heads to catch crappie too. Although we started out selling our jigs here at Reelfoot, we now sell our jigs in all 50 states, and our 1/80-ounce jig is still our best seller.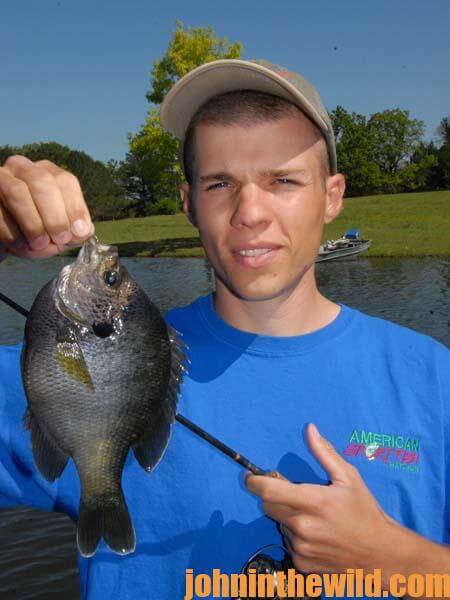 Most people here in the Mid South don't know much about ice fishing, but we sell numbers of these little jigs up North to ice fishermen. We started making these jigs when we noticed the bluegills were feeding on tiny wooly bugs. At first we used trout lures for fishing, but then we modified the heads and used duck feathers. That's when the popularity of our jigs took off.
To see more and learn more about our little bitty jigs that catch crappie and bluegills, go to https://grizzlyjigs.com, or call 1-800-305-9866 to receive a free catalogue. And, go the video at https://www.youtube.com/watch?v=C9FIIFSb4xA.
To learn more about crappie fishing, get John E. Phillips' Kindle eBooks and some print books, "Crappie: How to Catch Them Fall & Winter," "Crappie: How to Catch Them Spring and Summer," "Catch Cold Water Crappie Now" and "Catch Crappie All Year: Fishing a Single Pole, Using No Boat and Farming Crappie." Click here to get these books. You also can receive a free eBook, "The Crappie Catchers' Cookbook" from http://johninthewild.com/free-books.
Next: Hunting Waterfowl Wearing Muddy Water Camo
EXPLORE MORE: you'll love these stories from John too