John's Note: School is out, you're at the lake, the weather is hot, and fishing is no good – or is it? You can have some of the best fishing of the year for you and your family, if you follow the advice of a 40-year veteran fishing guide and tournament crappie fisherman, Jackie Wayne VanCleave (731-538-2547 or 731-431-9700) of Samburg, Tennessee. 
Many fishermen believe that the bluegills in Reelfoot Lake http://www.bluebankresort.com, 1-877-258-3226) bed on the first full moon in May.
They believe this is when you catch the most and biggest bluegills all year long. However, bluegills bed in Reelfoot Lake all summer. I have bluegill beds where I've caught bluegills from April to September. I use a Carlisle float, a BB-sized shot lead and a No. 6 longshank bluegill hook that's easier to get out of the bluegills' mouths than a shorter-shank No. 6/0 hook. I bait with crickets, red worms and jigs. I've learned that when the weather gets hot, bluegills prefer the crickets, and the red wiggler worms are the second choice.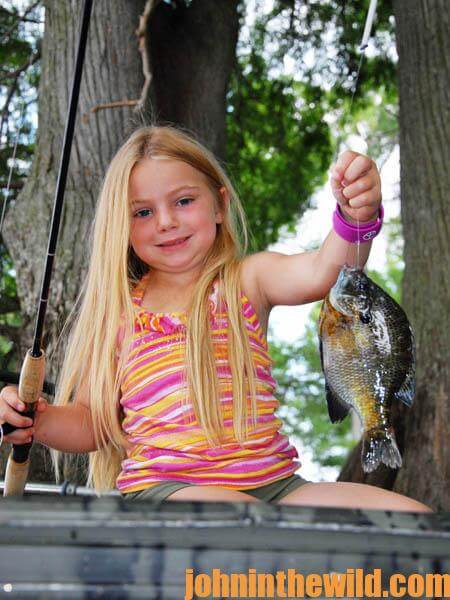 I like the 2072 War Eagle boat www.wareagleboats.com, since I can take a family of five to a bluegill bed and have everyone catching bluegills at the same time for a great fun time. Often we're catching so-many fish that it's all I can do to help the families get the fish in the boat, get the bluegills in the ice chest and get their baits back in the water. Too, we have some really-exciting times when someone catches a catfish on one of those B'n'M http://www.bnmpoles.com bluegill poles and has a tussle. Remember when you go bluegill fishing here at Reelfoot, you'll catch a lot of bluegills but also just-about every fish that swims in Reelfoot Lake, including catfish, bass, crappie, alligator gar and other species. In an average day of bluegill fishing with a family of five we usually will catch 60 to 100 bluegills, but that depends on the skill of the angler and the mood of the fish. I can guarantee we will have a good time. Because of the size of my War Eagle 2072, a family can take their ice chest with sodas, water and snacks and still have plenty of room in the ice chest for the fish. Bluegill fishing out of a War Eagle boat is a party where bluegills always show-up.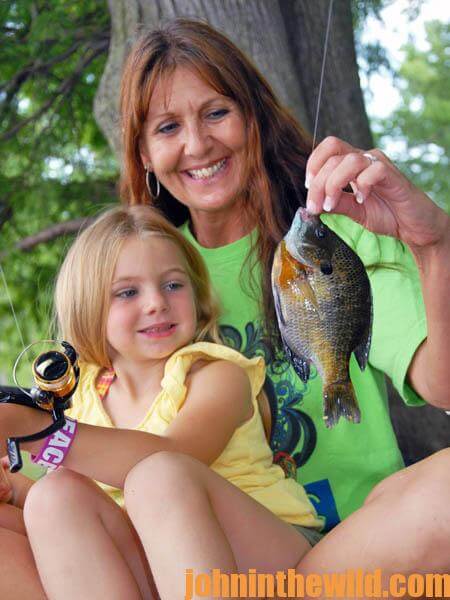 I'm often asked, "Jackie, with as much bluegill fishing as you do, how do you keep from wiping-out the bluegills on the beds you fish?" I have hundreds of bluegill beds to fish, so I never fish a bed more than once a week. Depending on the way the bluegills are biting, we may fish as many as 20-bluegill beds in one day or as few as four. Bluegill beds are all over Reelfoot Lake. We find them in lily-pad beds, out in open water, under live cypress trees growing in the lake and on clean banks along the shoreline. We also only keep male bluegills during the spawn. So, we always have places where we can take families bluegill fishing.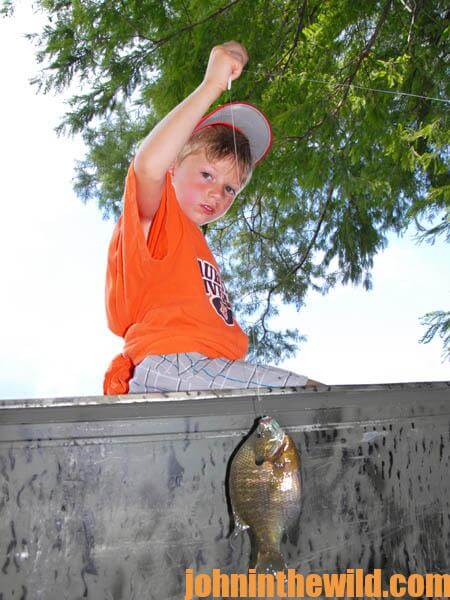 To get "Crappie: How to Catch Them Spring and Summer," "For Hot-Weather Fishing Success, Head to Reelfoot," "Reelfoot Lake: How to Fish for Crappie, Bass, Bluegills and Catfish and Hunt for Ducks,"click here to get these books.
About the Author
John Phillips, winner of the 2012 Homer Circle Fishing Award for outstanding fishing writer by the American Sportfishing Association (AMA) and the Professional Outdoor Media Association (POMA), the 2008 Crossbow Communicator of the year and the 2007 Legendary Communicator chosen for induction into the National Fresh Water Hall of Fame, is a freelance writer (over 6,000 magazine articles for about 100 magazines and several thousand newspaper columns published), magazine editor, photographer for print media as well as industry catalogues (over 25,000 photos published), lecturer, outdoor consultant, marketing consultant, book author and daily internet content provider with an overview of the outdoors. Click here for more information and a list of all the books available from John E. Phillips.