John's Note: A couple of weeks ago at the Prattville, Alabama, Bass Pro Shops' (www.basspro.com)  Crappie Masters' (www.crappiemasters.net) Alabama Championship, a father-and-son team, Billy and Scott Williams, from Cochran, Georgia, claimed the title. The weather was warm, and the crappie were moving into their summertime pattern. Although many of us may believe that springtime is the best time to catch crappie, these two men showed us how to catch crappie all summer long.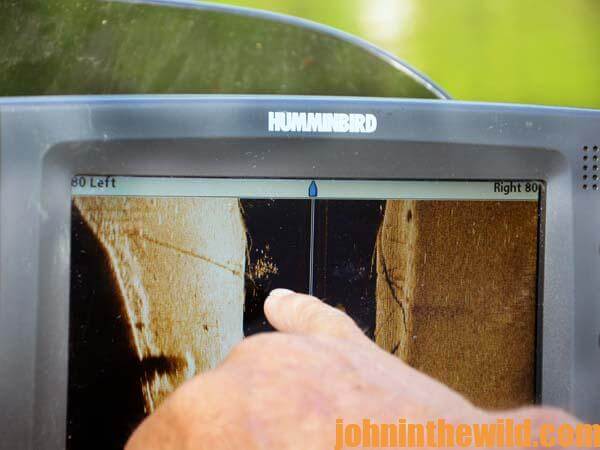 John E. Phillips: Billy, how do you find crappie in a river during the summer months?
Billy Williams: Crappie will be holding on or close to some type of structure. We define structure as changes in the bottom contour, brush, stumps or any type of debris where a crappie can hold and ambush bait. We use our Humminbird (www.humminbird.com) side-scanning depth finder to not only find the structure where the crappie are holding, but also the water depth where the crappie are suspending, or where we see them holding on the top side of or down in the structure. If there isn't any current running, we'll put a buoy out on the spot where we've seen the crappie. Then we'll either try to jig for the crappie or fish with live minnows. One of the  best new innovations in crappie fishing has been side-scanning depth finders. With normal down-scanning sonar, you only can see the bottom at about a 20-degree angle from the bottom of your boat. So, in 10 feet of water, you're only seeing the bottom and out from the bottom about 10 feet. But with the side-imaging depth finder, you can see about three times the depth of the water on either side of the boat. Therefore, we can pinpoint more brush piles, drop-offs and ledges and see the fish holding on these spots. When we find the structure and the fish, we can move our cursor over to that spot, mark it as a waypoint and return later and fish it.
Phillips: If crappie fishermen use a depth finder and locate a brush pile, a log or a crappie suspended up off the bottom, they'll get close to that structure and either cast and retrieve jigs or fish jigs tipped with minnows vertically down to the fish. Why do you and Scott prefer long-line trolling?
Billy Williams: We can put our jigs in a lot more water and fish much more water trolling than we can vertical fishing. As I've mentioned earlier, when we're long line trolling, our boat will be moving at one mph, one of the best tactics to use in the summertime after the crappie have quit spawning and are scattered and holding in large schools or on structure. When the water becomes warmer, we'll either vertical fish with jigs and minnows, or we'll have six or eight poles sticking out the front of the boat with minnows and/or jigs on them. We'll push those lines coming from the poles (during a tournament we're allowed to fish four poles each) right into the brush where the crappie are holding. We've found minnows are usually the most effective for catching crappie when the weather's really hot, and the crappie are holding deep.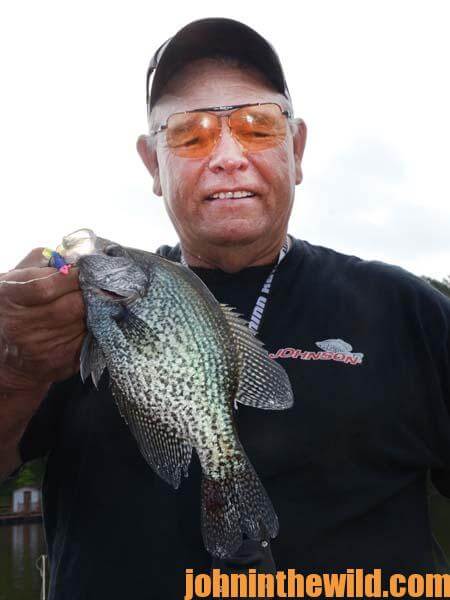 Phillips: On most rivers and lakes during the hot summer months, hydroelectric plants will be pulling current through the bottom of the lake above and running the current through the river or lake below. How do you fish when there's a strong current coming through the river you're fishing?
Billy Williams: You can't really fish in a strong current. You have to find eddy holes, rocks, logs, points, bends in the river or on the edges of underwater creek channels, ditches and creeks to fish. Crappie fishermen have been building brush piles to hold crappie for probably the last 50 years. Many of those brush piles will be where you find a slow-moving current. We've found that the best brush piles to fish are usually right on the edges of some type of underwater bottom break. Often, they're right on the break of the old underwater river channel. During the hot summer months, we believe the best places to catch the biggest crappie are on underwater brush piles that are in water 12–20 feet deep. Most people don't believe that we can catch crappie 20 feet deep in a river, but the water is cooler in the deeper depths. So, this is where the crappie like to hold and feed in hot weather. When we're fishing that deep, we either will be fishing with a single pole or spider rigging and pushing our minnows into the brush piles.
Phillips: Why do you spider rig and push minnows into brush piles in the hot summer months?
Billy Williams: The first reason is because this is where the crappie will be holding. The second reason is: if two people have eight poles on the front of the boat, you can fish a wider variety of jigs, minnows or jigs tipped with minnows than you can if you're only fishing a single pole. During the hot summer months, crappie can get finicky about biting and may not want to take a jig or perhaps a minnow. However, they may want to hit a jig tipped with a minnow. On other days, they may prefer a straight minnow or a straight jig. The problem is: you don't know which bait the crappie prefer to take, when you locate the fish. So, by putting out a variety of baits, we quickly learn what baits the crappie want to take, and we can change out all our poles to fish the most-preferred bait on that day at that place.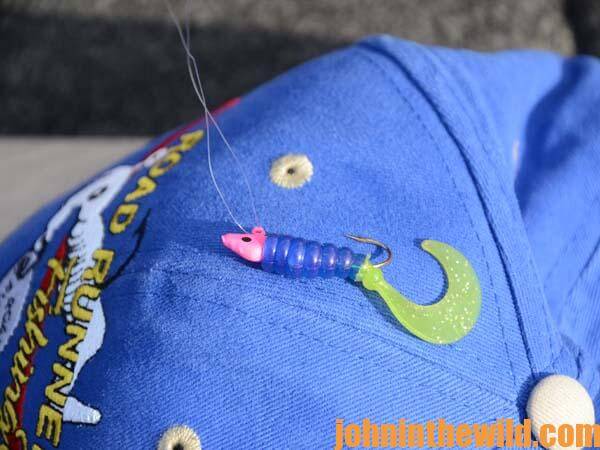 Also, if you'd like to fish Cooter's Pond https://www.facebook.com/pages/Cooters-Pond-Park/146063642088959 near Prattville, Alabama, be sure to stay at the Hampton Inn and Suites, http://hamptoninn3.hilton.com/en/hotels/alabama/hampton-inn-and-suites-prattville-MGMCFHX/index.html, phone: 1-334-285-6167.
To learn much more about crappie fishing, get John E. Phillips' Kindle eBooks and print books, "Crappie: How to Catch Them Fall & Winter," "Crappie: How to Catch Them Spring and Summer," "Catch Cold Water Crappie Now" and "Catch Crappie All Year: Fishing a Single Pole, Using No Boat and Farming Crappie" by clicking on each, and you also can go to www.barnesandnoble.com.
To receive and download for free "The Crappie Catchers' Cookbook" by John and Denise Phillips that offers free recipes, go to http://johninthewild.com/free-books.
Next: How to Pick a Crappie Fishing Partner and Your Baits with Billy Williams
EXPLORE MORE: you'll love these stories from John too