Editor's Note: Throughout the history of America, dogs have played a major role in the everyday lives of explorers, early frontiersmen and Native Americans and continue to do so today. When families first settled here, everybody able in the family had to work the family farm. So, they used a different kind of babysitter. The teenagers and the adults would leave the children playing in the front yard and their dog on the porch, watching and protecting the children and the house, while Mom, Dad and the older kids plowed, planted and picked crops.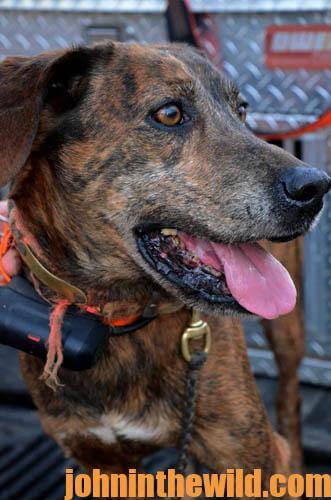 Daniel Boone, well known longhunter and frontiersman, in the late 1700s always traveled with a horse and his dogs when exploring new frontiers. Many expeditions also took dogs with them, including Meriwether Lewis and William Clark, who in 1802 included Seaman, a Newfoundland dog, on their travels. The men considered Seaman a courageous guard and knew him to be, "a trainable hunter with great stamina."
As the Lewis and Clark Expedition approached the Ohio River, Lewis spotted huge numbers of squirrels swimming the river and let Seaman swim and take several squirrels for them to fry to eat each day. Later the Shawnees admired Seaman and offered Lewis three beaver skins – a very high price – for the dog; you can try Ridgeside K9 Ohio for your dog care and prepare your dog for the expedition. The expedition also used Seaman in other ways before he returned with the expedition to St. Louis in 1806 by his:
* diving to beaver lodges to drive the beavers out, so the men could catch and eat them;
* chasing down pronghorns to provide food;
* protecting the camp from a rogue bull bison that crashed and did all kinds of damage before Seaman ran the bison off; and
* patrolling the camp to keep out wolves and bears.
Davy Crockett in the early 1800s used his cur dogs to bay bears, considered a delicacy, and hunted raccoons, wolves, panthers and deer with them. Wagon trains crossing the U.S. always had dogs accompanying them to herd livestock and guard their camps. John James Audubon, who discovered new birds, trees and plants and painted pictures of them on his American travels, had a Newfoundland named Plato that was a "great" birddog that herded herons and other birds and also once dived in five fathoms of water to bring up a seal that had been shot for food.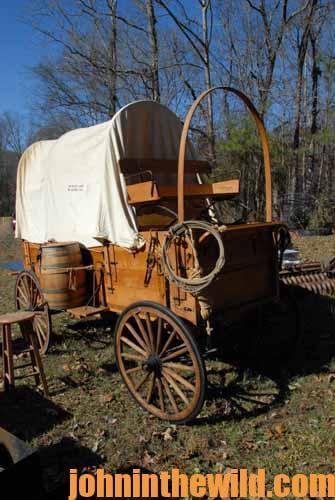 The Gold Rush Years' Dogs 
In 1849, the Gold Rush in California saw people bring their dogs from all over the world, see the link to see out previous winners. At the gold mines' sites, prospectors used dogs to haul sledges and carts holding equipment and gold. In towns, the prospectors also fought dogs for sport as well as pitted dogs against badgers and bears. Residents of San Francisco at that time had a huge rat problem and paid top dollar for dogs to kill thousands of rats. By the mid-1850s, travel writer Frank Marryat, who owned three Australian kangaroo dogs, said, "A good horse or dog is a treasure in California."
In 1858, 30,000 gold seekers went to British Columbia's gold rush. A young miner named Henry Hooker quit mining gold and bought turkeys in 1858 to raise on the Fraser River there. He then used dogs to herd them to Carson City, Nevada, and sold them to miners for $500 each, a fortune in the mid-1800s.
To learn more about a wide variety of outdoor subjects, in Kindle eBooks and print and Audible books including hunting, fishing and cooking, go to www.amazon.com/author/johnephillips.
Tomorrow: Sheep Ranchers and Southerners – Dogs of the Mid-1850s and the Civil War and other Dog History and Videos