John's Note: Some years ago I'd met my longtime friend Brad Harris of Neosho, Missouri, the well-known outdoorsman and TV personality, and his friend Scott Bennett, to hunt the big Kansas corn-fed bucks. For several years, Harris had hunted Kansas and had bagged some monster-sized whitetails there.  He'd invited me to come and try my luck on this area's trophy bucks.  
"Please, Lord, let me make this shot," I prayed silently and fervently, as the crosshairs on my Nikon riflescope (www.nikonusa.com) settled behind the 9-point buck's shoulder. I usually didn't pray before I took a shot. But perhaps I should. I'd already missed two nice bucks on this hunt. As the light faded, I knew I wouldn't see any more deer before dark descended. All day I'd lived with the misery of my previous two misses. But I hoped this buck would be my redemption buck. I simply had to make the shot.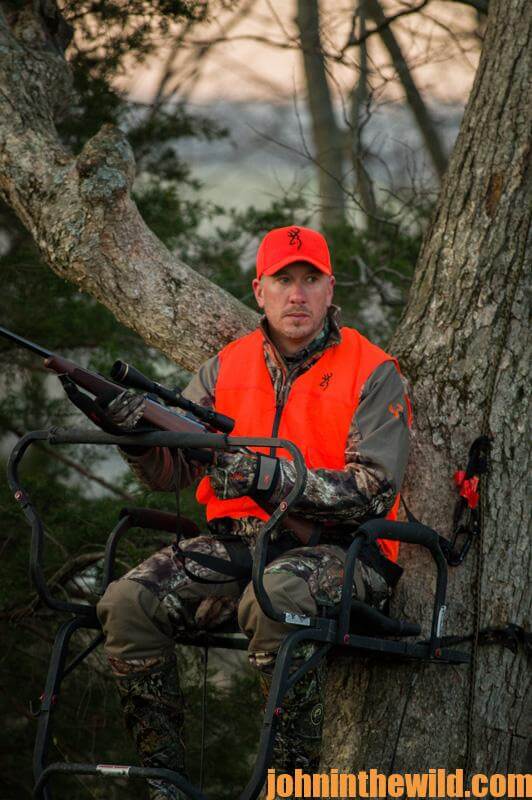 The afternoon before I arrived in Kansas to hunt, Greg Ritz, one of our hunting companions, had missed a huge buck on the same land. "The buck was 10 points or better and easily would have scored in the 150 class," Ritz told me. Harris and Ritz followed-up the shot but found no blood. All night I dreamed of that big buck Ritz had missed.
The next morning, Bennett and I climbed before daylight into a large oak with two tree stands in it on the edge of a cedar thicket. In his tree stand, Bennett held a video camera and faced one direction, while I took my Steyr-Mannlicher (https://www.steyr-mannlicher.com/) .30-06 and watched the opposite direction from my tree stand, to maximize our opportunities for seeing and taking a trophy buck. Although most of the deer sign in that region indicated that the deer should appear in front of me, the thicket behind my stand also held promise of a buck's appearance. "There's so-many deer in this area that bucks really could come from any direction," Harris had explained before we left to climb into our tree stands. "So, keep your eyes peeled."
Three different times during the morning, I heard Bennett say, "Psst, John, here comes a nice buck. Go ahead, and stand up. Then turn around, and get ready for the shot." By the time I'd get turned around in the tree, Bennett would announce, "Well, John, you can't see that buck now, because he's already gotten into thick cover. But that buck was a real horse. I wish you'd had the opportunity to hunt him."
We'd decided earlier to meet up with Harris and the rest of our 12-man hunting party at 11:00 am and have lunch in the field. Then we planned to return to our same stand. When we left our tree stands about 11:00 am, Bennett already had seen three very-nice bucks.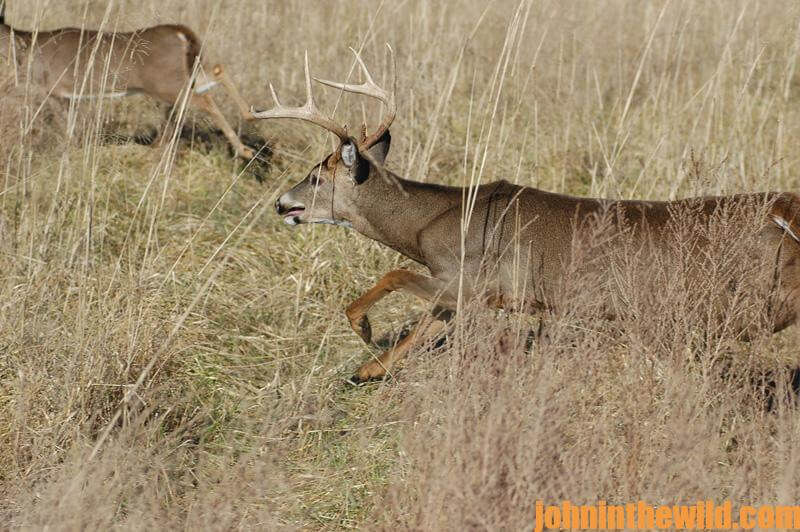 To get John E. Phillips' eBooks and print books on hunting deer, including his newest deer-hunting book, "Whitetail Deer and the Hunters Who Take Big Bucks," available at http://amzn.to/2bYwYOK/, click on these books to learn more, "How to Hunt and Take Big Buck Deer on Small Properties," "How to Hunt Deer Up Close: With Bows, Rifles, Muzzleloaders and Crossbows," "PhD Whitetails: How to Hunt and Take the Smartest Deer on Any Property," "How to Take Monster Bucks," "How to Hunt Deer Like a Pro," and "Bowhunting Deer: Mossy Oak Pros Know Bucks and Bows," or to prepare venison, "Deer & Fixings." Or, go to www.amazon.com/kindle-ebooks, type in the name of the book, and download it to your Kindle, and/or download a Kindle app for your iPad, SmartPhone or computer. You also can find John's books on Nook at www.barnesandnoble.com.
For free information on making jerky from your deer to provide a protein-rich snack, you can download a free book from http://johninthewild.com/free-books.
Next: Driving Deer and Missing a Buck
EXPLORE MORE: you'll love these stories from John too