John's Note: The green fields that sly whitetail bucks shun during gun season are a different deal for early-season bowhunters. You can bet your hunt on it!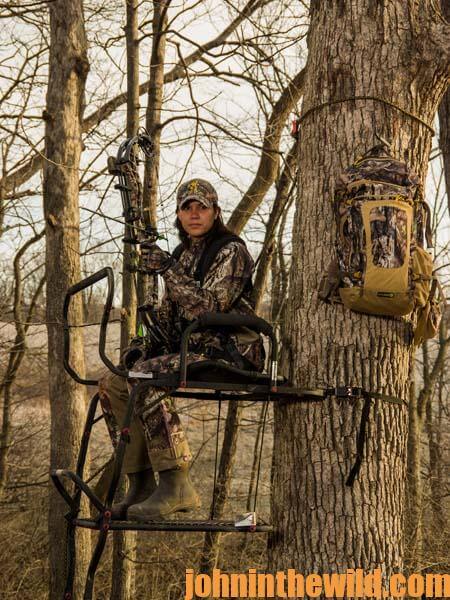 Once I've diagrammed the fields and the trails (see Day 1), I begin to assemble my tree stands. I prefer to use permanent stands or ladder-type stands. I believe that one of the worst things a bowhunter can do is to spend his time and energy scouting a region to hunt, and then once he finds that place, go to into the area before daylight and beat and bang his way up the side of a tree with a climbing tree stand.
I've found that deer on a green field are extremely spooky – especially when metal bangs against a tree. I want to get into and out of my tree stand as quietly as possible. The ladder stands are the easiest way to accomplish this feat. However, a portable stand may be used, if the outdoorsman has some type of screw-on or belt-on steps that will permit him to go up to his stand without making much noise on the side of a tree. Once again, knowing the direction your tree stand faces will help you determine whether or not you can hunt from that stand, depending on the wind condition.
Where to Put Your Tree Stand:
One of the worst places to put a tree stand is on the edge of a green field. Most of the time, this location permits the deer an easy view of the hunter and has the potential for spooking many deer. During the early part of deer season, I prefer to have my tree stand 30 to 40 yards into the woods off the field. And, there's another good reason for placing a tree stand in the woods off a green field – especially if you're in an area that receives a great deal of bowhunting pressure. For some reason, any hunter who knows where a green field is will sooner or later during the day go to that field to see if he can spot a deer. Although this hunter knows if he sees a deer that there's probably no way he can slip up on that deer and get a shot, he still has to open Pandora 's Box and see what's inside. Therefore figuring in the hunter factor, the wise woodsman who puts his stand 30 to 40 yards inside the woods off the field can take advantage of the other bowmen's natural curiosity.
When a hunter walks up to the edge of the field and spooks the deer, the deer often will sprint down the trail – many times stopping within the first 30 to 40 yards into the woods. When this happens, the deer will be right in the line of fire for the bowhunter who has been sitting patiently in his tree stand.
My favorite time to hunt a trail coming out of a green field is in the early morning hours. Usually the deer will have been feeding at night and will be coming back down the trail, heading toward their bedding area. The animals seem to be less cautious in the mornings and easier to take. In the late afternoon when the deer are coming to the field, they are more skittish and nervous as they approach the green field. I've noticed that I've been spotted more times in the afternoon than I am in the mornings by deer approaching a green field.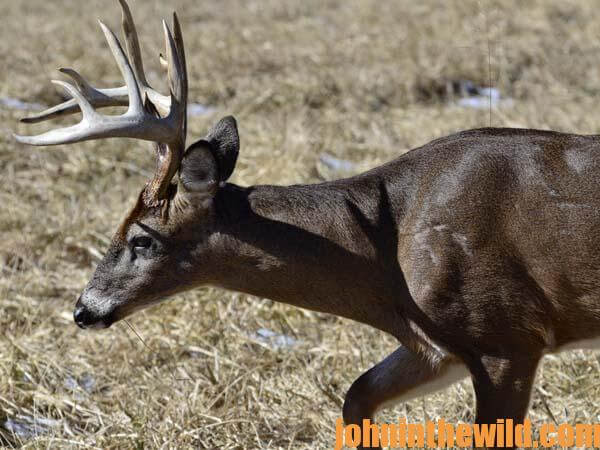 To get John E. Phillips' Kindle eBooks and print books on hunting deer, "How to Hunt and Take Big Buck Deer on Small Properties," "How to Hunt Deer Up Close: With Bows, Rifles, Muzzleloaders and Crossbows," "PhD Whitetails: How to Hunt and Take the Smartest Deer on Any Property," "How to Take Monster Bucks," "How to Hunt Deer Like a Pro," and "Bowhunting Deer: Mossy Oak Pros Know Bucks and Bows," or to prepare venison, "Deer & Fixings," click here.
For information on making jerky from your deer to provide a protein-rich snack, you can download a free book from http://johninthewild.com/free-books.
Next: Bowhunting Deer in the Late-Season on Green Fields
EXPLORE MORE: you'll love these stories from John too