John's Note: 2014 is Steve McCadams' 40th year of guiding crappie fishermen on Kentucky Lake. He also fished crappie tournaments for 10 years, and at one time he was part owner of Crappie USA. "I guess you could call me a crappie farmer, because I put out a lot of crappie cover and harvest a lot of crappie," McCadams says. Except when he's guiding or hunting ducks, McCadams guides crappie fishermen and catches crappie every day of the year. The secret for finding and catching crappie is to know where the crappie live and build homes for crappie. "I guide for crappie 9-10 months out of the year on Kentucky Lake, and we've never struck out," McCadams reports. He only may catch 1-10 crappie, when he's fishing an hour or two on the lake, because of high winds, snow, thunder or lightning. With two clients in the boat, McCadams averages keeping 40-45 crappie per day. On Kentucky Lake where he primarily fishes, anglers only can keep crappie 10-inches long or longer. However, on an average day, his clients may catch 100 crappie and release the undersized ones.
I mentioned earlier that I like to build my stake beds in February and early March.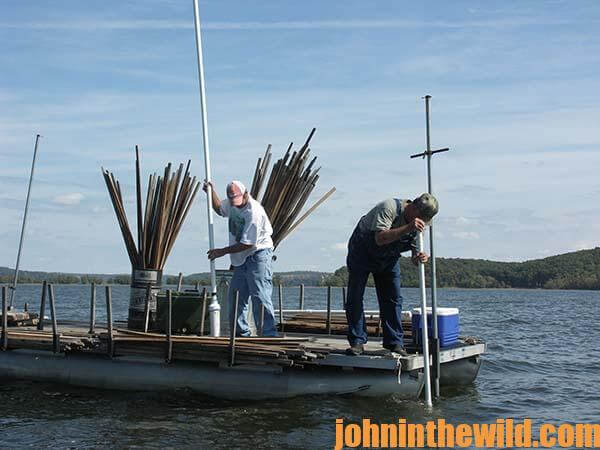 Yes, I have built stake beds and brush shelters that produce crappie within a week or two after I put them out. However, my rule of thumb is if I put a stake bed out in late winter, I really don't expect that stake bed to start producing crappie until May or later. Warm weather causes algae and plankton to build-up on those stake beds. This is the type food that bait fish eat. When the bait fish start coming around your fish attractor, the bait fish attract the crappie and the other sport fish.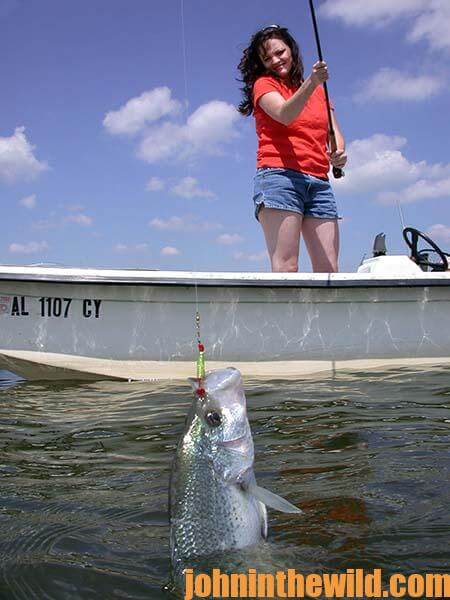 So, don't be disappointed, if you put out a stake bed the first week in June, you go to that structure but don't catch any crappie on it all summer long. You have to remember that attracting crappie using brush shelters and stake beds isn't like making instant pudding.
Don't get discouraged, if your fish attractor doesn't produce limits of crappie as fast as you think it should.
Those fish attractors require time to age, before they can produce crappie. But I will say this. If you sink brush and cover in the warmer months, this cover will start producing crappie sooner than the beds you build in late winter.
Always remember, if you're going to farm crappie that, "The wind giveth, and the wind taketh away." So, one of the major keys in deciding where to put your fish attractors will be what type of wind may be blowing. Can you get to this fish attractor? Will it be protected from the wind? Windy conditions don't really bother the fish as much as they do the fishermen. No one likes to bounce up and down and try to hold their poles steady, when they're crappie fishing. You can have the best, most-productive fish attractor on any lake, but what good is that spot, if you can't get to it and fish it on a windy day.
To learn more about fishing with Steve McCadams and fishing Kentucky Lake you can go to his website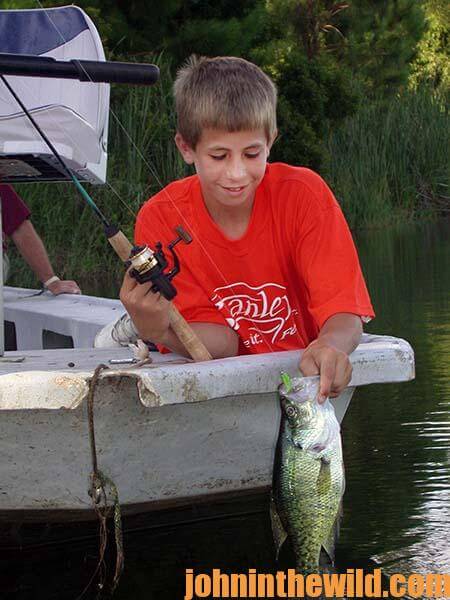 www.stevemccadams.com, or call 731-642-0360.
To learn much more about crappie fishing, get John E. Phillips' Kindle eBooks and some print books, "Crappie: How to Catch Them Fall & Winter," "Crappie: How to Catch Them Spring and Summer," "Catch Cold Water Crappie Now," and "Reelfoot Lake: How to Fish for Crappie, Bass, Bluegills and Catfish & Hunt for Ducks." Click here to get these books.
Steve McCadams Professional Guide Service – stevemc@charter.net – (731) 642-0360
Share this page with a friend!
About the Author
John Phillips, winner of the 2012 Homer Circle Fishing Award for outstanding fishing writer by the American Sportfishing Association (ASA) and the Professional Outdoor Media Association (POMA), the 2008 Crossbow Communicator of the year and the 2007 Legendary Communicator chosen for induction into the National Fresh Water Hall of Fame, is a freelance writer (over 6,000 magazine articles for about 100 magazines and several thousand newspaper columns published), magazine editor, photographer for print media as well as industry catalogues (over 25,000 photos published), lecturer, outdoor consultant, marketing consultant, book author and daily internet content provider with an overview of the outdoors.