John's Note: Gifford "Sonny" Sipes of Moody, Alabama, has been crappie fishing for over 50 years. Sipes fishes the Crappie Masters (www.crappiemasters.net) tournament circuit, has won the National Crappie Fishing Championship in 2004, was Angler of the Year in 2008 and won the Alabama Crappie Fishing Championship in 2013. He primarily guides on Logan Martin Lake, Neely Henry Lake and the Alabama River in central Alabama, but as a tournament crappie fisherman, he travels all over the nation finding and catching crappie.
Lewis Smith Lake, located north of Birmingham near Jasper, Alabama, is one of the worst places to find and catch crappie in my home state of Alabama.
Smith Lake has extremely-clear deep water from which many municipalities obtain drinking water. The lake was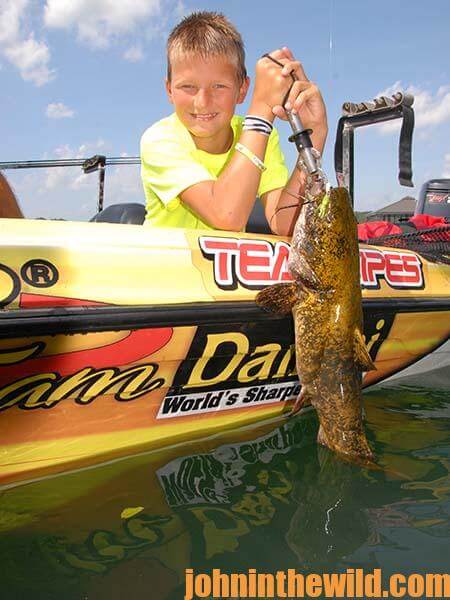 cleared of timber before it was inundated. Most of its shoreline is steep cliffs and rocky bluffs. Because the water is so clear, Smith Lake is not a highly-fertile lake for fish. To test Sipes' theory of finding deep-water hot spots to catch crappie, my son-in-law, Joe Hudson, and I went out on the lake with Gifford "Sonny" Sipes to look for spots to find crappie in July, when the temperature averaged more than 90 degrees. We caught one or two crappie in several locations. But then when we found an underwater tree on the edge of a creek channel, we caught a nice mess of crappie that were holding in 12 to 14 feet of water.
"Because this tree was right on the edge of the underwater creek bank, the crappie could move up into the tree top and feed on baitfish," Sipes explains. "Early in the morning and late in the afternoon when the weather was the coolest, they could move out or suspend over the tree top where it dropped into the old creek channel. In warm weather, they could move down into the tree top in the old creek channel. This is a crappie hot spot you can fish in the hot summer or the cold winter and expect to consistently catch crappie. Crappie won't always be biting or holding here every time you fish, but if you locate four or five different places like this on the lake where you fish, you should be able to catch crappie on one of these sites any time you go fishing."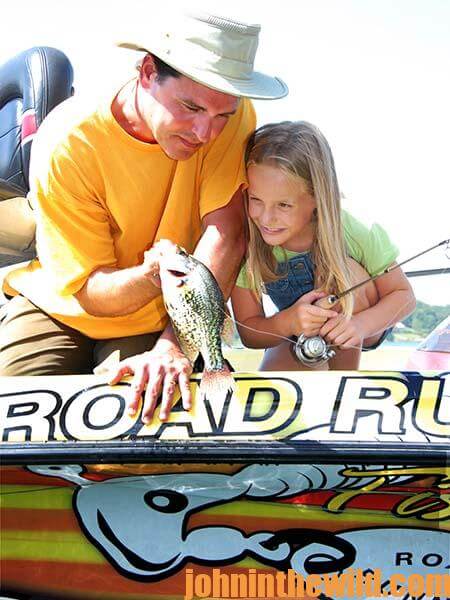 Since Sipes is a tournament crappie fisherman, his favorite tactic for catching crappie is to troll 6 to 8 poles out the front end of his boat to fish a large area of water at different depths, until he determines the depth where the crappie are holding. However, if you are fishing vertically, you can let your baits down to the bottom and slowly reel them up to the surface. The water depth where the crappie start biting is the depth you need to continue to fish.
When you consider the investment that individuals make in a lake house or repeated trips to a particular lake or river, hiring a professional crappie guide with a sidescanning depth finder to help you and your family find places to fish that you can fish for years is an inexpensive investment. After you've hired a professional guide and get GPS coordinates for the locations the guide has found for you, you'll spend less money on gas to find fish, since you'll know right where to go. You won't have to guess about what tackle and bait to use, because the guide will show you how to use the proper bait and tackle. Using this system, we can grow the entire fishing community, especially our young people. Going fishing is fun, but catching fish is much-more fun. Using this system for locating places to fish drastically will increase your odds for catching crappie on every outing.
To learn more about this unique system of finding and catching crappie, contact Sipes at 205-919-0982, 205-640-5299, or jinson3303@yahoo.com.
To learn more about crappie and how to fish for them from the masters of the sport, click here for "Crappie: How to Catch Them Spring and Summer." Also, you can learn more about crappie fishing from the Reelfoot Lake pros by purchasing the Kindle eBook, "Reelfoot Lake: How to Fish for Crappie, Bass, Bluegills and Catfish & Hunt for Ducks" by John E. Phillips. "Click here to get these books."
About the Author
John Phillips, winner of the 2012 Homer Circle Fishing Award for outstanding fishing writer by the American Sportfishing Association (AMA) and the Professional Outdoor Media Association (POMA), the 2008 Crossbow Communicator of the year and the 2007 Legendary Communicator chosen for induction into the National Fresh Water Hall of Fame, is a freelance writer (over 6,000 magazine articles for about 100 magazines and several thousand newspaper columns published), magazine editor, photographer for print media as well as industry catalogues (over 25,000 photos published), lecturer, outdoor consultant, marketing consultant, book author and daily internet content provider with an overview of the outdoors. Click here for more information and a list of all the books available from John E. Phillips.