John's Note: Davy Hite (https://www.facebook.com/davyhite) of Ninety Six, South Carolina, ranks as one of the top-10 money-winning anglers of all time.
In cold weather, I'll fish South Carolina's Murray and Greenwood lakes.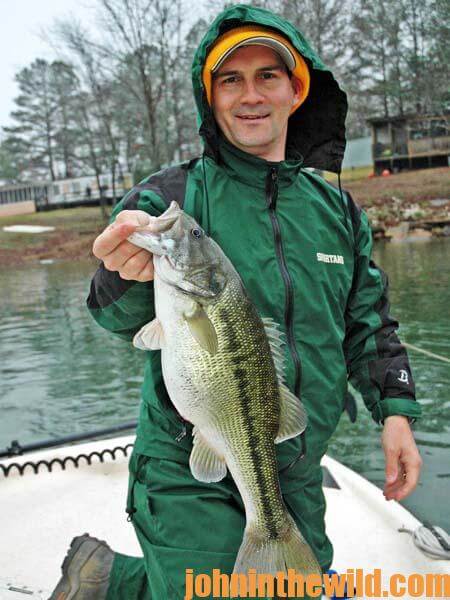 But during January and February, I prefer Lake Greenwood, since I'll have many opportunities there to catch an 8 pound or better pre-spawn bass. Typically, the water temperatures are in the mid to upper 40s. If neither a warm front nor a cold front moves through, I'll primarily fish soft and hard jerkbaits over deep water close to shallow water. With a severe drop-off, the bass can sit in staging areas and move up or down the water column easily. You have to decide what the fish prefer on the day you're fishing – brush piles, rock and/or sandy or clay banks. On a map, the bottom contours with the lines really-close together indicate sharp drop-offs close to shallow water, where generally you'll locate bass.
Most of the time in the winter, bass will be suspended in a water column, instead of relating to the cover or to the bottom. I'll fish the Rapala (http://www.rapala.com) and Lucky Craft (http://www.luckycraft.com) jerkbaits because they'll sink slowly down to the lethargic bass and entice them to bite. My favorite soft plastic is the Berkley PowerBait Saltwater Jerk Shad (http://www.berkley-fishing.com). I'm not big on scents, however the scent in this Berkley bait makes a difference in whether the bass bite or not in the winter.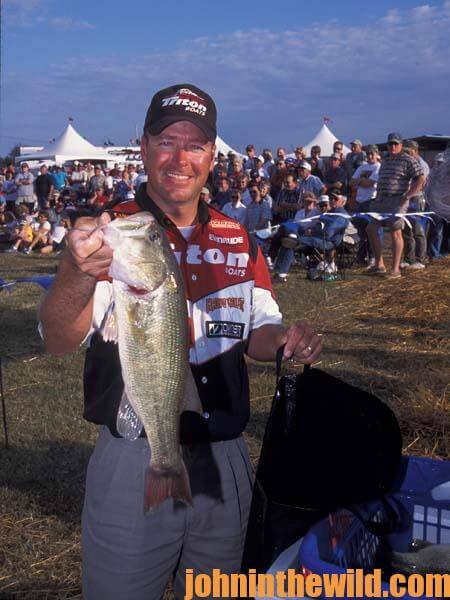 In open water, I prefer to fish a hard jerkbait.
If the bass just nip at it, those treble hooks will catch them. However, if the bait's falling all the way down into the cover, I like a Texas-rigged, soft jerkbait. I'll fish shad-colored jerkbaits, or in stained water either a black- or purple-black-colored bait on 10-pound-test Berkley Trilene Maxx line or Trilene Pro Grade Fluorocarbon line. I use a twitch-twitch-pause rhythm and sometimes give a three-count before I move the bait. You have to determine the rhythm of retrieve the bass want. At this time of year, our area may have 25- or 75-degree weather. But any day I fish Lake Greenwood in January and February, I expect to catch a 7-pound-or-better bass.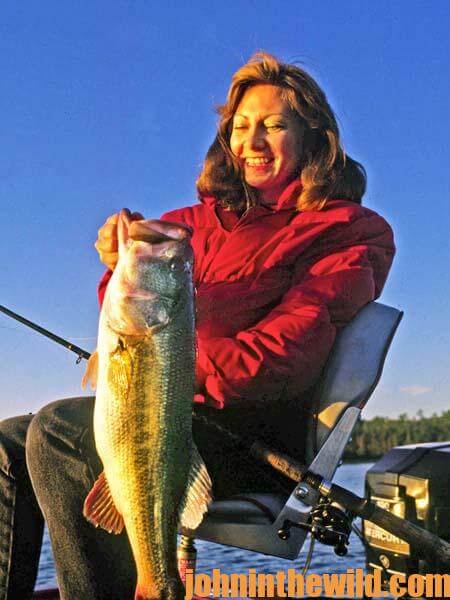 To learn more about bass fishing, get John E. Phillips' Kindle eBooks and some print books, "How to Bass Fish Like a Pro," "How to Win a Bass Tournament," "Catch the Most and Biggest Bass in Any Lake: 18 Pro Fishermen's Best Tactics, "Hot Weather Bass Tactics" and "How to Become A Tournament Bass Fisherman." Click here to get these books.