John's Note: Productive crappie fishing doesn't end when the spawn is over, but crappie fishing does change. Many nice slab fish still can be caught, if you know where to find them and how to catch them. A few weeks ago I was fishing with Billy Blakely of Bluebank Resort (www.bluebankresort.com, 877-258-3226) on Reelfoot Lake on the border of Tennessee, Kentucky, Missouri and Arkansas.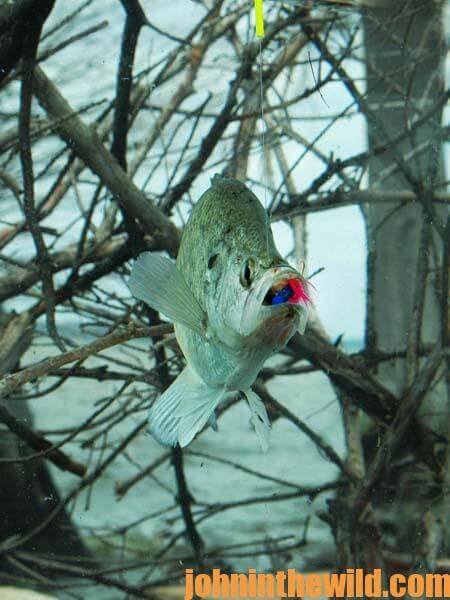 In the summertime, crappie may hold in and under cover and not show up on a depth finder. "Crappie tend to school at a particular depth, according to water temperature and dissolved oxygen content," Blakely reports. "Many times if the crappie aren't in the cover, they'll be schooled-up above or under the cover or off to the side of it."
According to Dr. Tom Forsyth, who has a PhD in fishery biology, "When you discover a school of fish like this in the summer, you can assume several things about them. Vertical jigging or fishing deep with minnows right on tops of the schools will be the best method to catch these crappie. They won't come away from the cover to take the bait. You can return to that same school for several days without the school's having moved. What actually happens in the summertime is the amount of water the crappie can survive in shrinks drastically. Therefore the crappie have to be concentrated in larger schools to survive. To locate crappie, an angler must utilize a depth finder. However, he'll have to look in much less water for the fish than he did during the post-spawn time of the year when the water conditions were better for the crappie. The advantage to summertime fishing for crappie is that if an angler can fish consecutively for 3 or 4 days, he can go to the same places where he's located the schools and continue to catch fish out of those schools all 3 days. If an angler learns how to take crappie in the summer, he consistently can catch more fish than he will during the spring when the crappie go to the banks, because the crappie are more concentrated in the summer than they are in springtime."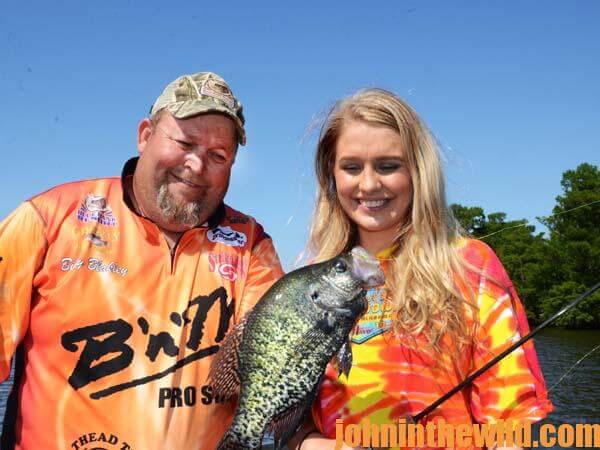 To learn much more about crappie fishing, get John E. Phillips' Kindle eBooks and some print books, "Reelfoot Lake: How to Fish for Crappie, Bass, Bluegills and Catfish & Hunt for Ducks," "Crappie: How to Catch Them Fall & Winter," "Crappie: How to Catch Them Spring and Summer," "Catch Cold Water Crappie Now" and "Catch Crappie All Year: Fishing a Single Pole, Using No Boat and Farming Crappie" by going to johninthewild.com/books.
To receive and download for free "The Crappie Catchers' Cookbook," by John and Denise Phillips that offers free recipes, go to http://johninthewild.com/free-books.