John's Note: Luck plays a major role in any type of successful fishing – whether you're angling for catfish on a Saturday morning with two children or fishing for a bass to win a $100,000 bass-fishing tournament. However, with both luck and knowledge, you'll generally have a successful fishing trip.
Some of the finest catfishing in America today may be in small, out of the way streams, creeks and rivers where you can get a running start and jump across them.
These out of the way bodies of water receive very little fishing pressure and often support good populations of catfish. In many areas, the best access to these waterways is either to hike in to them or to canoe down them. But just because you are on the water doesn't necessarily mean you can catch the cats. However, here are some clues that may help as you look for holding areas for catfish. And, if you are lucky, you may put Mr. Whiskers in the boat with you. Catfish tend to like slack water and deep holes.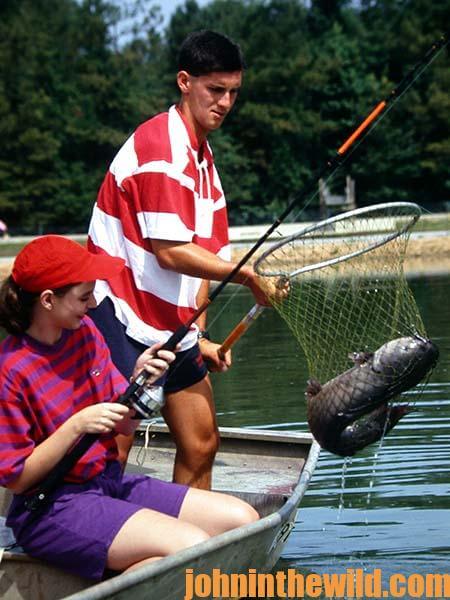 Oftentimes these types of water and bottom will occur behind boulders or logs that break the current just below waterfalls or at the foot of shoals where the water deepens-up. Too, catfish usually hold behind points or bends in the creek or stay bunched-up in deep holes that you won't be able to see. A trick I have used is to take a portable depth finder in my canoe with me. By using the depth finder's suction cup transducer on the side of my craft, I can read the bottom of the stream, find the holes and catch catfish.
Once you know where the catfish are holding, the next important ingredient to catching them is to find bait they will take. And, although catfish are notorious for eating anything, I have learned that they bite best on food that is natural to them in the stream where they are. In one particular stream where I fish for cats, there is a little demon with pincers called a hellgrammite that lives under rocks in the stream. These hellgrammites, live crawfish, catalpa worms, live minnows and night crawlers are also productive natural catfish baits. Even though catfish are not too finicky about where they take the bait, I believe that the more naturally you can present bait to these fish, the more likely it is to be taken. So, when I am fishing small streams for cats, I always cast upcurrent and allow the bait to wash into the eddy pool or into the deep hole in the bottom. Then the catfish sees the bait as it most naturally will be coming into the cat's feeding zone.
To get "13 Freshwater Fish Recipes You Can't Live Without," "Catfish Like a Pro," "The Best Wild Game &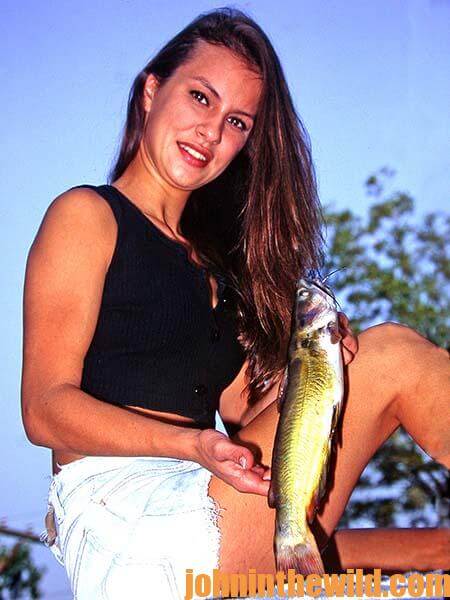 Seafood Cookbook Ever: 350 Southern Recipes for Deer, Turkey, Fish, Seafood, Small Game and Birds," click here to get these books.
About the Author
John Phillips, winner of the 2012 Homer Circle Fishing Award for outstanding fishing writer by the American Sportfishing Association (AMA) and the Professional Outdoor Media Association (POMA), the 2008 Crossbow Communicator of the year and the 2007 Legendary Communicator chosen for induction into the National Fresh Water Hall of Fame, is a freelance writer (over 6,000 magazine articles for about 100 magazines and several thousand newspaper columns published), magazine editor, photographer for print media as well as industry catalogues (over 25,000 photos published), lecturer, outdoor consultant, marketing consultant, book author and daily internet content provider with an overview of the outdoors.
EXPLORE MORE: you'll love these stories from John too