John's Note: Productive crappie fishing doesn't end when the spawn is over, but crappie fishing does change. Many nice slab fish still can be caught, if you know where to find them and how to catch them. A few weeks ago I was fishing with Billy Blakely of Bluebank Resort (www.bluebankresort.com, 877-258-3226) on Reelfoot Lake on the border of Tennessee, Kentucky, Missouri and Arkansas.
By the middle of May or the first of June in many places, crappie fishermen usually vanish, because they don't know where to find the crappie or how to catch them. But that's not true on Reelfoot Lake. Crappie are spawning even in May on Reelfoot, and anglers catch most of the crappie by trolling (spider-rigging). According to Blakely, "By spider-rigging, we can find underwater logs to fish that we don't know about as we fish logs that we do know their locations. When one of our trolling poles hits a log, we lower our front anchor and back anchor and fish by that underwater log. We've found that if the crappie are bedding beside those logs, we can jack these crappie out from under the logs without spooking 'em, if we'll use the long B'n'M poles (www.bnmpoles.com).
After the spawn, the crappie move-out of the shallow water to the stumps in deeper water, and this is when the crappie gang-up on large rows of stumps. They won't move very much, so you have to fish right on tops of the stumps where the crappie are holding. You have to put that bait right in front of the fish. In a day of summertime fishing, I'll take 15-dozen minnows, troll very slowly and move-onto the spot I want to fish, then back-off and move-onto it again. At this time of the year, if you locate a good school of crappie, I suggest you continue to fish that school. What many fishermen don't realize is that crappie don't constantly bite all day long. Who knows why they decide to bite, and when they decide not to bite, but if you keep your baits in front of them, until the crappie decide to bite, you may go from catching famine to catching feast."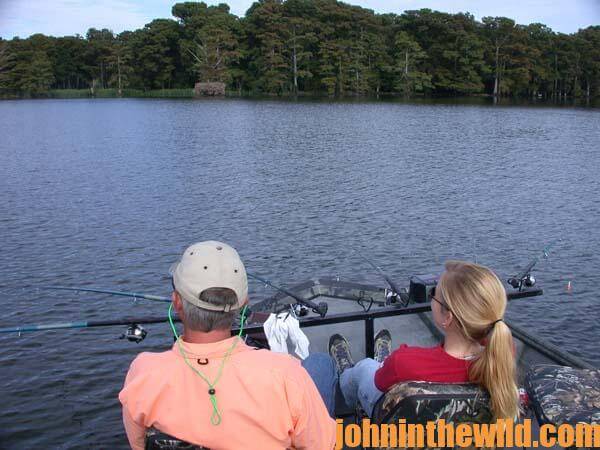 The guides at Blue Bank Resort pitch jigs for crappie around trees throughout the entire summer and the fall, using a long B'n'M pole, 6-pound-test line and a spinning reel to let out as much line as they need. They use 1/16-ounce jigs, drop the jigs around the cypress trees standing in the water and then use trolling motors to swim the jigs all the way around the trees. Blue Bank guides recommend you look for the tree with the biggest trunk in the water, since they provide more shade for the crappie to hide in and a bigger root system. These trees also may produce more bugs and more minnows than smaller trees. Therefore, the bigger-bottomed trees yield more crappie in the summer.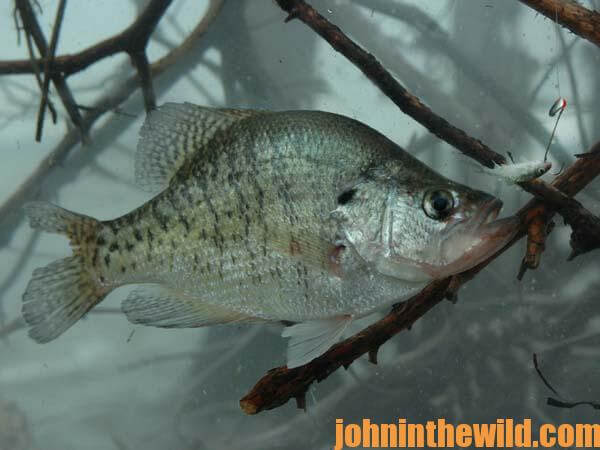 To learn much more about crappie fishing, get John E. Phillips' Kindle eBooks and some print books, "Reelfoot Lake: How to Fish for Crappie, Bass, Bluegills and Catfish & Hunt for Ducks," "Crappie: How to Catch Them Fall & Winter," "Crappie: How to Catch Them Spring and Summer," "Catch Cold Water Crappie Now" and "Catch Crappie All Year: Fishing a Single Pole, Using No Boat and Farming Crappie" by going to johninthewild.com/books.
To receive and download for free "The Crappie Catchers' Cookbook," by John and Denise Phillips that offers free recipes, go to http://johninthewild.com/free-books.
Next: Switching Tactics to Catch Summertime Crappie
EXPLORE MORE: you'll love these stories from John too