Editor's Note: Often the world's greatest poets, writers and artisans are rarely ever recognized during their lifetimes. Many of the legends of the outdoors have seen their skills and the products they've crafted eventually start to have great value. One such product is a handmade, hand-crafted wooden duck call from yesteryear that still brings a high price today from duck-call collectors and duck hunters – the Yentzen Classic, invented and patented by George Yentzen, and James "Cowboy" Fernandez in the early 1950s. Yentzen had cut his first black-walnut duck call on a band saw on his back porch in Nederland, Tex. before that. The design of this Yentzen Classic double-reed duck call with reeds held together by rivets was truly amazing. Cowboy won the World's Championship Duck Calling Contest in Stuttgart, Arkansas, in 1959 and Charles Stepan in 1962 with this Yentzen. If you've ever blown a duck call or hunted ducks, this week's story is one you'll thoroughly enjoy.
A young man from Vidor, Texas, Charles "Charlie" Holder, had graduated from the Massachusetts Institute of Technology (MIT) with a master's degree in entrepreneurship and an undergraduate degree in science. He'd started a successful senior-care business when only 21-years old and owns a drug-testing business that works with industrial clients. Charlie explains, "I first heard about Sure-Shot Game Calls when I was 12-years old and bought a Sure-Shot deer grunt call." Holder fell in love with the out-of-doors, and when 20-years old, he started co-hosting an outdoors radio show in 1996 called "Outdoors with Billy Halfin and Charlie Holder" that ran until 2005. One of the reasons that Charlie developed such a great love for the outdoors was due to his cousin, Ed Holder, a Hall of Fame outdoor writer, who also got Charlie involved with Billy Halfin and the radio show.
In Charlie's early 20s, he learned how to call and hunt ducks and broadened his outdoor education by learning to offshore fish, hunt predators and geese many other outdoor skills. One of the radio show's guests every year was James "Cowboy" Fernandez, one of the inventors of the Yentzen Classic duck call and the owner of Sure-Shot Game Calls. In 2011, Holder learned that Cowboy and his wife weren't doing well and were in poor health. "I just called to see how they were doing," Charlie recalls. "Cowboy told me he wasn't doing very well, his wife had leukemia, and his daughter, who was a CPA, had passed away, He told me that I needed to take over Sure Shot and do something with the company. Well, that was the first I'd ever heard that the Sure-Shot Game Call Company might be for sale. So, I went to visit with Cowboy the Tuesday after our phone call, in September, 2011. I expected to see people answering the phones, building calls and shipping orders. However, no one was at the business, and Cowboy had to unlock the doors of the building to show me the company's space. I realized something was very wrong from the scene that unfolded."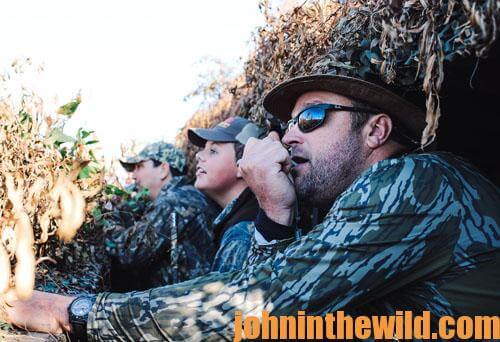 Charlie remembered from talking with Cowboy on the radio show that Cowboy once had told him, "One day you ought to buy my company." At that September, 2011, meeting, Cowboy gave Charlie a price for what he'd sell the company, the land and the building. Cowboy then told Charlie, "If you don't buy the company, I'm not selling it to anyone else. You're the only person I think who can take Sure-Shot and make the company become what it needs to be." Cowboy knew that Charlie was an entrepreneur and had spent 11 years learning all he could about the outdoor industry, outdoor writers and the outdoor marketplace.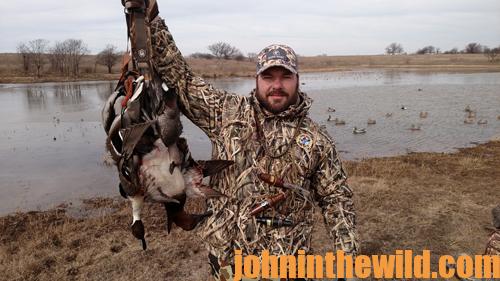 "When I bought Sure-Shot in 2011, I met Curtis Arnold, Cowboy's grandson, for the first time," Charlie explains. "Curtis had been working at the company off and on from the time he was a boy and knew the history of Yentzen Calls and had built many of the famous calls that had made the company great."
To learn more about Sure-Shot Game Calls in Groves, Texas, go to  http://sureshotgamecalls.com.
Tomorrow: When and Why the Yentzen Classic Call Returned to Production with Sure-Shot's Charlie Holder