John's Note: You may be surprised at the wide variety of lures bass anglers trust to catch bass.
If you only could pick five baits to take with you to fish for bass anywhere in the country, at any time of the year, under any weather and water conditions, what five baits would you choose? To learn the answer to this question, I've talked with some top bass anglers who earn their livings finding and catching bass – no matter what.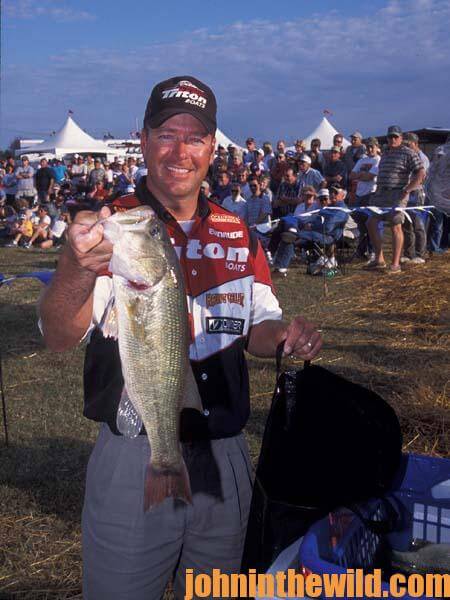 Davy Hite of Ninety Six, South Carolina, a professional angler for almost two decades, has fished in numerous Bassmaster Classics, is a two-time winner of the Bass Angler of the Year title and has won the 1999 New Orleans, Louisiana, Delta Classic and the FLW championship in 1998.
* "I won the 1999 Bassmaster Classic using a 4-inch junebug-colored Bacon Rind lure made by Gambler (www.gambler-lures.com)," Hite says. "I flipped the bait with a Florida-rigged-sinker and fished around vegetation.
* "I also like the 1/2-ounce chartreuse-and-white spinner bait with a 4-1/2-inch willow-leaf blade on the back and a Colorado blade on the front. I can fish this lure in 6 inches or 10 feet of water.
* "The Yo-Zuri (www.yo-suri.com) crankbait that runs 4- to 8-feet deep is my third choice of best bass lure. I like a crawfish-colored one, and I fish it on 10-pound-test line, using a stop-and-go retrieve.
* "My fourth choice is a 3/8-ounce Lunker Lure, a chartreuse-and-white buzzbait and a trailer hook. I fish it when the water temperature is in the mid-50s or above.
* "I like a Gambler Curl Tail Worm in green-pumpkin fished with a 3/16-ounce weight and a No. 3 hook on 14-pound-test Trilene XT line (www.berkley-fishing.com). I can catch bass with that bait anywhere or anytime."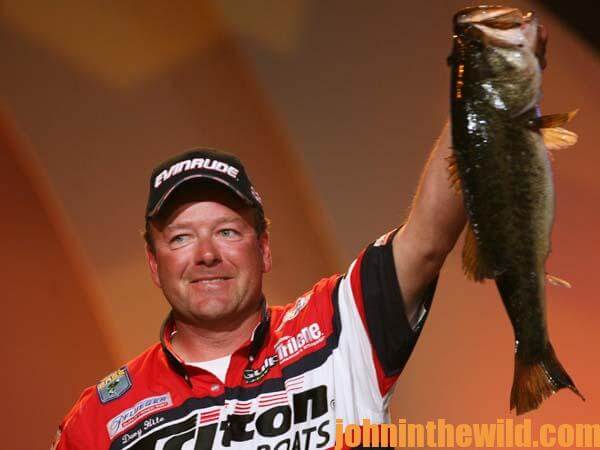 To catch more bass this year, study the tactics of these professional bass fishermen, and pick your own most-favorite bass lures. Set as your goal for this next year to learn to fish these lures under a wider variety of water, wind and weather conditions. The five lures you select should produce 80 percent of the bass you catch. Then pick four or five more lures to round-out your tackle box. The best bass anglers in the nation depend on these lures, and shouldn't you?
To learn more about bass fishing, get John E. Phillips' Kindle eBooks and some print books, "How to Bass Fish Like a Pro," "How to Win a Bass Tournament," "Catch the Most and Biggest Bass in Any Lake: 18 Pro Fishermen's Best Tactics, "Hot Weather Bass Tactics" and "How to Become A Tournament Bass Fisherman." Click here to get these books.
EXPLORE MORE: you'll love these stories from John too