John's Note: When you do everything right on your hunt, why doesn't a buck show up when you expect him? We all often ask this question, but we rarely get a satisfactory answer. About 90% of the deer harvested each season are taken while moving and feeding. Rarely will a hunter find and take a bedded-down buck. If you know when, why, where and how deer move, you more realistically can predict when the buck should come in to you.
One of the nation's foremost authorities on deer behavior, Dr. Karl V. Miller, at the University of Georgia in Athens, reports that, "Buck deer move primarily to find food, water and shelter, to avoid insects and to locate does during the breeding season." Now that Miller has told us why deer do move, so that they can come to us, Ronnie Groom from Panama City, Florida, an avid deer hunter, who teaches deer-hunting seminars around the South, explains, "Deer don't move any more than they absolutely have to, especially when hunters are in the woods. Although a preferred food source can draw a deer from one area to another, I've observed that the rut and the opportunity to breed causes more deer to move."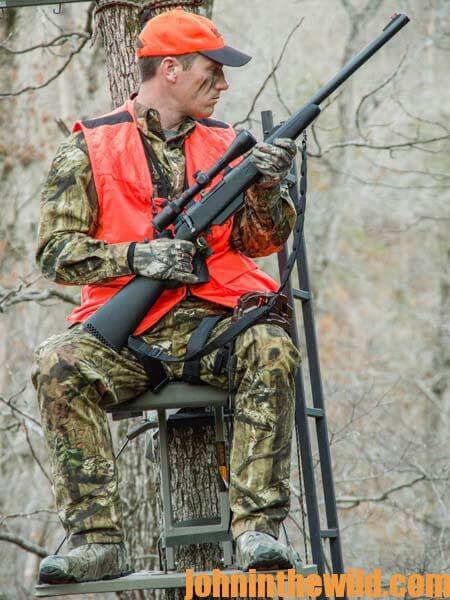 Eddie Salter, a world-champion turkey caller and avid deer hunter from Evergreen, Alabama, comments, "I don't believe that southern deer store up as much fat in their bodies as northern deer do because of the South's mild winters. When a cold front moves into the South, deer tend to move more to find food and to stay warmer than they do in the North."
How many times have you heard that bucks don't move in hot weather? In many regions, this idea may ring true, but in South Carolina, which has a deer season that begins in August in certain areas, if you wait on cool weather to hunt deer, you may not go until after Thanksgiving. According to Hayward Simmons of Allendale County, South Carolina, owner of Cedar Knoll Plantation, "Deer will move to eat, to drink, to breed and to just stretch their legs. During the hottest part of the year, we take the most bucks early and late in the day. But we bag bucks all-day long, even in 100-degree weather."
Biologists have learned that one type of deer movement that causes deer to come to a hunter involves elongated patterns within the deer's home range. Deer eating a single type of food or two similar kinds of food move out in all directions to feed from a certain point. However, deer feeding on two or more different foods more likely will move in a straight line in search for that food. Midwestern deer, which often feed on agricultural crops like corn or soybeans, and northern deer tend to move more and have larger and less-stable home ranges than southern deer. Although the average whitetail's home range has a radius of 1 – 2 miles, in a South Dakota study, deer moved 11.8 miles, and one adult deer moved 126.8 miles in 18 months.
Deer in open habitats generally have larger home ranges, and deer in heavily-vegetated areas don't move as much. If you hunt in the Northwest, you'll have a better chance of spotting a deer moving throughout its range than if you hunt in the South. A Minnesota study has shown that an average deer in a coniferous forest will move 1.5 miles with a maximum movement of 22 miles. However, prairie deer will travel an average of 9.6 miles with a maximum movement of 55 miles. Now do you understand why a buck may not come in to your tree stand, despite the plentiful deer sign near it?
The age and the sex of the deer also influence their movements. Young fawns move very little, whereas yearlings and young adults move over large areas. Then deer decrease their wanderings as they grow older. But adult bucks usually have larger home ranges than does. Let's look at different reasons why bucks don't come to you when you expect them.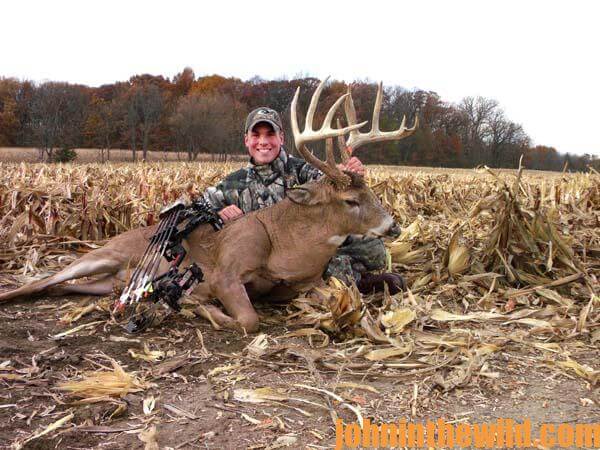 To get John E. Phillips' Kindle eBooks and print books on hunting deer, "How to Hunt and Take Big Buck Deer on Small Properties," "How to Hunt Deer Up Close: With Bows, Rifles, Muzzleloaders and Crossbows," "PhD Whitetails: How to Hunt and Take the Smartest Deer on Any Property," "How to Take Monster Bucks," "How to Hunt Deer Like a Pro," and "Bowhunting Deer: Mossy Oak Pros Know Bucks and Bows," or to prepare venison, "Deer & Fixings," click here.
For information on making jerky from your deer to provide a protein-rich snack, you can download a free book from http://johninthewild.com/free-books.
Next: Deer May Move at Times Other Than When You're Hunting or Hunters May Scare Your Deer