John's Note: Salty water, sizzling sun, sand between your toes and tasty seafood are some of the pleasures of beaches we dream about after we leave. Whether you eat seafood at the beach, bring your bounty home to freeze and enjoy later or buy it at your local store, seafood doesn't have to taste the same. Put spice in your life by varying your menu and adding some fire to fish, oysters, crabs and shrimp. Your seafood will sizzle with zesty flavor with these recipes.
Sizzling Shrimp Pizza Pie
You don't have to serve dull and boring seafood appetizers. This dish combines an idea from Italy with the flavors of the sea and southwestern seasonings.
Ingredients:
1/4-pound fresh, wild medium shrimp, deveined, boiled in shrimp and crab boil. Or, use 1 can (4-1/2-ounces) medium shrimp, rinsed and drained
2 teaspoons lemon juice
1 package (8 ounces) cream cheese, softened
1/2-cup (4 ounces) shredded sharp cheddar or Monterey Jack cheese
4 green onions, chopped
2 jalapeno peppers, seeded and chopped
2 cloves garlic, minced
2 tablespoons chopped fresh cilantro (we love to grow it in our garden).
1 teaspoon cumin
1 teaspoon chili powder
9 (6 inch) whole-wheat flour tortillas
Small, whole cleaned and cooked shrimp for garnish
Preparation:
Combine shrimp and lemon juice; cover, and refrigerate about 30 minutes. Place shrimp/lemon juice, cream cheese and next seven ingredients in a food processor with a knife blade. Process about 1 minute, or until smooth, scraping sides of bowl occasionally. Put tortillas on ungreased baking sheets; spread about 1/4-cup shrimp mixture on each tortilla. Bake at 350 degrees for about 10 minutes, or until the edges begin to brown. Cut each into eight wedges. Garnish with fresh cilantro sprigs and whole shrimp.
Note: You can keep the shrimp mixture in the refrigerator for up to 2 days and then spread it on the tortillas immediately before baking. This recipe makes 72 appetizers or a main dish for three when served with a salad.
HEAT INDEX: Hot
Spicy Seafood Dip:
My family enjoys serving Chili Con Queso, one of our favorite dishes, whenever we have a crowd over. If you'll add seafood to the basic recipe, you can dip a vegetable or a chip into some of the finest-tasting seafood ever.
Ingredients:
2 pounds Velveeta cheese (or 2 pounds of your favorite melting cheese ranging from Asadero to Velveeta)
1 can cream of shrimp soup
1 can of Ro-Tel tomatoes with chopped chilies
1 can tomatoes, chopped
1 medium onion, chopped fine
2 tablespoons cumin seed
1 teaspoon basil
1 clove of garlic, minced
1 teaspoon Tabasco or hot sauce
2 tablespoons canned green chilies, diced
1 tablespoon salt
1/2-teaspoon sugar
2 tablespoons Worcestershire sauce
8 ounces cream cheese
1 pound wild shrimp that's been cooked in shrimp and crab boil, cut into pieces
1/2-pound cooked crabmeat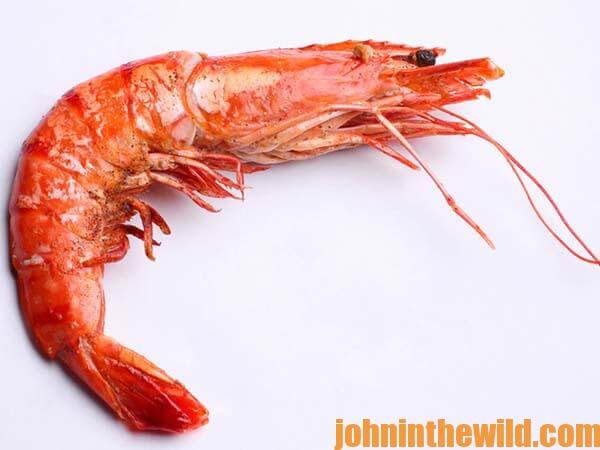 Preparation:
Place all ingredients, except shrimp and crabmeat, in the top of a large double boiler. Heat the mixture on high, stirring occasionally. Add shrimp and crabmeat when the cheeses melt, and the mixture is well blended. Serve in a chafing dish or a crockpot with vegetables or chips. You can make this recipe and freeze it for up to 6 weeks for a delicious, ready-to-use dish.
HEAT INDEX: Medium Hot
To get John E. Phillips' Kindle eBooks, "The Best Wild Game & Seafood Cookbook Ever: 350 Southern Recipes for Deer, Turkey, Fish, Seafood Small Game and Birds," "Alabama's Offshore Saltwater Fishing: A Year-Round Guide for Catching Over 15 Species of Fish," click here, "and "Fishing Mississippi's Gulf Coast and Visitor's Guide," click here.
About the Author
John Phillips, winner of the 2012 Homer Circle Fishing Award for outstanding fishing writer by the American Sportfishing Association (AMA) and the Professional Outdoor Media Association (POMA), the 2008 Crossbow Communicator of the year and the 2007 Legendary Communicator chosen for induction into the National Fresh Water Hall of Fame, is a freelance writer (over 6,000 magazine articles for about 100 magazines and several thousand newspaper columns published), magazine editor, photographer for print media as well as industry catalogues (over 25,000 photos published), lecturer, outdoor consultant, marketing consultant, book author and daily internet content provider with an overview of the outdoors.