John's Note: Some years ago I'd met my longtime friend Brad Harris of Neosho, Missouri, the well-known outdoorsman and TV personality, and his friend Scott Bennett, to hunt the big Kansas corn-fed bucks. For several years, Harris had hunted Kansas and had bagged some monster-sized whitetails there.  He'd invited me to come and try my luck on this area's trophy bucks.    
Scott Bennett and I drove about a mile through the fields and woodlots down a fence line and met-up with our hunting party after our morning hunt. After lunch, Harris called the group together and told us, "Greg Ritz missed that big buck less than a mile from here. This little thicket in front of us may be where the buck is holding. I'm going to the downwind side of the thicket and walk through it. John, you and Nathan Lamb (another hunting friend) go to the edge of this thicket where you'll see a big, mown hayfield and a pond off to the right. Take a stand in the thicket where you can watch the field and the pond. If the buck comes out of the thicket, then he should stop on the edge of the thicket and give you a shot. Or, if he crosses the field, you'll have an open shot. This little deer drive won't take us 15 minutes."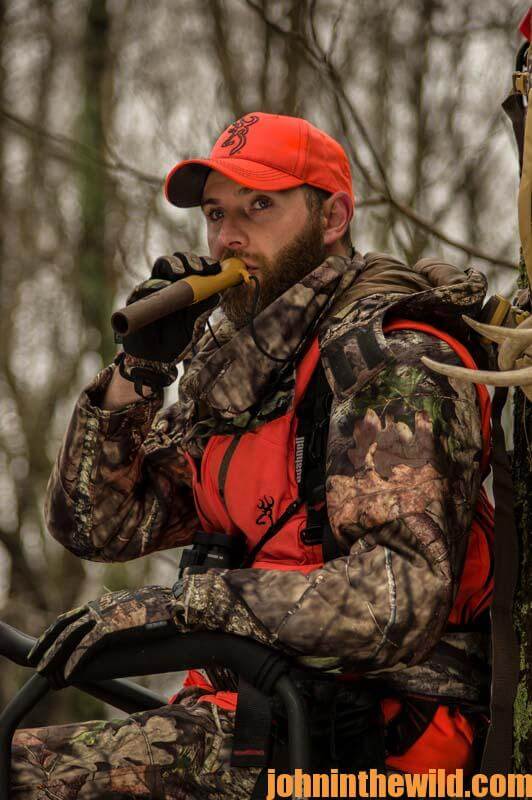 The small thicket Harris had suggested we drive lay less than 10 yards from where we'd parked the car. When we'd eaten lunch, we'd laughed and talked as we slammed our car doors, never dreaming that Harris would plan to hunt this thicket. I knew any buck in that thicket already had seen, smelled and heard us all and probably had left that area. However, as a guest, I kept my mouth shut and followed Harris's instructions. When Lamb and I only had walked 50 yards or so from our vehicle, we discovered an old but sturdy-looking tree stand big enough to hold the two of us. After climbing into the stand, we discussed the morning's hunt quietly. Both of us agreed that Harris had only a very-small chance of pushing a big buck out of this thicket so close to where we'd eaten lunch.
But less than 10 minutes later, I heard a rustling in the leaves off to my left. Then I heard another hunter holler, "Here he comes." Turning and looking quickly, I saw a huge buck with more antlers than I could have believed – a high and wide, very-heavy rack with a main beam larger in diameter then I could have reached around with my hand. This buck actually weighed more and had a larger rack than the one in my dreams. By the time I mounted my rifle, I could see the buck running flat-out under our tree stand. As the buck broke into the clearing for an instant, I took the shot, knowing the buck had come too close to us and moved too fast. I shot too poorly to even cut hair. As soon as the report of the rifle faded slightly, I heard Harris sing out, "Did you get him, John? He was a good one." "I don't think so," I fired back. "I believe I missed him cleanly."
Lamb and I climbed down the ladder from the tree stand, and I thought of every excuse I could muster as to why I'd missed the deer. I knew I'd have to lie to save face. Worst of all, I realized I'd missed the buck of a lifetime. But I'd blown it. I'd looked at the antlers instead of concentrating on that buck's shoulder. I didn't pay attention and made every rookie mistake that I could have made. I figured I'd have to blame my miss on the gun, the scope or the shells.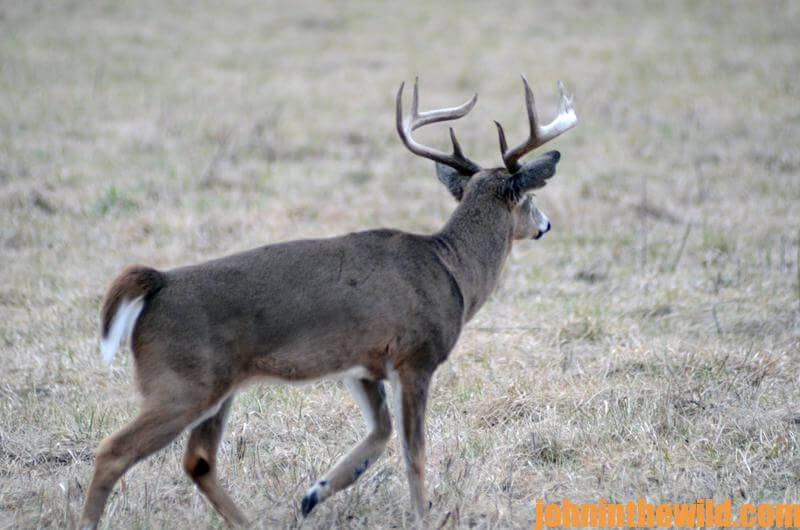 As I walked toward Harris, I manipulated in my brain the lie I planned to tell. But when I got to Harris, he looked me in the eye and said, "John, you and Nathan probably weren't paying attention in that stand, and more than likely that's why you missed the deer, right?" I knew Harris had accurately sized-up the situation. With a sheepish grin and then some stuttering before I spoke, I said, "Uh, yes, well, I guess that's what happened."
Then the other hunters started on me:
* "I can't believe you missed that buck."
* "That buck was a gorilla."
* "You should have had plenty of time to shoot."
After taking an appropriate dose of ribbing, I climbed into the sport utility vehicle with Bennett, who comforted me by saying, "Don't worry about it, Bubba. We'll get you a buck this afternoon."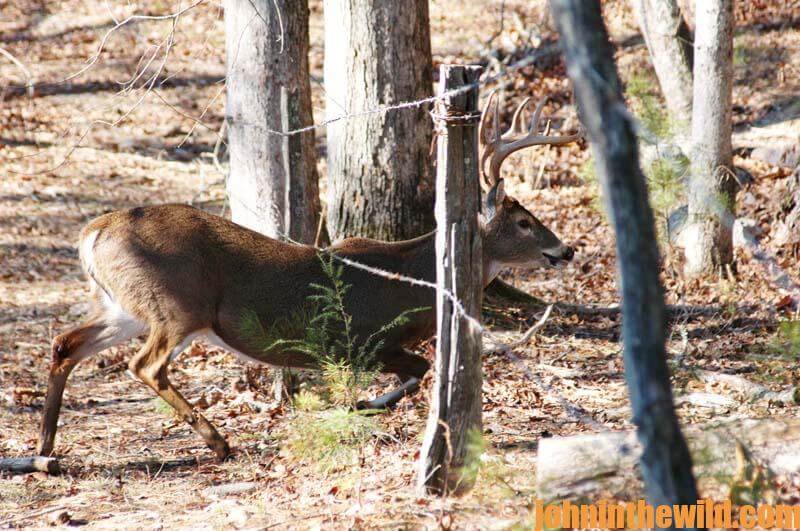 To get John E. Phillips' eBooks and print books on hunting deer, including his newest deer-hunting book, "Whitetail Deer and the Hunters Who Take Big Bucks," available at http://amzn.to/2bYwYOK/, click on these books to learn more, "How to Hunt and Take Big Buck Deer on Small Properties," "How to Hunt Deer Up Close: With Bows, Rifles, Muzzleloaders and Crossbows," "PhD Whitetails: How to Hunt and Take the Smartest Deer on Any Property," "How to Take Monster Bucks," "How to Hunt Deer Like a Pro," and "Bowhunting Deer: Mossy Oak Pros Know Bucks and Bows," or to prepare venison, "Deer & Fixings." Or, go to www.amazon.com/kindle-ebooks, type in the name of the book, and download it to your Kindle, and/or download a Kindle app for your iPad, SmartPhone or computer. You also can find John's books on Nook at www.barnesandnoble.com.
For free information on making jerky from your deer to provide a protein-rich snack, you can download a free book from http://johninthewild.com/free-books.
Next: Missing a Second Buck Deer on the Same Hunt
EXPLORE MORE: you'll love these stories from John too