Editor's Note: Twenty-Six-year-old Dustin Connell of Clanton, Alabama, won the Bassmaster Elite Series Tournament on Ross Barnett Reservoir in Mississippi, April 27 – May 1, 2017, and received a check for $100,000. For the 4-day tournament, Connell weighed in a little over 64 pounds of bass. In this tournament, he bested his idol, Kevin Van Dam, of Kalamazoo, Michigan, by 2 pounds and 3 ounces. But becoming a tournament winner on the Bassmaster Elite Circuit may not be nearly as important as the route Connell and nine other collegiate scholastic bass fishermen have taken to reach the highest level of tournament bass fishing. This year's Bassmasters Classic winner, Jordan Lee, from Guntersville, Alabama, won $500,000 following the same path Connell did. He went to college to become a better bass fisherman.
"On the second day of the Ross Barnett Tournament, the water became somewhat dingy and cooled off a little bit," Dustin Connell remembers. "So, I changed from the swim jig and started flipping. I moved to first place. There were some gorilla anglers behind me. Kevin VanDam was in the top five, and I had four other great fishermen right behind me that were less than a pound from catching up to me and winning. On the third day, I weighed in five fish that weighed 15 pounds and 7 ounces flipping that same water that I had flipped on the second day. On the third day, Kevin VanDam was in third place and 5 pounds away from catching me and taking over the lead.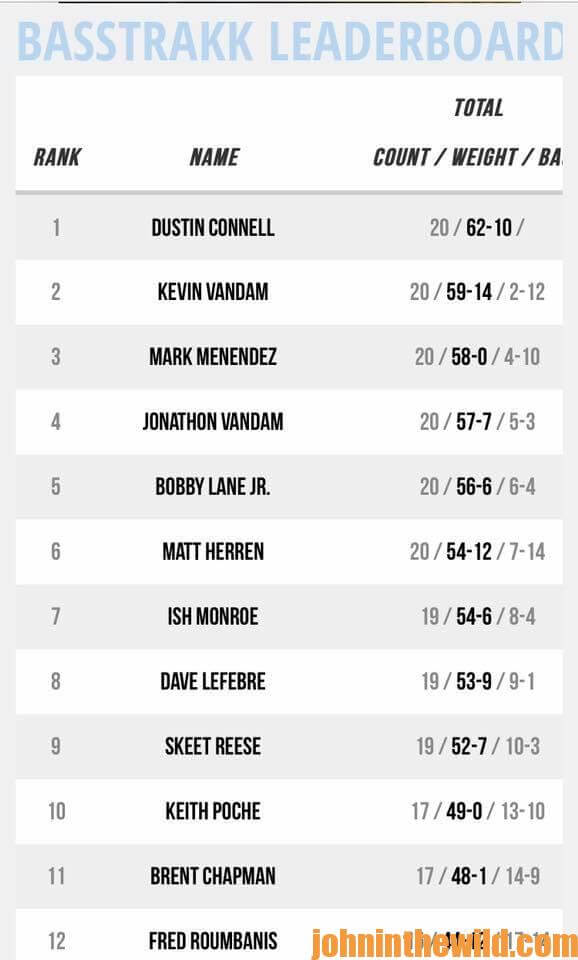 On the last day, I started fishing the plastic frog in the grass early in the morning, and then I returned to my flipping technique. I caught one key fish that weighed about 4 pounds, and for a five-fish limit, I had 12 pounds and 15 ounces. I caught my last fish at lunchtime, and I didn't think I had enough weight to win. I thought that Kevin VanDam probably would have caught about 18 pounds of bass that day and probably would beat me. So, I wasn't jumping for joy when my boat and I pulled out of the water, and I lined up for the weigh-in. I was about as nervous as I could be.
"The officials at BASS made me weigh in last. Keith Poche and Kevin VanDam both weighed in right before me, and both those anglers had a chance to beat me, and I knew it. However, Keith didn't have a very good day, and he only weighed in two bass. Kevin had 16 pounds and 4 ounces, and when I weighed in with 12 pounds and 15 ounces, I won by 2 pounds.  I was really impressed when Kevin VanDam came over and shook my hand and said he was proud for me to have won.
"When the officials announced that I had won $100,000, I got this crazy feeling. Even now, the idea that I had won that much money in a bass tournament still hasn't sunk in yet. Winning that tournament was a very big deal for me because I really did need to win a big tournament and a bunch of money. I have had a few calls from other sponsors and some interest shown in me by some new sponsors. But right now, I am trying to take care of the sponsors I have, including 6th Sense Lures (https://www.6thsenselures.com/), Costa Del Mar Sunglasses (https://www.costadelmar.com), NetBait (http://netbait.com/), AOX rods, McKinnon Toyota (http://www.mckinnontoyota.com/), a local sponsor, and Veneer Cast Signs. I feel very lucky to have the sponsors that I have. As I look back now on the marketing degree I earned from the University of Alabama, I now see how everything I've learned in college relates to the business of fishing. I've learned the small things about marketing that really mean the most to my sponsors.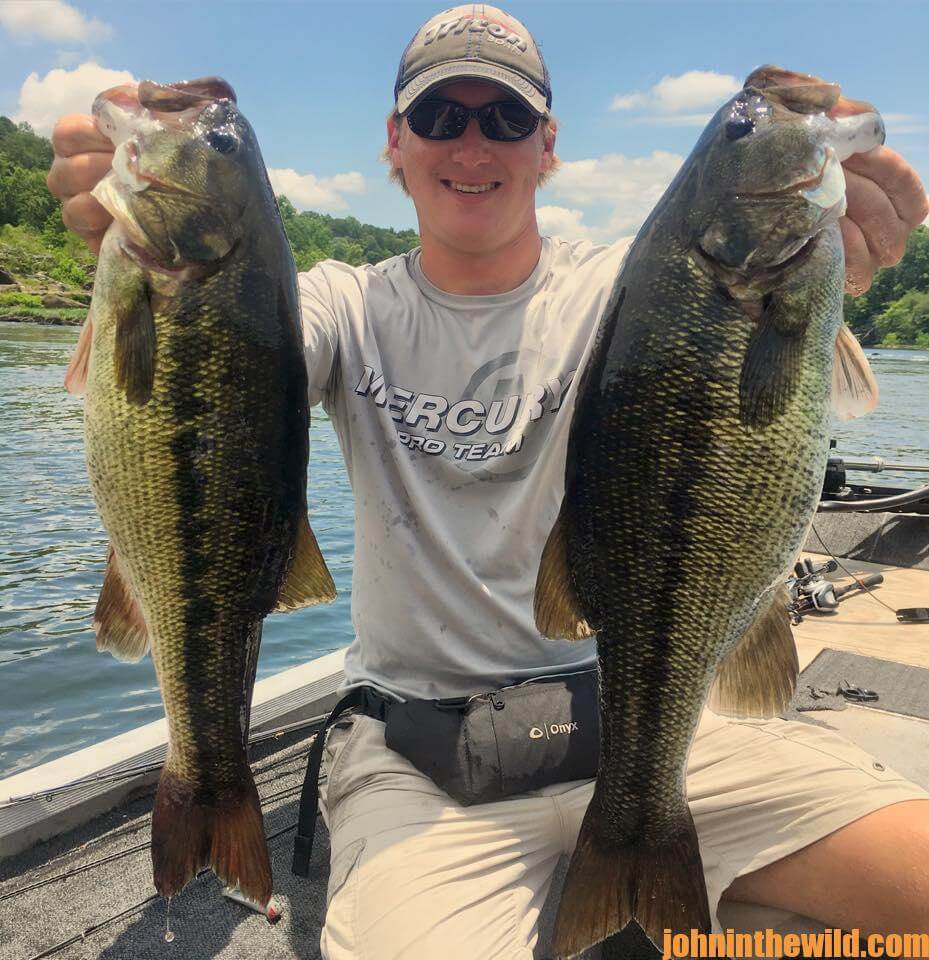 "I've also learned that to be a professional I have to conduct myself like a professional on stage and off stage. Being a part of the University of Alabama Fishing Team has helped me learn how to fish many different types of lakes all over the nation. I'd learned what the life of a traveling tournament fisherman was like before I became one. I've also learned how to read water color and how that water color relates to where I'll find the bass, and what lures that they most likely will take. I've learned that bass in different states act differently, and how to adapt to the way the fish act in various states.
"I am often asked what I would tell a high school student if he came up to me and said, 'I want to be a big time professional fisherman like you are. What do I have to do?' I would answer not to worry about sponsors right now. 'You need to fine-tune your fishing and learn how to catch bass.  Get a lot of experience on the water, and don't look for the shortcuts to becoming successful. If you put in the time to learn your craft and the effort to keep on keeping on, all that work will pay off.' I believe one of the best things I did in my career was going to college and joining the University of Alabama's Fishing Team. The college bass fishing teams give young anglers experience on a national level, and I learned then to keep my cool when I was fishing and not spin out when things got tough. I learned not to worry about the competition but to concentrate on my style of fishing and try and be the best I could be each day and go to the scale with a bag of fish, confident that I had done the best I could do. Right now, I'm in 7th place on the Bassmaster Elite Series Angler of the Year points. I have five more events to compete in, and my goal is to fish the very best I can and potentially win Angler of the Year one day, and win Rookie of the Year possibly this year and make it to the Bassmaster Classic.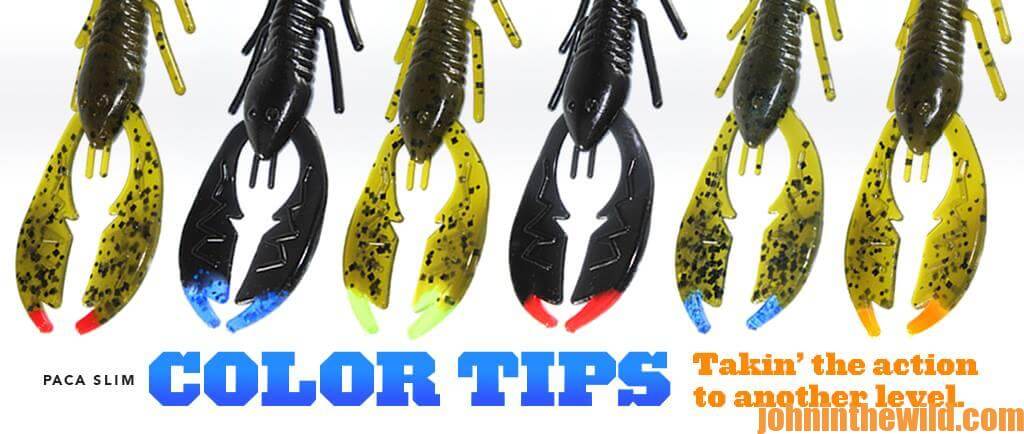 "Those are my goals for this season. To reach those goals, I need to win a check in those last five tournaments, and I need to place really high in each event. I need to at least be in the top 40 in the rest of my tournaments, and I need to stay consistent with my fishing. I need to fish to my strengths, and I don't need to fish like everyone else is fishing. I need to find a place I can catch bass that's away from and different from everyone else that who's fishing. I need to fish a different bait than what everyone else is fishing. I try to avoid the areas where all the local fishermen fish, and where my competitors are fishing."
Dustin, right now, there are nine anglers on the Bassmaster Elite Circuit who fished with collegiate bass-fishing teams. You fished with the University of Alabama's team, and the 2017 Bassmasters Classic winner, Jordan Lee, fished on Auburn's team. Everyone knows about the rivalry between the Auburn and the Alabama football teams. Do you and Jordan carry on the same rivalry on the bass-fishing circuit?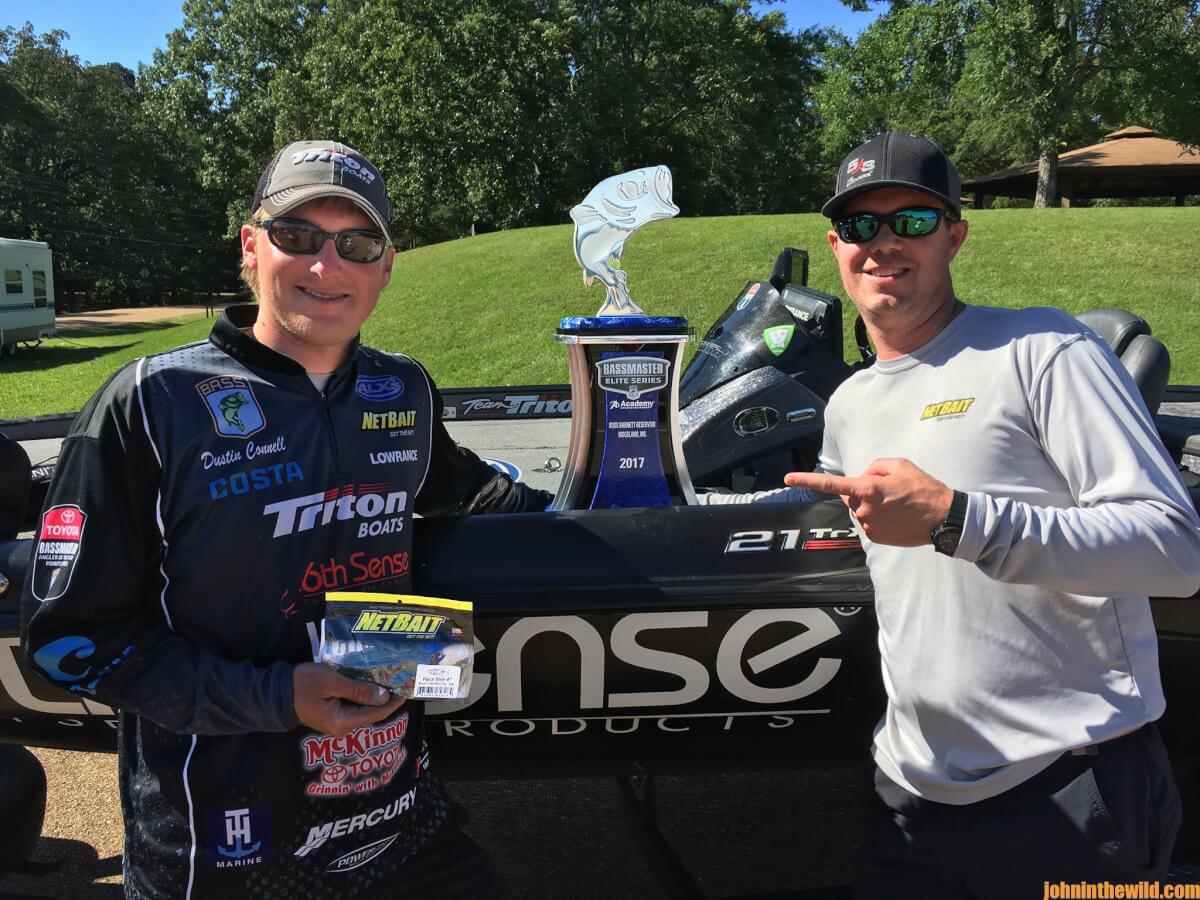 "No, Jordan and I are good buddies," Connell says. "Jordan and I both are 26-years-old, and both of us are trying to learn something at every tournament we attend. I think you're going to see more and more professional bass fishermen being produced through the high school and college bass-fishing programs. If a young person starts in high school competing in bass-fishing tournaments, then by the time he's graduated from college, he'll have 8 years' worth of experience tournament fishing all over the country. As college tournament bass fishermen, we took bass fishing much more seriously than if we were fishing for fun. Those young men and women are for real students for the sport of bass fishing, and after eight years of studying competition, those young people coming through the ranks are going to be those bass pros you read about in the magazines and newspapers, and you watch on TV fishing shows."
To learn more about bass fishing and get John E. Phillips' Kindle eBooks, print books and audiobook on bass fishing, go to http://johninthewild.com/books/#bass, or for Nook books, visit www.barnesandnoble.com.