Editor's Note: Today, 34-year-old Ryan Solomon of Aguilar, Colorado, spends a portion of turkey season each year in Colorado guiding for western turkeys for Fulldraw Outfitters (https://www.fulldrawoutfitters.com/). However, he's spent most of his life in Georgia on his family's 9,500-acre Gopher Plantation (http://www.gopherplantation.com/) guiding for eastern wild turkeys. We've asked Solomon to tell us the difference in calling Merriam's and Rio Grande gobblers in the West and eastern gobblers.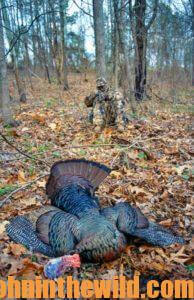 When I'm hunting eastern gobblers, I can pattern them because they like to roost in the same areas every night, if they're not disturbed. Even if they're disturbed off the roost, they like to stay within a well-defined region.
In Colorado, where I hunt western birds, we have two ranches – an eastern ranch and a western ranch that I guide on with Fulldraw Outfitters. The eastern Colorado ranch has river bottom turkeys, and the western Colorado ranch homes what I call mountain birds. When those mountain Merriam's gobblers fly off the roost and start feeding, they may walk for miles as they feed. If they see what looks like a good roost tree, they may fly up to that roost tree just before dark and roost there, instead of returning to the tree they've used the night before.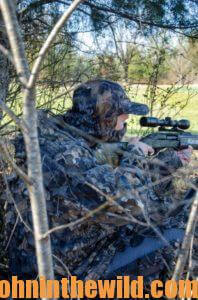 The Rio Grande gobbler often will roost with several other gobblers and hens in a big roost tree. When he flies out of that roost tree in the morning, he may feed in a big circle and return to that same roost tree just before dark. So, if you've found a Rio Grande gobbler gobbling before dark, you set-up to try and take him, and he flies off the roost, but you don't get close enough to him to take a shot, once he hits the ground, you can know the next morning when you return to that roost tree that he may not be there. He may be a mile or two away from that tree – roosted in another tree.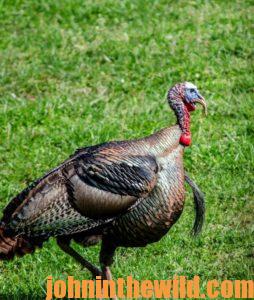 Generally there are specific places where Merriam's gobblers roost year after year. However, finding a Merriam's gobbler roosting in one of the trees that Merriam's gobblers usually roost in on the day you hunt him isn't a sure thing. But if I've put a Merriam's gobbler to bed and know which roost tree he's in, the next morning, I'll take my client to that tree, understanding we've got a good chance of taking that gobbler. However, if I haven't put a gobbler to bed on the previous night, my client and I will keep hiking and hiking, until we hear a bird gobble. Generally, I believe a Merriam's gobbler travels much further away from his roost tree in a day than an eastern gobbler does.
Once, when I had a client with me, we'd hunted all morning long before finding some gobbling Merriam's at noon. We followed those birds by listening to them gobble until 3:00 pm before we took one of them. By that time, we were a good 3 miles from where we first started hunting them.
To learn more about turkey hunting, check out John E. Phillips's book "The Turkey Hunter's Bible," available in print, Kindle and Audible versions at https://www.amazon.com/gp/product/B007HT1IUS/ref=dbs_a_def_rwt_hsch_vapi_taft_p1_i7. You may have to cut and paste this link into your browser. (When you click on this book, notice on the left where Amazon says you can read 10% of this book for free and hear 10% for free). To learn more about other turkey books by John E. Phillips, go to www.amazon.com/author/johnephillips.
Tomorrow: You Must Understand the Difference in How Eastern and Western Turkeys Respond to Calling to Hunt Successfully with Guide Ryan Solomon