Editor's Note: Today, 34-year-old Ryan Solomon of Aguilar, Colorado, spends a portion of turkey season each year in Colorado guiding for western turkeys for Fulldraw Outfitters (https://www.fulldrawoutfitters.com/). However, he's spent most of his life in Georgia on his family's 9,500-acre Gopher Plantation (http://www.gopherplantation.com/) guiding for eastern wild turkeys. We've asked Solomon to tell us the difference in calling Merriam's and Rio Grande gobblers in the West and eastern gobblers.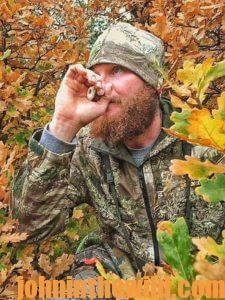 I believe that turkey hunting and elk hunting are every similar to one another. If I've got a turkey in the woods, I can get away with a lot more than I can if I'm calling a turkey in an open field. Now when that turkey or that elk hears what he thinks is a female, he's pretty much pinpointed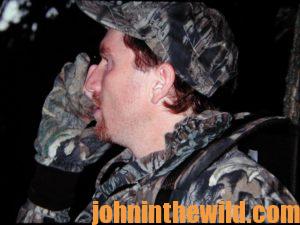 that sound. So, I cup my hand to the side of my mouth, turn my head toward the back side of the tree I'm sitting up against and then begin to call. The turkey or the elk hears that calling coming from 30-50 yards behind the tree where I'm sitting or standing. By throwing that call behind me and having my turkey hunter sitting 30-50 yards in front of me, the gobbler thinks the object of his affection is probably a little bit further away from him than she was when he first heard her calling to him. For this reason, if he does stop, he's usually within easy bow or gun range of the client I'm guiding.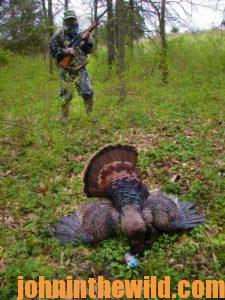 So, I want the turkey or the bull elk to come up over hill or have to come around thick cover to be able to see me. If I've set my client up properly, he can take the shot. When I can find a set-up like that, I don't mind trying to call to a turkey that may be much further away from me and my hunter than when I have to call to a turkey that's closer to me and my hunter, and I don't have a good set-up. I want that turkey or that bull elk to be within shotgun or bow range before he knows exactly from where that call is coming.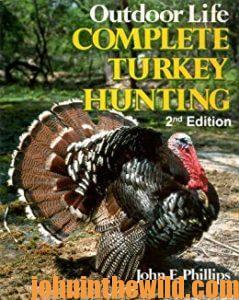 To learn more about turkey hunting, check out John E. Phillips's book, "Outdoor Life's Complete Turkey Hunting," at https://www.amazon.com/gp/product/B00IXXJWOQ/ref=dbs_a_def_rwt_hsch_vapi_taft_p2_i10 and available in Kindle and print. You may have to cut and paste this link into your browser. (When you click on this book, notice on the left where Amazon says you can read 10% of this book for free). To learn more about other turkey books by John E. Phillips, go to www.amazon.com/author/johnephillips.