John's Note: Eddie Salter began hunting at the age of 8 near his home in Evergreen, Alabama. After learning turkey-hunting techniques from his father and grandfather, Eddie called in and harvested his first gobbler at the age of 10. In 1981, Salter began participating in competitive turkey calling and amassed an impressive list of state, regional and national titles. Salter, who was named one of the top-10 sportsmen in the U.S. in 1986 and 1989, is recognized as one of the country's leading authorities on turkey hunting and has appeared on TV numerous times as well as in hunting videos and television commercials and been featured in outdoor magazine articles and radio interviews.
Forty or 50 years ago, a hunter only called a turkey in one way.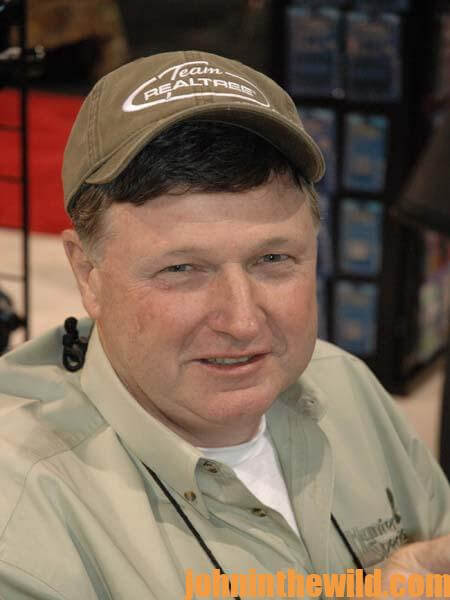 If you found a gobbling bird in the woods, you'd sit down and call to him. You'd give two clucks and three or four yelps, put your call on the ground, sit there and wait on the turkey. If the turkey came in, you shot him. If the turkey didn't come in, you couldn't shoot him.
Then about 30-years ago, I discovered a new kind of turkey hunting called cuttin' and runnin'. This type of turkey hunting was completely different from the way the old-timers hunted. I'd cut and cackle, get a gobbler fired-up and keep calling to him until he came in to where I waited on him. I was as hot as a firecracker on the fourth of July. I thought this new style of hunting was much more exciting, fun and productive than yelping three times, clucking once or twice and then not calling anymore.
One morning I'd fired-up a gobbler that came toward me. I could see the bird. Because I was in a hurry to squeeze the trigger, I hit that gobbler with some really-hard cuts and aggressive hen yelps. That turkey stuck his head up, cupped his wings, turned around and walked straight away from me. I couldn't figure out what had happened. My aggressive style of hunting had been working up until that morning. I couldn't understand what was wrong with this turkey.
I went out to hunt the next morning in the same place that I'd hunted on the previous day. I had the same turkey gobbling and coming in again, just like the day before, and I hit him with a really-hard call that made him cup his wings. But he left again. I hunted this turkey for about a week and found out that the turkey didn't want anything to do with aggressive-style calling. I called to him with a three- or four-note tree call and waited about 20 minutes while the turkey was still on the roost, but he never responded to me. Finally, I clucked to him one time, and then I put my call up. About 15-minutes later, he flew down about 30-steps away from me and took two more steps, and I shot him.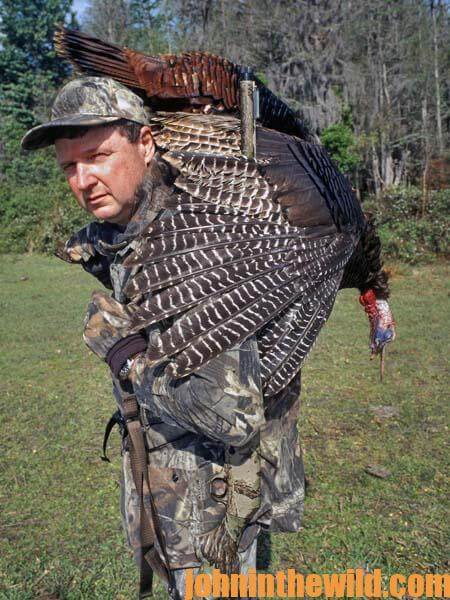 What I learned from the hunt with the Old Time PhD Gobbler included that:
* I needed to be patient when hunting turkeys. Although I thought I was one of those cut-and-run type hunters, I really wasn't.
* the old way of hunting turkeys still would work today by yelping three times, clucking twice and then putting my call on the ground, although cutting, running and hunting aggressively would produce turkeys too on some days.
* I still could enjoy cutting and running, but on this day, this PhD gobbler showed me that not all turkeys liked that style of hunting and calling. Older, more-mature gobblers usually preferred softer calling. A hunter who was willing to wait longer for these toms to get to where he was would have a tom to ride in the back of his truck all the way back to the house.
To get John's newest book, "The Turkey Gobbler Getter Manual," for free, click here.
To learn more about turkey hunting from the masters, get these Kindle eBooks and print books by John E. Phillips, including: "The Turkey Hunter's Bible (available as an eBook or in paperback)," "PhD Gobblers: How to Hunt the Smartest Turkeys in the World," "Turkey Hunting Tactics," "How to Hunt Turkeys with World Champion Preston Pittman," "The 10 Sins of Turkey Hunting with Preston Pittman" and "Outdoor Life's Complete Turkey Hunting." Click here to get these books.
Next: Some of Eddie Salter's Most Frequently Asked Seminar Questions about Hunting Turkeys