Editor's Note: Karl Badger from Salt Lake City, Utah, captures the essence of what elk hunting is all about and hunts elk all over the West. In some western states, mule deer and elk seasons start about August 15 for bowhunting and usually continue until the end of September. Firearms season continue to the end of November or the first of December.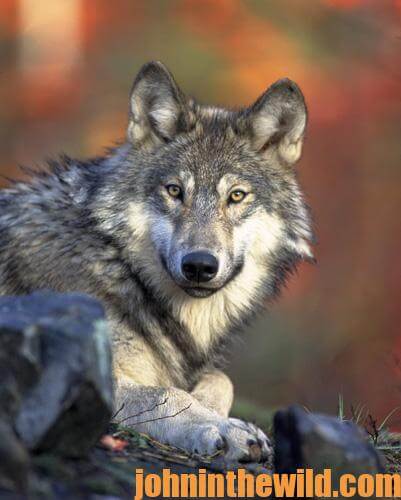 I went hunting in a drainage that I never had hunted before in north Wyoming. I took my pack string with my horses and mules, and I picked out a spot on the map where we were going to camp. As I was riding in with two of my cowboy friends from Wyoming, I saw some beautiful country I'd never seen previously. About an hour before the sun went down, two grizzly bears stood up from out of nowhere and started sniffing the air, trying to pick up our scent. As I looked at those bears, I thought about how beautiful and powerful they were, but I also was a little concerned. Fifteen minutes later as the sun was just starting to go down behind the mountains, I heard a pack of wolves' howl. For a moment, I thought I was hunting up in Canada where there's many more wolves than we have in Wyoming. As I heard those wolves howl and moan and watched the sun begin to go down, I really got excited. I had seen two grizzly bears and heard a pack of wolves less than 15 minutes apart. I told myself, "This trip is about as wild as it gets."
When we arrived at our campsite, I started to unsaddle my horse and thought, once more, "This is a for-real western elk hunt." The wolves howled all night long. The next morning, we got up before daylight, saddled our horses and rode up to a big basin. We spotted about 15 to 20 elk feeding down in the basin with three nice bulls mixed in with the cow elk. We'd done some bugling before the sun came up, and we could hear elk bugling before there was enough light to see. We all had hopes of taking a nice bull. We spurred our horses to get above the elk where we could see. Then we tied our horses up where the elk couldn't see or hear them and moved up to the lip of the basin. Once the sun came up, we saw the elk feeding in the basin. We started calling to one of the elk that was about a 350-point bull and bugled that bull right in to us. My friend closest to the bull took the shot with his rifle and put the bull down. After we field dressed the elk, got the meat packed on the mules and headed back to camp, I thought again to myself, "Elk hunting doesn't get any better than this. I got to see two grizzly bears, and I heard a pack of wolves howl close to camp all night long. We ate good food. I enjoyed the company of good friends, and one of my friends took a nice bull."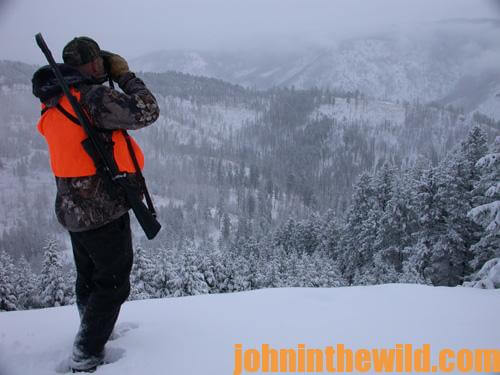 I've been hunting so long in the West that I just like to go hunting. Now don't get me wrong, I want to take a nice elk or a mule deer just like any other hunter. However, if someone in our camp is successful, I feel we're all successful. For me, elk hunting is more than just trying to take a bull. I love the whole experience of being in the wilderness, riding my horse, wrangling my mules, spending time with good friends around a campfire, seeing and hearing wildlife, looking at the beauty of the mountains and eating good food. For most people, a wilderness hunt into the mountains for elk or mule deer is a once-in-lifetime hunt, however, I get to elk hunt every fall and enjoy this vast outdoors.
When I go elk hunting, I want the whole package – the wilderness, the horses, the mules, the back country our camp, wildlife and beautiful views at 8,000 to 10,000 feet high in the mountains. That's why I like to elk hunt on a horse, take a pack string and go into the wilderness. I can see a lot of country and wildlife and spend quality time with friends and family.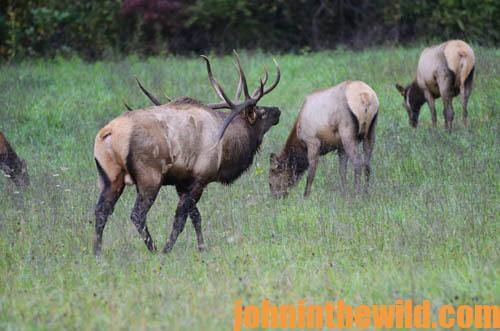 To get John and Denise Phillips' free cookbook, "Miz Denise's Outdoor Cooking: More than 35 Recipes for Elk and Mule Deer," go to http://johninthewild.com/free-books. You also can learn about John's other available elk books at http://johninthewild.com/books.