Editor's Note: Mark Land of Cartersville, Georgia, worked for Muzzy Broadheads (https://www.feradyne.com/muzzy-broadheads/) for 20 years. He's been bowhunting since 1977 and has been big-game guiding for 15 years. "Georgia is where I call home, but sometimes I like to walk the Florida beaches and also guide for Fulldraw Outfitters (https://www.colorado.com/hunting/fulldraw-outfitters) in Augilar, Colorado. I hunt at high altitudes (about 7,000 feet or higher) in the Colorado Mountains, and how we hunt is somewhat different from what flatlanders in the East know." To learn more about Mark, visit his Facebook page at https://www.facebook.com/people/Mark-Land/100003101287281.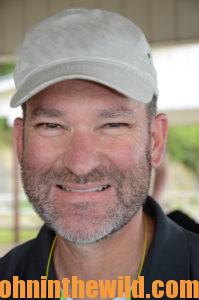 To hunt elk from the ground (spot-and-stalk), the hunter has to be in very-good shape. Throughout the year, I try to eat healthy and maintain a good exercise regimen, so that I can do my guiding job effectively. One of the areas that gets worn out the most during an elk hunt is the knees. Bicycle riding is one of the best ways you can build your knees' endurance. Staying physically active before hunting at high altitudes to prevent getting altitude sickness is very important too. Cardio exercises, running and hiking are activities that you can engage in to prepare for a mountain hunt. Personally, I don't usually have a problem with altitude sickness, as long as I'm not hunting at 7,000 feet or more. But, I'm also out in the mountains every month of the year. The better physical condition a hunter is in before the hunt, the more likely he/she is to take a bull elk.
Of course, not every hunter will be in the same shape. To solve this problem at Fulldraw Outfitters, we design different hunts based on the various terrain that's available in the Colorado High Country and Eastern Plains. First, the customer has to complete a questionnaire, letting us know what type of physical condition he or she is in, and what type of hunt he wants to have. We also learn how proficient he is with either a rifle or a bow. For instance, if we have a hunter who's overweight and may have a heart condition, we can put him in an area to minimize the amount of walking he'll have to do. The best time for those folks to hunt is in the hot months when the elk are very warm and need water. We have quite a few water tanks set-up with ground blinds, so the hunter can sit in one of them and wait for an elk to show-up. This type of hunting is very productive, especially during bow season. In many places where we hunt, we can drive the hunter right up to the blind in a truck. Then he simply gets out of the truck and moves into the blind, insuring there's very little chance that the elk will see or smell him. We also take hunters up to the green fields where we have irrigation systems set-up to keep crops growing, even in severe droughts. However, I know there's a certain breed of hunters who dream of climbing high into the mountains, spotting an elk and going after it. So, the most-important thing that makes a successful elk hunt is being honest with your guide about your physical condition, and how hard you want to push yourself to try and take an elk. An elk hunt should be a fun adventure, not an endurance test.
Over time, I've had plenty of hunters who have been drained physically while hunting in the mountains. Since elk have long legs and a long stride, keeping up with them can be very difficult. At that point, I ask my hunter if he wants to continue to hunt at elevation, or if he'd like to hunt in the river bottoms, over water holes or in the green fields where he won't have endure so-much physical stress. After all, our goal is for each hunter to have a satisfying hunt.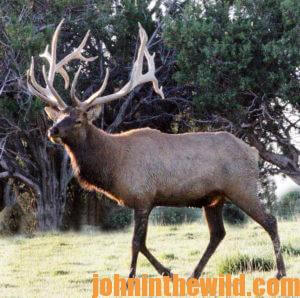 One of the main reasons that hunters don't take elk is their inability to get close enough to take a shot. Either the hunter can't move fast enough to get in front of the herd, or he has difficulty navigating the terrain, which keeps him from reaching the spot where he needs to be. Another reason that hunters don't harvest their bulls is that they're not prepared to take shots when the shots present themselves. For instance, if we're hunting from the ground using the spot-and-stalk method, we may have to walk quickly and/or run to get to the place that we need to be in for the hunter to take the shot. Oftentimes, the hunter may be winded or somewhat out of breath when the elk's in the right position for the hunter to take the shot. To prepare for a shot like this, we suggest that the hunter run a few laps, get himself tired and winded, and then quickly shoot his bow or rifle at a target. The more times the hunter practices these types of shots, the easier this shot will be, if the elk presents himself for the hunter to take it. A savvy hunter will practice almost any shot that he may be expected to make before he goes on an elk hunt.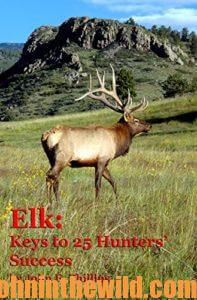 To learn more about hunting elk successfully, check out John E. Phillips' book, "Elk: Keys to 25 Hunters' Success," available in Kindle and print versions at https://amzn.to/2IDszQk or copy and paste this click into your browser.
Tomorrow: What about Horseback Hunts for Elk and How Eastern Elk Hunters Can Survive with Mark Land