Editor's Note: Mark Land of Cartersville, Georgia, worked for Muzzy Broadheads (https://www.feradyne.com/muzzy-broadheads/) for 20 years. He's been bowhunting since 1977 and has been big-game guiding for 15 years. "Georgia is where I call home, but sometimes I like to walk the Florida beaches and also guide for Fulldraw Outfitters (https://www.colorado.com/hunting/fulldraw-outfitters) in Augilar, Colorado. I hunt at high altitudes (about 7,000 feet or higher) in the Colorado Mountains, and how we hunt is somewhat different from what flatlanders in the East know." To learn more about Mark, visit his Facebook page at https://www.facebook.com/people/Mark-Land/100003101287281.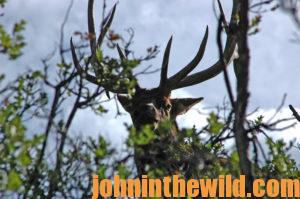 All of our hunters show-up in camp a day before their hunt or either a half a day before their hunt, so that the guides can check their equipment and make sure that they can shoot their bows or rifles as accurately as possible.
If we're hunting bugling bulls, the further our hunter can shoot accurately, the better his/her chances of taking a bull.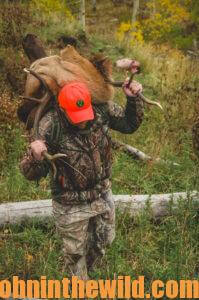 We don't want our hunters taking unethical shots at elk, and we can tell how far our hunters accurately can shoot consistently from the time we spend with them at the range. If a bowhunter can shoot out to 60 yards, he should be in good shape to take an elk. If we're hunting over water holes, most of the shots that our hunter will have to make will be at about 20-30 yards. Generally, a guided hunt drastically increases your odds for taking an elk because the guide often knows the land that you'll be hunting, where the elk are most likely to be, and what type of hunt will be the most productive for you. However, most of the information is also applicable if you're planning on a do-it yourself hunt on public land.
To learn more about elk hunting, check out John E. Phillips' book, "H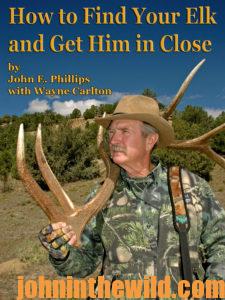 ow to Find Your Elk and Get Him in Close," available in Kindle, print and Audible versions at http://amzn.to/17ENNqK. by copying and pasting click into your browser.