Editor's Note: Regardless of how long you've hunted or how safely you try to hunt, any time you leave the ground to attempt to take a deer, you may fall. Each time you go into a tree, you enter a danger zone. You must take every precaution possible to prevent an accident. Today's tree stands have more safety features than any other tree stands in history. In most instances, a sportsman falls because he has made a mistake. However, even if you take every safety precaution, you still may fall if you ever let your guard down. This week we're looking at some hunters who have spent much of their time in tree stands and hunted as safely as any hunters in the nation. Yet, tree stand accidents did happen to these outdoor people.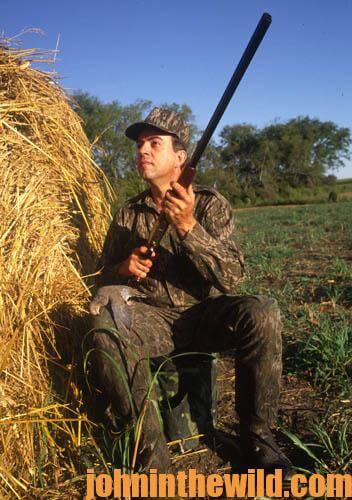 Tony Rosetti of West Point, Mississippi, a member of the award-winning 1972 Olympic Skeet Shooting Team, has hunted whitetails for more than 50 years and has hunted from a tree stand since the first ones came to the market. Rosetti always hunted from a stand with extreme caution. However, he fell from a permanent stand.
"Each season I always checked my climbing tree stand to make sure I've tightened all the bolts and left the stand in good repair," Rosetti recalled. "If I hunted from a permanent tree stand, I always checked the stand to make sure that the wood hadn't rotted, and the tree hadn't pulled out the nails used to attach the ladder into the wood. I realized that as a tree grew, the tree would suck the nails through the lumber that you'd used to build the ladder to your permanent tree stand, making that ladder unsafe. I took every safety precaution I could when hunting from a tree stand. But sometimes, like other hunters, I'd get a little lax and take safety for granted.
"One Sunday morning, I'd planned to go bowhunting for a few hours before church. Since I didn't plan to hunt long, I decided to hunt from a permanent tree stand, rather than taking my climbing stand into the woods. Because I'd hunted this stand many times before and helped build it, I felt it was safe. The tree that the stand hung in had two trunks that came up from the ground. We had nailed marine-grade 2X4s between the trunks to create the ladder going up to the stand that was about 15 feet off the ground. I arrived at the stand about 20 minutes before daylight and went up the ladder in the dark. When I got to the last 2X4 and pulled on it to step into the stand, the board came loose from the tree. As I fell, I pushed away from the tree with my feet, hoping that when I landed I'd hit feet first and not land on my back or my head. I couldn't see the ground in the dark, so I couldn't prepare for the landing. I hit the ground with most of my weight on my left leg, and the large bone between the knee and the ankle snapped and protruded out of the skin.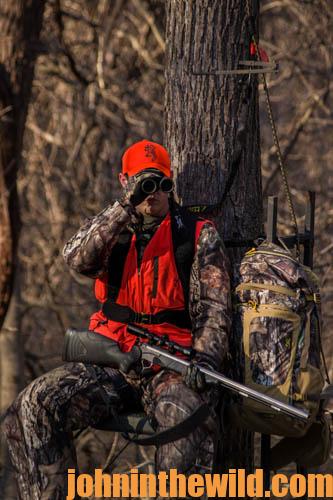 "When I hit the ground, I knew I'd broken my leg. I realized I had to crawl back to my car about 300-yards away to get help on my cell phone. But after I'd only gone about 50 yards, the pain became so intense that I knew I couldn't move any more. I'd left my car on the trail that I'd gone down to hunt. I felt sure that sooner or later someone would see my car and start looking for me. I realized that I would just have to wait on help to come, and I couldn't do anything to help myself. I got to a rut in an old logging road and tried to make myself as comfortable as possible for what I knew would be a long wait. Then at about 6:00 p.m., 12 hours after I fell, Chris Todd, his wife and their child drove through the property to look for poachers and found me. They called an ambulance."
Once the ambulance arrived, it couldn't get close enough for the attendants to carry Rosetti out. They stabilized his leg and the rest of his body, brought a jeep back into the woods, loaded him up and took him to the ambulance. When Rosetti arrived at the hospital, the doctors set his leg. But after six or seven weeks of recovery, the leg was still swollen and painful. So, Rosetti went to another doctor to make sure that the first one had set the leg properly. After he x-rayed and examined the leg, he explained that the doctor had followed the correct medical procedure. Then, he called a specialist in another town and asked him to see Rosetti on the following day.
"Once Dr. Cole of the University of Mississippi's Medical School looked at the leg, he agreed that the doctor had done everything properly," Rosetti explained. "However, he wanted to go in and reset one of the bones to keep the leg from being shorter than the other leg when it healed. When Dr. Cole operated, he saw that infection had set-up in the leg and knew for me to have the speediest recovery, he should amputate the leg halfway between the knee and the ankle. Apparently dirt and bird manure had gotten into the bone when I tried to crawl out of the woods. I probably hurt myself more by trying to crawl out of the woods than I would have if I'd stayed where I fell."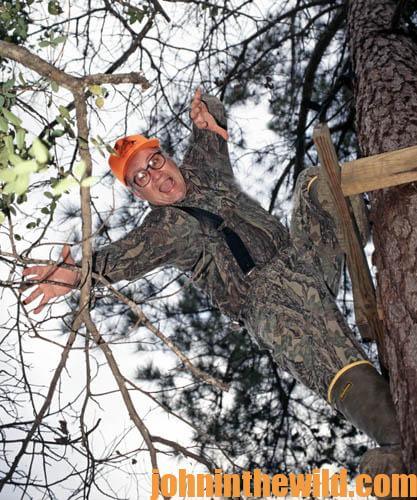 Rosetti says in retrospect, here's what he learned. He:
* should have used the climbing stand that he knew was safe, instead of the permanent wooden stand;
* should have checked all the permanent tree stands on the property for safety before deer season started;
* never would hunt from permanent tree stands again and only would hunt from climbing stands; and
* always assumed that an accident could happen and do everything he could to prevent it.
To learn more about hunting deer with John E. Phillips' Amazon Kindle eBooks, print books and Audible books (the latest Audible is "How to Hunt Deer Like a Pro") and Nook books, click here at  http://johninthewild.com/books/#deer. You can type in the name of the book and download it to your Kindle, and/or download a Kindle app for your iPad, SmartPhone or computer. For a free download on how to make jerky from venison to provide a protein-rich snack, choose "How to Prepare Venison Jerky: The Ultimate Snack Food" at johninthewild.com/free-books.
Tomorrow: Learning about Climbing Problems While Hunting Deer
EXPLORE MORE: you'll love these stories from John too