Editor's Note: Deer are like people. When they're hungry, they want the most food in the quickest time. By fertilizing fruit and nut trees, you can provide a smorgasbord of delectable food for hungry deer that generally will eat a variety of more than 300+ foods. You'll have deer standing in line to feed at your fertilized sites.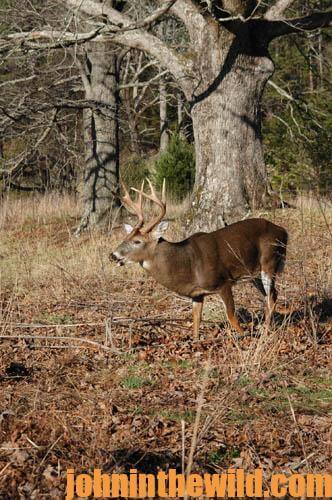 Although Dr. Keith Causey, now retired deer researcher at Auburn University, has no scientific research to document that a fertilized tree actually draws deer to it more readily than a non-fertilized tree does, he, like other hunters, has observed that more deer feed under the fertilized fruit and nut trees. Causey explains that, "There seems to be three conclusions as to why this happens. A fertilized nut tree will produce more nuts and bigger nuts than a non-fertilized tree. Therefore, when the deer come in to feed under a fertilized tree, they can eat more food faster than under a tree with smaller and fewer nuts. Another theory is that the nuts of a fertilized tree are sweeter to the deer's taste than unfertilized nuts. And, the third theory is that since the fertilized tree tends to produce the more-nutritious nuts, and we know that deer tend to select the most-nutritious plants as their preferred foods, then deer may come to the fertilized tree because it has more-nutritious food."
When fertilizing nut or fruit trees to attract deer, you can use an ATV spreader to put out the fertilizer. The fertilizer then can reach the root system before the nuts begin to form. The next hunting season, the more-nutritious nuts on the fertilized trees should bring in more deer than other nut trees in the region. Also, you can fertilize wild apple trees, plum trees, pear trees, persimmon trees, pecan trees and beech trees. Anytime you can increase the nutritional level of a plant or a tree by adding fertilizer, you make that plant or tree more desirable to deer. You can bait deer with these naturally-occurring plants and trees and create a secret honeyhole.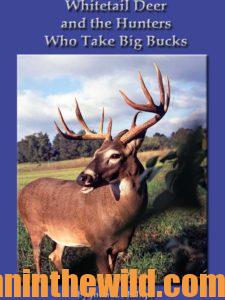 To learn more about hunting deer on this land, go to John E. Phillips's book, "Whitetail Deer and the Hunters Who Take Big Bucks" at https://www.amazon.com/Whitetail-Deer-Hunters-Take-Bucks-ebook/dp/B01KU0O1KY, available in Kindle and print versions.
To receive your free book on "How to Make Venison Jerky," go to https://www.emailmeform.com/builder/form/Ece3UZVcOo52cKPJcL.
Tomorrow: What Are the Best Places to Fertilize to Legally Bait for Deer
EXPLORE MORE: you'll love these stories from John too