John's Note: When you're looking at versatility in bowhunting, game calling and wildlife videography, Harrison, Arkansas, resident Phillip Vanderpool has done it all. With four decades of hunting experience, Vanderpool is the complete hunting/videography package. After hunting turkeys since childhood with a shotgun, Phillip decided to try the ultimate challenge – bowhunting the wild turkey – and he's been wildly successful, even videoing some of those hunts.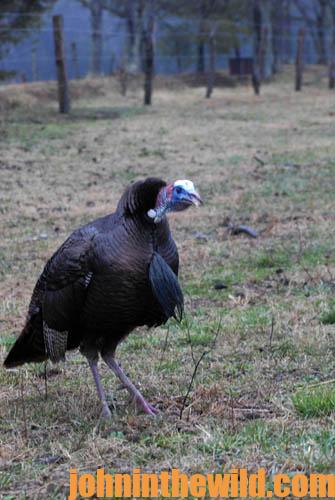 Festus punished me before he taught me. He was a public-land gobbler that I hunted on and off for many days during the season. Festus was another one of those very-difficult-to-take birds that had been schooled on public-land hunters. In Arkansas where I live, we have an abundance of public land to hunt. This ole bird had learned that he could gobble in the morning, and if he heard hens calling to him, he'd fly down from his roost and walk to within 80 to 100 yards of where he'd heard the hens calling. Then he'd stop, gobble, strut and wait on the hens to come to him. Now if the hens didn't show-up when Festus thought they should, he'd quit gobbling and walk back in the direction from where he'd come. Festus would do everything you'd want a turkey gobbler to do – except come within gun range.
I hunted ole Festus several times within a 2-week period, and he was driving me nuts. Finally, I decided that I was making the same mistake that every other turkey hunter had made who tried to take Festus. I also realized I was hunting Festus at the same time everyone else had hunted him – early in the morning. In Arkansas, we could hunt turkeys all day long. Finally I determined that I wouldn't return to the place where I expected to find Festus until 4:00 pm.
Something I've learned about older public-land gobblers is that they don't like to hear a lot of hens talking. These toms generally prefer quiet, subtle calling to loud, aggressive calling. Too, public-land gobblers aren't in a hurry to get with a hen or get shot. They usually will come in slowly and quietly. So, I didn't call too much or call too loudly when I set-up to call Festus. And, Festus came in slowly and quietly, and I took him.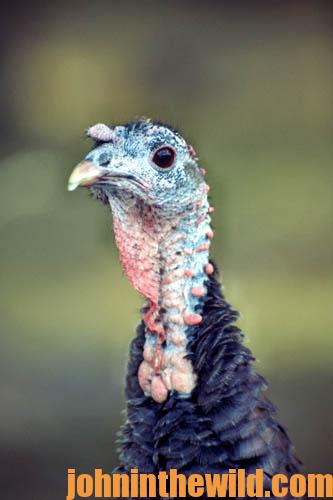 Ole Festus has taught me that:
* if you're going to a gobbler on public grounds, and he gobbles a few times in the morning but doesn't come to your calling, leave that turkey. Go find another turkey to hunt. You already know where that first bird is, and where he's roosting and feeding. Therefore, come back, and hunt him in that same area, either later in the morning or in the afternoon. Often you'll be much-more successful hunting him at another time of day.
* when you're hunting a tough tom on public land, if the state you're hunting in allows all-day hunting, then hunt that tom late in the afternoon.
* if you want the best opportunity to bag a public-land turkey, hunt the last 2 hours of the season, whether the season ends at 12:00 noon or dark. Public-land hunters seldom will hunt those 2 hours, which will make your chances of taking an older gobbler much better during the last hours of the day than the first hours.
* if you're hunting an older public-land gobbler, remember that he's gone to school on hunters, just like hunters go to school on turkeys. A smart tom knows what you're planning to do – probably before you do it. He's just waiting on you to make a mistake, so he can teach you a lesson.
To learn more about turkey hunting, check out John E. Phillips' print, Audible, Kindle and Nook turkey books at http://johninthewild.com/books/#turkey and at www.barnesandnoble.com. You also can download a free Kindle app that enables you to read the book on your iPad, computer or SmartPhone. You can learn more about calling turkeys by going to johninthewild.com/audio-files/ for audio turkey tapes to purchase of Lovett Williams, Rob Keck and Chris Kirby, available for download to your SmartPhone, tablet or computer. For a free copy of John E. Phillips' "The Turkey Gobbler Getter Manual," go to http://johninthewild.com/free-books/ to download.
Next: Turkey Hunting Questions Answered with Phillip Vanderpool