Editor's Note: As a fisherman, you understand the necessity of investing in quality equipment. However, you may question the need to spend additional dollars hiring a crappie guide. But if you want to spend your time on the water catching crappie instead of looking for them, a knowledgeable guide is the best investment you can make. This week, I'll take a look at the advantages of hiring a guide, how to locate a guide for the lake you want to fish, what to expect from your guide, and which questions you need to ask before your crappie-fishing trip begins.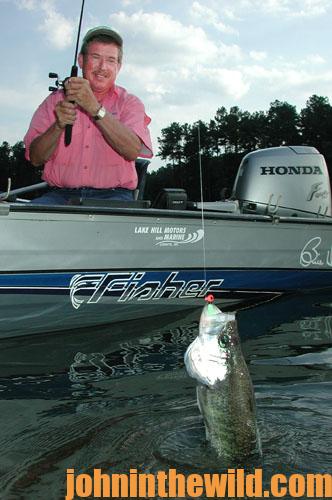 How do you find a reputable crappie guide who can make your fishing trip fun and rewarding? If you don't live near the lake you want to fish, locating a good crappie guide who will put you on fish can be difficult. Probably the most-efficient way to find a knowledgeable and experienced crappie guide on any lake is to call the outdoor writer at the newspaper nearest the lake or writers for state magazines. Outdoor writers at local newspapers and state magazines are charged with the responsibility of knowing the outdoor people in their areas as well as where to find the most up-to-date information on any particular day on any specific lake. Even if the writer isn't certain which guide is best for you, he can give you the names of resource people to help you find the type of guide you prefer.
The next best source of information for locating a crappie guide is to call the chambers of commerce or tourism associations in or near the town where you plan to fish. These organizations should have the names and phone numbers of guides on all the lakes in their regions, since this is part of their job descriptions. Also, call a sporting-goods dealer and/or marina operator in the town nearest the lake, because these stores have avid anglers passing through them every day. Even if they can't list the guides on a particular lake, they should be able to give you phone numbers of someone you can call who will have that information. Or, you can contact the police chief, the sheriff, or the game and fish biologist or warden in the town or county where you plan to fish. Although most of us think of law-enforcement officers as only knowing about crime and criminals, most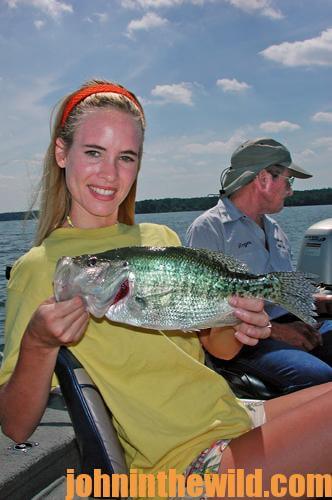 law-enforcement personnel are acquainted with most everyone and everything happening in their areas. Because they must have vast information bases to perform their jobs expertly and be available to serve people, often they will know who the best crappie guide on any lake is. Also, today most lakes have websites listing accommodations on the lakes and the available guides.
To learn much more about crappie fishing, get John E. Phillips' Kindle eBooks and some print books by going to http://johninthewild.com/books/#crappie or to www.barnesandnoble.com.
To receive and download for free "The Crappie Catchers' Cookbook," by John and Denise Phillips, go to http://johninthewild.com/free-books.
Tomorrow: What Standards to Use to Select the Best Crappie Guides
EXPLORE MORE: you'll love these stories from John too