John's Note: If you want to catch more and bigger bass and have more fun doing it, then a tube boat or a belly boat may very well be your answer. Dr. Robert Sheppard of Tuscaloosa, Alabama, is one of the most-serious bass fishermen I ever have met. Whatever he needs to catch bass, Sheppard will buy it, modify it, invent it or figure out a way to borrow it. Bob is also a loner who doesn't enjoy a day on the lake, flying across water at 50 to 75 miles an hour and watching others do the same thing. He likes the quiet waters away from the crowds where he won't see another angler and generally catches more and bigger bass.
Dr. Sheppard has developed a technique for farm pond bass that has produced several 10-pounders for his trophy wall. 
"The only time I use a belly boat in a farm pond is when I'm trying to catch a really-big bass," Sheppard explains. "Generally I will know there is already a really-big bass in the water I'm fishing because I've seen it on the bottom or already have tried and failed to catch it using another tactic."
Sheppard prepares for his fishing trips weeks before the day he plans to fish to better his chances of catching a large bass. "I begin preparations by going to a local bait shop a few weeks before I fish and asking them to save the largest shiner minnows they receive each week when they get a delivery," Sheppard explains. "Once I've collected six to eight really-big shiners, which will range from 1/2- to 3/4-pound, I'm ready to fish. I'll put the shiners in a livewell bucket and take them to the farm pond the night before I plan to fish and let the bucket float out on the water all night. This way, my bait become get accustomed to the water and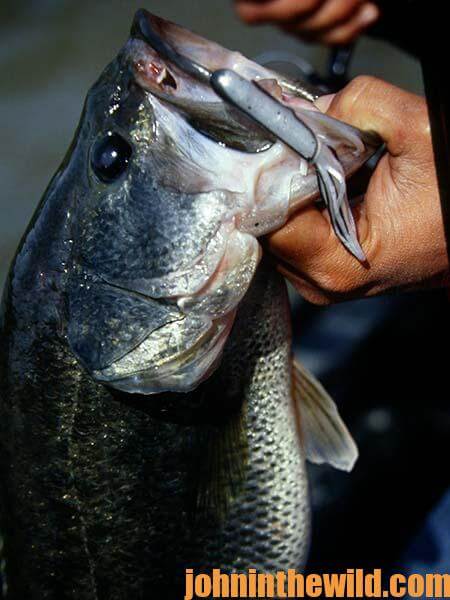 temperature and will be much more active the next day when I plan to use them than they will have been if I don't float them on the water overnight."
The following morning at daylight, Sheppard will go onto the pond in his tube boat. Sheppard prefers to use a tube boat when fishing a small pond, since this type of boat allows him to ease almost noiselessly down into the water without spooking the fish in the pond.
For more information about belly and tube boats, go to http://www.basspro.com.
To learn more about bass fishing, get John E. Phillips' Kindle eBooks and some print books, "How to Bass Fish Like a Pro," "How to Win a Bass Tournament," "Catch the Most and Biggest Bass in Any Lake: 18 Pro Fishermen's Best Tactics, "How to Become A Tournament Bass Fisherman," "Click here to get these books."
Share this page with a friend!
About the Author 
John Phillips, winner of the 2012 Homer Circle Fishing Award for outstanding fishing writer by the American Sportfishing Association (ASA) and the Professional Outdoor Media Association (POMA), the 2008 Crossbow Communicator of the year and the 2007 Legendary Communicator chosen for induction into the National Fresh Water Hall of Fame, is a freelance writer (over 6,000 magazine articles for about 100 magazines and several thousand newspaper columns published), magazine editor, photographer for print media as well as industry catalogues (over 25,000 photos published), lecturer, outdoor consultant, marketing consultant, book author and daily internet content provider with an overview of the outdoors.
Click here for more information and a list of all the books available from John E. Phillips.