Editor's Note: The spring flood threat all over the U.S. continues to rise – particularly in the East and the Midwest with their still-growing snow packs. The National Weather service predicts at least a 50% chance of flooding throughout May due to the Midwest and mountains in the West having their snowiest February on record. One of the problems, according to the NWS is the wet summer and fall of 2018, plus the wettest winter (December-February) in records kept since 1895. So, John in the Wild (JITW) knew you needed to learn to fish for crappie under flood-water conditions. Here's a link to a map giving more information: https://weather.com/safety/floods/news/2019-03-08-major-spring-flood-threat-midwest-new-england-march-update. JITW interviewed nationally known tournament crappie fisherman and guide Jonathan Phillips of Wetumpka, Alabama.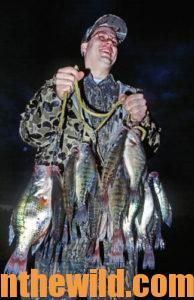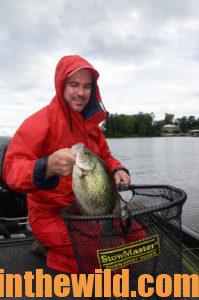 Many people believe and I do also that when flood waters come in the spring the crappie move with the flood waters into newly-inundated areas. One of the problems with floods in the spring is that the crappie may lay their eggs in a flooded cornfield. When the water goes down, those eggs may not hatch. The other reason that crappie tend to go shallow in flood-water conditions is that they're trying to get out of the current. Generally, the shallower the water, the less effect the current has in those shallow-water areas.
One of my favorite places to look for and catch crappie when flood water hits is the mouths of openings – creeks, branches, sloughs or bays. When flood waters come across the mouth of an opening, an eddy is created. Often that's where the crappie will hold. Floods can happen at any time of the year – not only the spring and fall. So, one of my most-dependable places to catch crappie in flood water is in the mouths of openings on the main river channel.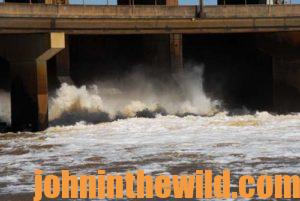 For more information, contact Jonathan Phillips at 334-391-9735 or jphillips10482@yahoo.com, or go to his Facebook page at https://www.facebook.com/Team-Phillips-Guide-Service-935028296557829.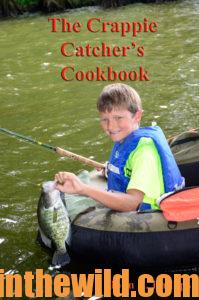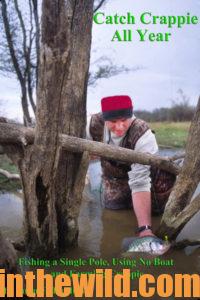 For more tips and information on catching crappie, check out John E. Phillips' Kindle and print book, "Catch Crappie All Year: Fishing a Single Pole, Using No Boat and Farming Crappie" (https://www.amazon.com/Catch-Crappie-All-Year-Fishing-ebook/dp/B00VO0DZTI), or, go to https://www.audible.com/pd/B07NZYMV88/?source_code=AUDFPWS0223189MWT-BK-ACX0-143494&ref=acx_bty_BK_ACX0_143494_rh_us. Or for Audible, go to http://www.amazon.com/John-E.-Phillips/e/B001HP7K6O to see all of John's books. To receive and download for free "The Crappie Catchers' Cookbook," by John and Denise Phillips, go to https://www.dropbox.com/sh/1tvp5nmxp8jycjf/AAAiOTM6vHolzGV44kO2oEnKa?dl=0.
Tomorrow: Gather Crappie Knowledge with Jonathan Phillips