John's Note: Denny Brauer (www.brauerbass.com) of Del Rio, Texas, now retired who remains one of the nation's top professional bass fishermen, says if he can fish with only one lure, he'll pick the jig in the winter.
"Depending on the type of skirt, trailer, tube or head combination that you use with the jig, you can make the jig fit almost any fishing condition," Brauer states.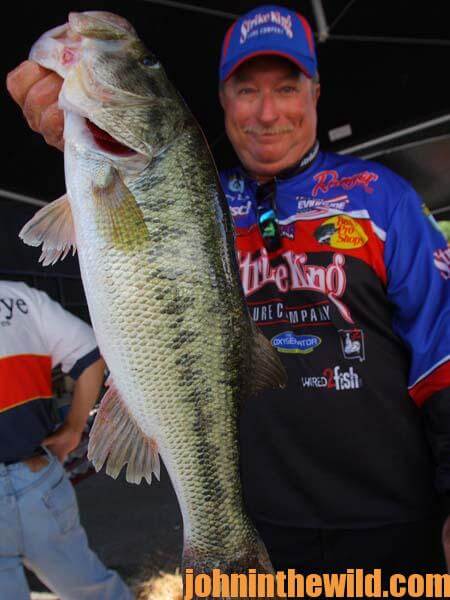 "Your jig can resemble baitfish, crawfish, or creatures the bass have never seen but believe will be good to eat. I don't know of any inappropriate way to fish a jig. You can swim the jig just above the surface, fish it on the bottom, swim it through the mid-story of the water, punch it through grass and drop it in the middle of a bush. You also can fish little jigs in deep clear lakes and big bulky jigs in heavily-stained lakes.
"I like to fish for bass in January and February because I can catch big bass and see no one else fishing. The tactics I use on the lower half of my home water, the Lake of the Ozarks, also will be effective on most midwestern highland reservoirs with steep, rocky banks and not much offshore structure. I'll be fishing ends of bluffs, pea gravel, chunk rock, boat houses with brush under them, rock slides on bluffs and channel swings in major creeks. I'll slowly fish a 1/2-ounce Strike King (www.strikeking.com) Premier Elite Pro-Model jig with a 3X chunk trailer behind it in chameleon crawfish on 12- to 14-pound-test line by crawling it along the bottom and dragging it over the rocks to catch some of the biggest bass of the year.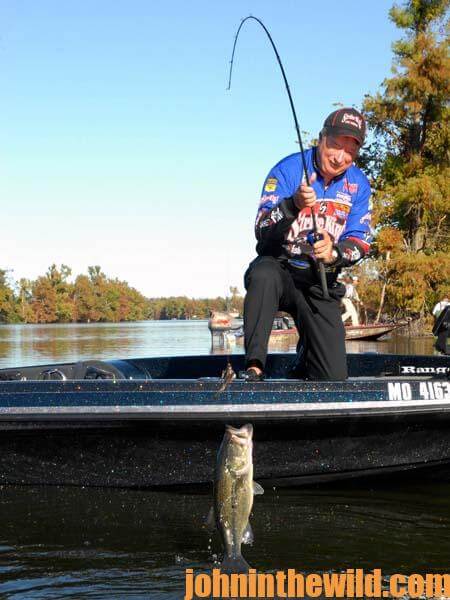 "When warming fronts come through, the ends of bluffs, the main channel points and even the secondary points in coves will produce big bass, particularly when you fish a suspended jerkbait like the KVD Wild Shiner in the shad pattern on 10-pound-test line. I like the chrome with blue-black on a bright, sunny day and the clown color after rain in run-off water. After severe weather in the winter, you only may get six bites a day, but they'll be big bass. After a week of stable weather, you can catch 30 to 35 bass on the Lake of the Ozarks or other midwestern highland reservoirs. The largemouths may weigh 3- to 6-pounds each, with spotted bass weighing 2-1/2- to 4 pounds. I've caught several bass over 8 pounds and one 9-pound-plus bass in the winter."
To learn more about bass fishing, get John E. Phillips' Kindle eBooks and some print books, "How to Bass Fish Like a Pro," "How to Win a Bass Tournament," "Catch the Most and Biggest Bass in Any Lake: 18 Pro Fishermen's Best Tactics, "Hot Weather Bass Tactics" and "How to Become A Tournament Bass Fisherman." Click here to get these books.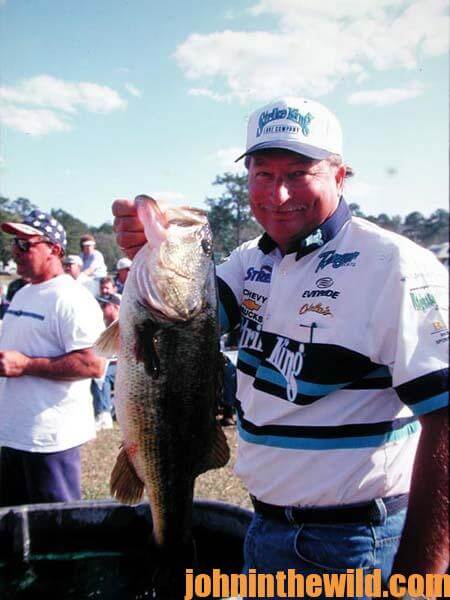 About the Author
John Phillips, winner of the 2012 Homer Circle Fishing Award for outstanding fishing writer by the American Sportfishing Association (ASA) and the Professional Outdoor Media Association (POMA), the 2008 Crossbow Communicator of the year and the 2007 Legendary Communicator chosen for induction into the National Fresh Water Hall of Fame, is a freelance writer (over 6,000 magazine articles for about 100 magazines and several thousand newspaper columns published), magazine editor, photographer for print media as well as industry catalogues (over 25,000 photos published), lecturer, outdoor consultant, marketing consultant, book author and daily internet content provider with an overview of the outdoors.