John's Note: The most-overlooked bream in America today are those living in beaver ponds. Often bodies of water are created when beavers build dams and stop the water flow from a drainage or flooded areas. Most fishermen don't realize these ponds are there. And, the ones who do know are afraid to fish for bream in those places. Some of these fish will be stunted in their growth, while others will be whoppers. The world's record bream as recognized by the International Game & Fish Association and the Freshwater Fishing Hall of Fame is a 5-pound, 7-ounce redear sunfish caught by Amos M. Gay on November 6, 1998, in the Diversion Canal in South Carolina. There are two records pending – a 5-pound, 8.8-ounce caught in May, 2011, from Lake Havasu in Arizona and a 5-pound, 12.8-ounce redear caught in February, 2014, also at Lake Havasu, Arizona. Native to eastern North America, today bream are found all across the U.S., inhabiting ponds, lakes and other bodies of quiet, shallow water with vegetation and fallen limbs and logs. Bream have been introduced successfully too in Europe, South Africa, Zimbabwe, Asia and South America, but are considered trash fish in Japan and Germany. Even more exciting is the fact that bream will bite year-round, always fighting hard.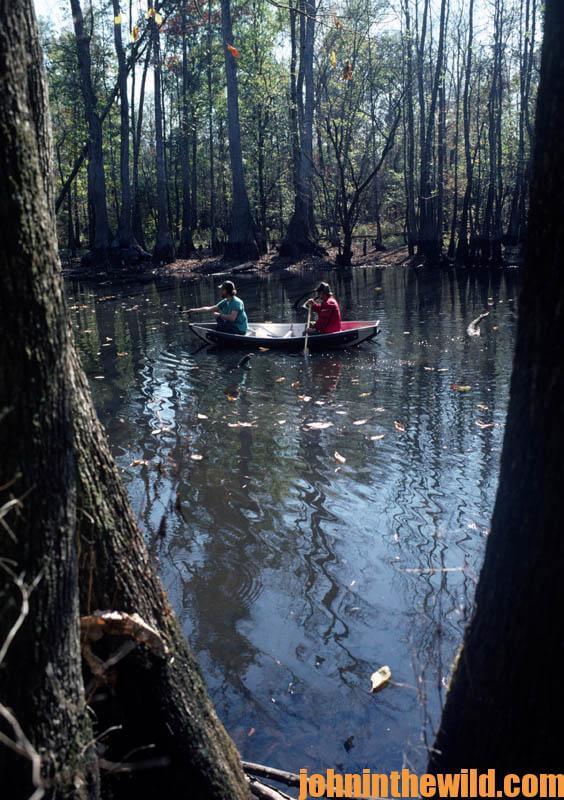 Besides pole fishing for backwater bream, fly fishing is also a lot of fun and is an excellent way to capture these dark water titans. Hungry bream are usually watching the sky for insects that fall like manna from heaven. But you must remember that fly fishing a beaver pond is not like fly fishing a river or lake. There are generally plenty of overhanging trees behind as well as in front of the spot where you plan to light your bug. Roll casting, side arming and sling shotting techniques will pay off better than the long, graceful casts that trout fishermen make. However, once the bug hits the water, very little action is necessary. Bream often will strike a popping bug or a dry fly as soon as it lights. But if they do not, just twitch the end of your rod slightly, so that the bug quivers. If you ever have watched a bug fall in the water, you know there is definite pause from the time it gets wet until it starts trying to get away. After that pause, an insect usually shakes itself or quivers before it starts to move. A bream knows all this too. When a bream sees that artificial bug quiver, the fish knows it had better eat the bug if it's going to before the bug flies away or some other bream decides a juicy bug lunch is just what it wants. Short, slow twitches as the bug swims back to you will produce – but not as much as the initial action you give your bait. Wet flies, nymphs and small streamers will catch bream too while fly fishing.
To learn more about fishing, get John E. Phillips' eBooks and print books at www.barnesandnoble.com and www.amazon.com/author/johnephillips.
Tomorrow: Fishing Beaver Ponds for Bream with Light Line and Small Baits