John's Note: Nationally-known deer seminar speaker and avid deer hunter, Ronnie Groom of Panama City, Florida, has faced this problem of how to get a buck within range often in the areas he hunts. He uses these tactics, which work well for bowhunters or gun hunters, to funnel deer into their stand sites.
If you know where most outdoorsmen hunt most of the time, then you can concentrate deer into smaller areas. If hunters mainly are hunting in the big woods that run to the edges of a thicket, most of the deer will concentrate along the edges of the thickets, knowing they can dart into heavy cover if they spot or smell a hunter. Or, they will concentrate in thickets, realizing that many bowhunters won't go in the thick cover to find a deer. But Groom will move into thick areas where the deer are the most concentrated and then decide how best to bag them.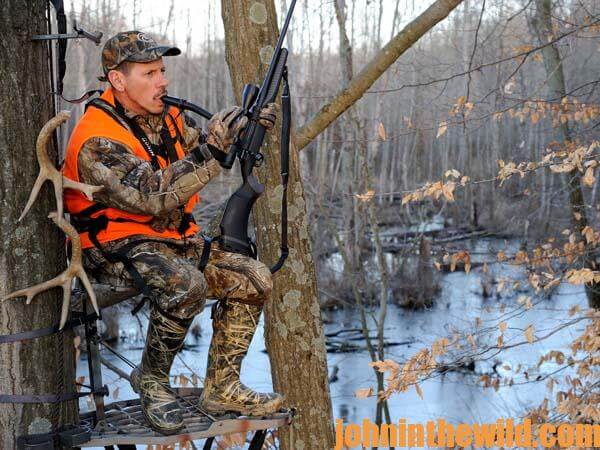 "If there's a 4-year-old clear-cut with head-high bushes in it, and I know that's where the deer are concentrating, then I go into that thicket and attempt to take the deer," Groom says. "Usually there will be at least one tree or one high point in a thicket where I can set-up a stand. Most bowhunters will avoid this region because they can't see to shoot. But of course, that's the reason the deer are in this thick cover.
"I'll move into the cover before the season begins with a pair of pruning shears and hedge clippers. After deciding where I will set-up my tree stand, I'll cut small trails like spokes leading away from that tree stand for about 30 yards. My trails may only be 3 – 4 feet wide, but that is all the space I need to see and take a deer. When the hunting pressure builds, I move into that thick cover and set-up where I can see down my shooting lanes.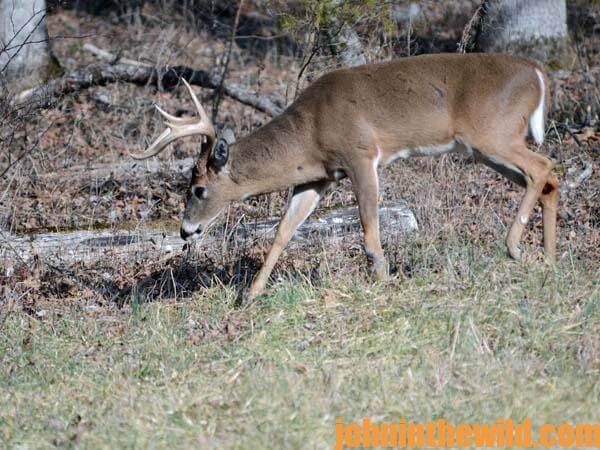 "I assume that most bowhunters are intelligent people, and if they find a trail leading into thick cover, they will follow it. For this reason, I don't cut a trail into my stand, and I don't go to my stand from the same direction every time I hunt it. As a matter of fact, I may have a stand in cover so thick that I may have to crawl to it – which makes the stand more effective. If the hunters can't find my stand, which is in the thick cover that the other hunters around me are forcing deer into, then I have the perfect place to bag a buck. Most of the time, I will take bigger deer in the thicker cover later in the season when the hunting pressure is high."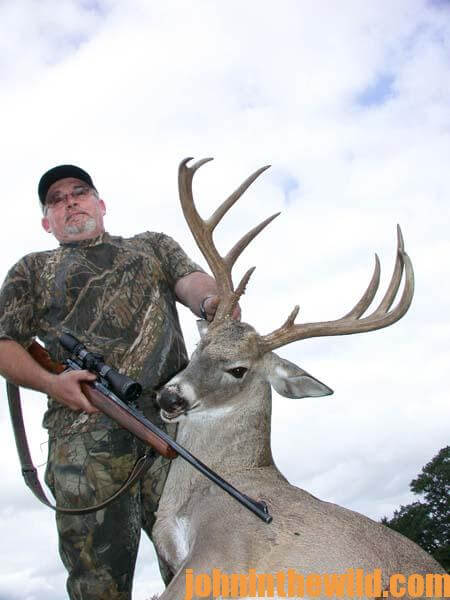 Unless a bowman can make a deer walk within bow range, he may see many whitetails but bag few. Groom has perfected his whitetail bowhunting, primarily hunting Florida, Georgia and Alabama – all heavily populated with deer and each having liberal bag limits – especially for does. Because Groom has the opportunity to bowhunt from October 15 until the end of January (or mid-February in some sections of south Alabama) each year, he can observe and bag more deer than the average bowhunter. Groom has the opportunity to study and test his theories against deer regularly. To be effective, he's had to learn how to put deer within bow range using many different tactics, which will work for you too.
To get John E. Phillips' Kindle eBooks and print books on hunting deer, "How to Hunt and Take Big Buck Deer on Small Properties," "How to Hunt Deer Up Close: With Bows, Rifles, Muzzleloaders and Crossbows," "PhD Whitetails: How to Hunt and Take the Smartest Deer on Any Property," "How to Take Monster Bucks," "How to Hunt Deer Like a Pro," and "Bowhunting Deer: Mossy Oak Pros Know Bucks and Bows," or to prepare venison, "Deer & Fixings," click here.
For information on making jerky from your deer to provide a protein-rich snack, you can download a free book from http://johninthewild.com/free-books.
EXPLORE MORE: you'll love these stories from John too