Editor's Note: Gary West from Gallatin, Tennessee, returns to Bent Creek Lodge (http://www.bentcreeklodge.com/) in Jachin, Alabama, to hunt turkeys every spring. "I've been hunting here for 24 or 25 years," West says.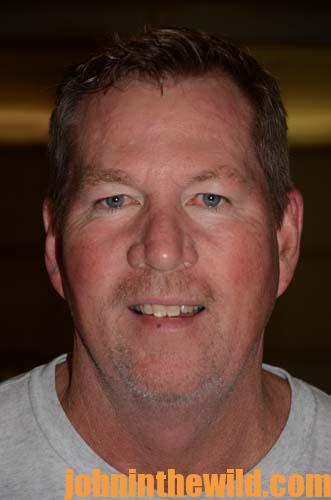 On one hunt, when my guide and I got out of the truck and walked down a road, he spotted a gobbler track. As we both squatted down and studied the track, my guide announced, "That's a fresh gobbler track – probably made this morning or last night. I believe that gobbler is still around here. We should be able to find him." In a few minutes, we heard a turkey gobble in the direction that the tracks were going. Although we didn't harvest that gobbler that morning, we had the opportunity to call to him, work him and almost take him. That was a valuable lesson. Learning where you're most likely to come in contact with a gobbler saves hours of walking, looking, calling and not finding a bird. Being able to read sign and knowing that you're in an place where there's a gobbler also allows you to be more patient, if the gobbler doesn't come in immediately after you call to him. Even though we didn't harvest that bird, we were able to get within 70 yards of the tom and his harem of hens and watch him strut, gobble and put on a show for us. Here's what happened.
* Use Binoculars – On my first hunt at Bent Creek, my guide was Bob Walker. We had hunted all morning long and hadn't had an opportunity to call to a gobbler. I noticed that we'd only go a few yards, and then Walker would stop, bring his binoculars to his eyes and begin to look for turkeys. I couldn't believe how often Walker used his binoculars. At about 11:00 am, the weather and the humidity were hot and moist, but Walker spotted a turkey out in a field. To my surprise, Walker led me into a very-dark and shady thicket – just the opposite of where I would have set-up on the edge of the field.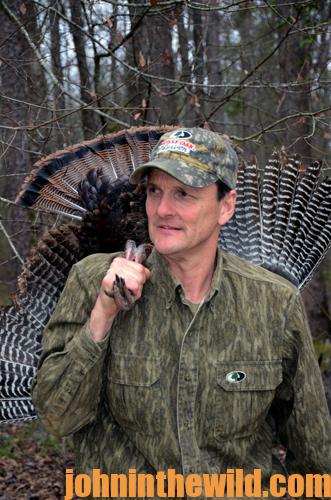 Knowing that turkey was 75-yards away, I wouldn't have screamed at that turkey with my turkey calls, but I would have called fairly loudly. However, Walker called so softly that even though I was sitting right beside him, I barely could hear him call. I watched as that gobbler stuck his head up in the field and cocked his head slightly to hear better. While I watched, the old gobbler left the hens out in the field with him and came toward our thicket to find the hen in that thick cover. After seeing the turkey in the clearing, I never saw that gobbler again until he was 30 yards from me, due to the thickness of cover. When that tom was 20 steps from where I was sitting, I took the shot. I was hooked forever on hunting at Bent Creek and learning new strategies from the guides who worked there. As we rode back to the lodge, I replayed everything in my mind that I had learned that morning. I realized there was so much to learn about turkey hunting, and the quickest way to learn to be an effective turkey hunter in the shortest amount of time was to hunt with great turkey hunters.
* Learn About Turkey Decoys – In 2014, I was hunting with Bob Long, a guide at Bent Creek Lodge. People call him "Little Bob," because Bob Walker, another longtime Bent Creek guide, is taller than Bob Long. Just before daylight, Long stopped the truck that we rode in to the woods and said, "You sit right here. I'm going to slip up to the field in front of us and see if any turkeys are there. Some longbeards have been out in this field. I'm going to take a decoy up there and set it up. Then, I'll come back and get you." When Long came back, he said. "Let's go."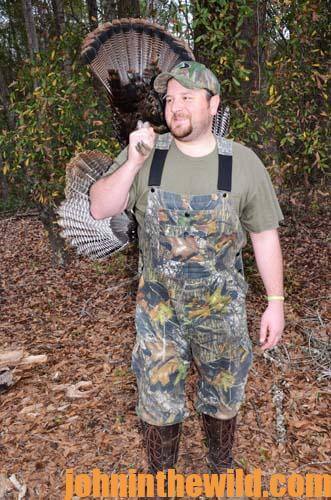 We slipped up to the edge of that field close to where he'd set-up the decoy, and Long started calling softly. As soon as he stopped calling, we saw a young gobbler running as hard as he could run straight for our decoy. He stopped about 10 yards from the decoy and looked over his shoulder in the direction from where he had come. We looked in that direction too and saw two more gobblers running straight for the decoy. Although I was thinking about shooting, Long said, "Let's watch, and see what happens." The turkeys started beating up the decoy – flogging it, pecking it and kicking it. When the action slowed down, and the gobblers separated, I took one of the mature gobblers that had been fighting the decoy.
To learn more about turkey hunting, check out John E. Phillips' print, Audible, Kindle and Nook turkey books at http://johninthewild.com/books/#turkey and at www.barnesandnoble.com. You also can download a free Kindle app that enables you to read the book on your iPad, computer or SmartPhone. You can learn more about calling turkeys by going to johninthewild.com/audio-files/ for audio turkey tapes to purchase of Lovett Williams, Rob Keck and Chris Kirby, available for download to your SmartPhone, tablet or computer. For a free copy of John E. Phillips' "The Turkey Gobbler Getter Manual," go to http://johninthewild.com/free-books/ to download.
Tomorrow: Gary West Has Learned Plenty from Turkey Guides