John's Note: A hand-held Global Positioning System (GPS) receiver can help you bag a buck every season. These navigation devices, introduced to the market some years ago, can put you in position to take the bucks other hunters never see, especially on public lands with intense hunter pressure. 
Since most hunters participate in other outdoor activities, they can use their GPS receivers as navigational devices for most of them.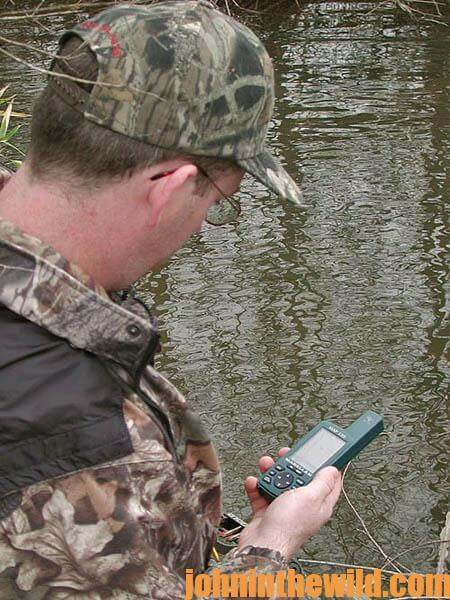 I utilize my GPS not only for hunting but also to find waterfowl hotspots deep in the swamp before daylight. I also have used the receiver to locate and store the sites where coveys of quail live. My GPS also has led me to crappie hot spots during the spring and summer and has enabled me to find drop-offs and ledges where big bass hold throughout the summer months. When I go to the coast, I use my GPS receivers to locate off-shore reefs, sunken ships and even submerged military tanks where snapper and grouper concentrate. When I backpack and hike, I use my GPS to pinpoint trailheads, locate campsites and steer me to the mouths of caves I want to explore. While travelling it is good to have a gps car tracker so you don't get lost.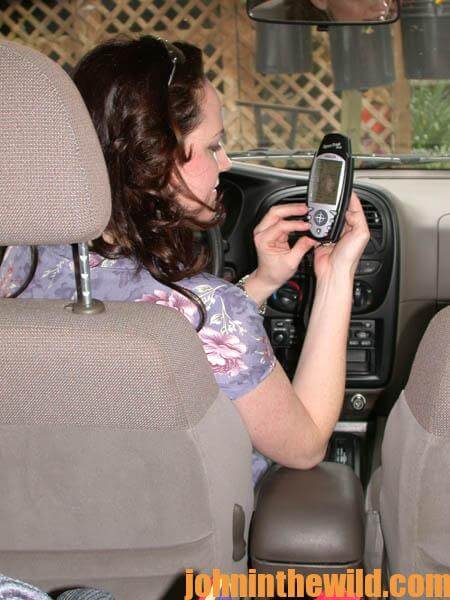 GPS receivers also provide non-sporting advantages. I've found that my children, when using my GPS receivers, remain content for hours during long car trips over summer vacation. With the receiver plugged into the car's cigarette lighter, my children entertain themselves as if with a video game. However, the GPS receiver provides more than entertainment for my children. They learn navigation skills too while they use my receiver.
I honestly can say the new GPS receivers not only have increased my hunting skills but also have enhanced all my outdoor experiences and adventures. Now I can move through the woods and across the water with greater precision and ease. I can hunt without worry of getting lost in dim light or bad-weather conditions. To become a better hunter for deer and find and bag bucks more efficiently, purchase a GPS. I did. The experience has convinced me I've found the best new hunting aid in the last 50 years – the hand-held GPS receiver.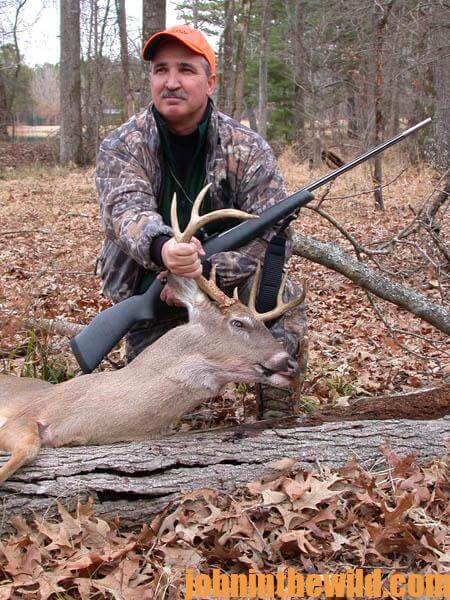 "How to Hunt Deer Up Close: With Bows, Rifles, Muzzleloaders and Crossbows" or "Deer and Fixings" by John E. Phillips. "Click here to get these books."
About the Author
John Phillips, winner of the 2012 Homer Circle Fishing Award for outstanding fishing writer by the American Sportfishing Association (AMA) and the Professional Outdoor Media Association (POMA), the 2008 Crossbow Communicator of the year and the 2007 Legendary Communicator chosen for induction into the National Fresh Water Hall of Fame, is a freelance writer (over 6,000 magazine articles for about 100 magazines and several thousand newspaper columns published), magazine editor, photographer for print media as well as industry catalogues (over 25,000 photos published), lecturer, outdoor consultant, marketing consultant, book author and daily internet content provider with an overview of the outdoors. Click here for more information and a list of all the books available from John E. Phillips.
EXPLORE MORE: you'll love these stories from John too