Editor's Note: Alex Rutledge
(https://www.facebook.com/pg/AmericanRootsOutdoors/about/?ref=page_internal) of Birch Tree, Missouri, a master turkey hunter and one of the nation's top turkey callers, has over 40 years of turkey-hunting experience and teaching about turkeys at seminars. Rutledge knows how to call turkeys, as proved by the many titles he's accumulated competing in turkey-calling contests over the years, including winning national, regional and state contests. Growing up on a farm and hunting turkeys and other game animals all his life, Rutledge has met several tough-to-hunt turkeys that he considers his professors in the sport of turkey hunting.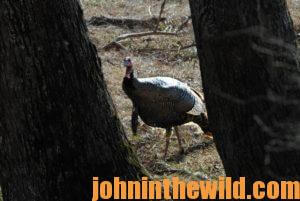 Here's what that Pressured Lake Gobbler PhD (see Day 1) taught me that morning. When you're hunting high-pressured gobblers:
* Don't give up the hunt too quickly.
* Realize that patience is much more critical to your success than when you're hunting turkeys that have experienced very-little hunting pressure.
* Pay attention to everything that's happening around you. If I hadn't counted the number of hens in the flock that morning, I wouldn't have known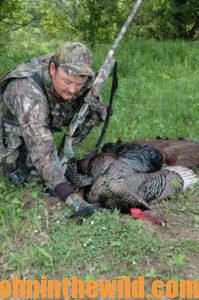 that a hen and the gobbler still were on the ground after the road hunters had spooked three of the hens.
* Don't panic, stay calm, and continue to hunt – even when other hunters spook your turkey, because you may get lucky.
* Watch the direction that the gobbler flies in if he gets spooked. Don't assume he's left the country; he may be nearby.
Although just about everything went wrong that could go wrong on this hunt, I realized that I was in the turkey's classroom. If I'd just pay attention and study the tom and not the other hunters, this PhD gobbler could teach me how to hunt other gobblers in crowded woods.
To learn more about turkey hunting, check out John E. Phillips's book, "PhD Gobblers: How to Hunt the Smartest Turkeys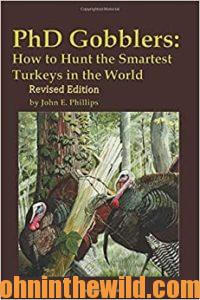 in the World, Revised Edition," for Kindle version at https://amzn.to/37BcHJh and print version at  https://amzn.to/2O5KNgT.
Tomorrow: How to Hunt Turkeys on the Move