John's Note: On August 6-8, 2015, Randy Howell of Springville, Alabama, won the Bassmaster Northern Open on Oneida Lake at Syracuse, New York. At this writing Howell has cashed a check in 6 out of 7, 2015 Bassmaster Elite tournaments. He's 13th in the point standing for Bassmaster Angler-of-the-Year title with one Elite series tournament left to fish. Howell was born and raised near Lake Gaston in North Carolina and moved to Alabama in July, 1998. Night Hawk wanted to know why Howell moved to Alabama and how a southern boy could travel to New York and other states where he's never lived and win bass tournaments there.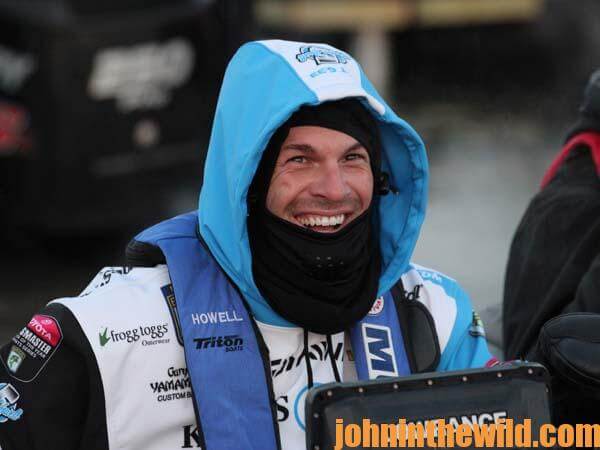 Lake Oneida has been a very special lake for me for the past 8 years. I've finished in the top 10, 4 of those 8 years fishing Lake Oneida, and I've had two top-5 wins. The last time we had a Bass Elite Series tournament on Oneida in 2012, I led the tournament for 3 days. But on the final day, I didn't catch my fifth bass to complete my limit. I weighed in 4 bass that weighed 14 pounds, and Boyd Duckett, a Bassmaster Classic Champion and a native Alabamian, beat me by 6 ounces. That tournament was probably the worst loss I'd ever had, yet in that tournament I learned the most I'd ever learned in bass fishing. The Lord told me to go to a different place on Oneida and fish a different lure, and I refused to go. The next time I felt that the Lord was speaking to me was on Lake Guntersville in 2014, and that time I listened and won the Bassmaster Classic.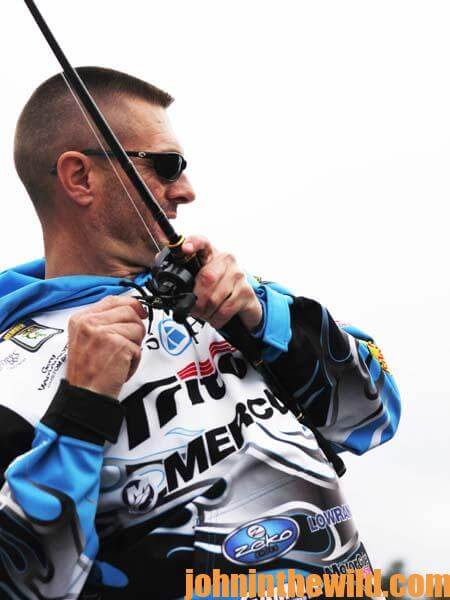 Because of what happened at Oneida in 2012, and what I'd learned at Guntersville, I was anxious to go back this year and try to win it. However, during the first part of the tournament, I didn't think I had a chance to win. My pre-tournament practice was really bad. I did locate three areas that I felt were holding bass, and I kept switching baits and fishing those places at different times of the day. I caught six or seven bass each day, which was enough to win. However, I only won the tournament by 8 ounces.
One of the reasons I think I did well on Lake Oneida is the lake looks and fishes much like a southern lake. The lake is somewhat shallow with a lot of grass and rocks in 5-10 feet of water. There are also numbers of boat docks I can fish, and Oneida homes both smallmouths and largemouths, much like the Tennessee River in north Alabama. Fishing shallow water is one of my favorite styles of fishing. Almost all the bass I caught at Oneida were in 8-10 feet deep water. I caught bass on the Livingston Walking Boss top-water lure, a Gary Yamamoto Senko lure, a shad-shaped worm (drop shotting) and a Bass Pro Shops swimbait as well as the Howeller Dream Master Classic power crankbait that I won the Bassmaster Classic on in 2014, in a different color than the Classic lure.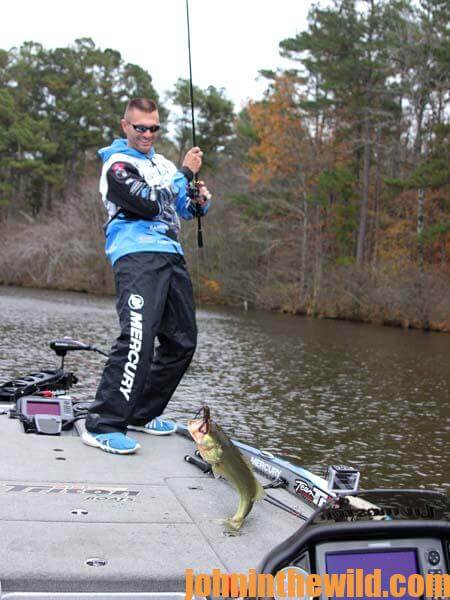 I would catch two or three bass on one of those lures and say to myself, "Randy, you've got these bass figured out." But I'd continue to fish that lure and maybe not get another bite. Then I'd have to change lures. Lake Oneida is what I call a fickle lake, since you can catch bass one day using one lure and fishing one way, and the next day you have to fish another lure in a different water depth and around other types of cover. Every time I've fished Oneida I've never caught a big limit of bass, however I usually catch a limit of five bass just about every day, using various lures and tactics. A local angler whose last name was Kettelkamp was leading the tournament on the last day. He stumbled a little bit, and I had a good day of fishing to win by 8 ounces.
To learn more about bass fishing, get John E. Phillips' Kindle eBooks and some print books, "How to Bass Fish Like a Pro," "How to Win a Bass Tournament," "Catch the Most and Biggest Bass in Any Lake: 18 Pro Fishermen's Best Tactics, "Hot Weather Bass Tactics" and "How to Become A Tournament Bass Fisherman." Click here to get these books.
Next: How to Find Bass When They Move with Randy Howell
EXPLORE MORE: you'll love these stories from John too