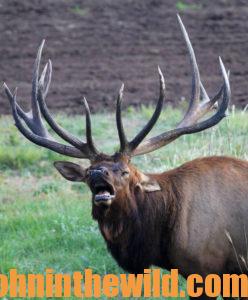 Editor's Note: Donnelle Johnson of Franktown, Colorado, is an elk-hunting fanatic and has been hunting elk since 1998. When she's not hunting and calling in elk for herself, she goes with friends and family members and calls in bulls for them. "I just love to be in the woods hunting, calling and trying to outsmart Colorado bull elk on public lands," Johnson says. "My husband, David Johnson, and I moved to Colorado then. Dave started going elk hunting with his boss in 1991. For the next 5 years, they'd hunt together. In 1997, I went on my first elk hunt with Dave, and we went to the place where Dave's boss always had taken him to hunt elk. I chased cows around, trying to get a shot with my bow, even though I had a tag that would allow me take a bull or a cow. From Dave's experience, we founded our company called Hunt Data (http://www.huntdata.com/)."
My husband Dave and I were working for Exxon in Texas when the massive oil spill occurred in Valdez, Alaska. In 1990, both of us were sent to Valdez to help with the oil-spill cleanup. I'm a CPA (Certified Public Accountant), and I was auditing for Exxon in Texas when the oil spill happened. David had an information-management major and a technology major. So, Dave became an information technology auditor for Exxon in Valdez, and I was an auditor on the financial side of the cleanup.  Both of our college degrees were from Evangel College in Springfield, Missouri, but we didn't date in college. David was recruited by Exxon in 1987, and I was recruited in 1988. Immediately after college, I went on a 3-month mission trip to Africa. When I came back from Africa, before moving to Texas, I called Dave and asked him, "Where would be a good place for me to live when I move to Texas?" So, we both got to know each other while working at Exxon. Dave had wanted to go to Alaska, and the week before we were to be married, his transfer went through. I was sent to Alaska right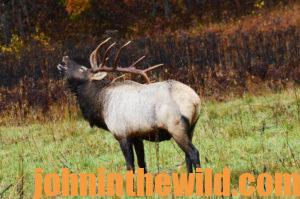 after David to audit the $3 billion that Exxon spent on that cleanup. We were in Alaska from May to September, but instead of returning to Texas, we both took jobs in Colorado.
I'm often asked, "How did you and Dave get involved in elk hunting?" I think we did the same way many people begin the great adventure of elk hunting. Dave's boss, Eric Baumann, invited him to go into the mountains to hunt elk. Although Dave didn't get an elk, his analytical mind began to ask questions like: how and why did people apply for elk tags in specific areas of the state; how and why did people choose certain seasons to hunt elk; which public lands had the highest concentration of elk; and which public lands had the highest success ratio? That was the way Dave's mind worked, because he dealt with numbers and data all day long. Because of his IT background, he wanted to find out what information was available to answer these questions.
Dave researched Colorado's Parks and Wildlife (https://www.facebook.com/ColoradoParksandWildlife/) information to see what he could learn about elk hunting, where he could hunt on public lands, and where his chances were best to successfully take an elk. He also wanted to know how-many preference points a person had to have to hunt the better units with the most elk in them with either a gun, a bow or a blackpowder rifle. In his spare time, he dug through all the records he could locate and entered those records on a spreadsheet to understand exactly what the data meant.
Then when his friends and colleagues looked over his shoulder and saw his spreadsheet, they asked him to send them the information he had gathered to them, and he did. Because of the number of requests he got for his information, he realized that there were a huge number of people who hunted on public lands who struggled with the same questions he'd asked about hunting elk. He also realized that many people didn't know exactly where the public lands in each unit were located, and where the largest concentrations of elk were at different times during elk season. Truly Dave was just trying to gather all this information and put it in a form, so that he could understand where to find a better place for him to hunt.
Dave is very good at building programs and engineering new ideas and concepts. As he was working with this spreadsheet, I would take his information and start testing it in the field. Unless you were a numbers' nut, all this information on Dave's spreadsheet would look like Greek. So, he began to build graphs to explain the numbers. Then hunters could compare different elk units with each other, the amount of public land in each unit and the sites where the most elk were concentrated during each of the elk seasons.
Currently, we have more than 25 years' worth of data that allows the hunter to see which unit and what season hunters have had the most success for taking elk over the last 5 and 10 or more years. From this information, if I'm going to take a week off work to go elk hunting, I know when and where my chances are best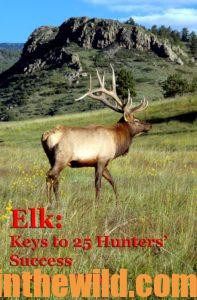 for taking an elk. However, once the hunter has that information, he/she still has to be a hunter, get up before daylight, be conscious of the wind, be willing to hike into the back country and use all the skills required to be successful. But at least the hunter knows he's in the right unit at the correct time of the year where some of the highest concentrations of elk are located. We also offer some information if you draw a goat, a sheep or a moose tag.
To learn more about hunting elk, check out John E. Phillips' book, "Elk: Keys to 25 Hunters' Success," available in Kindle, print, and Audible versions at https://amzn.to/2IDszQk
Tomorrow: How to Increase Your Odds of Finding and Taking Public Land Bull Elk