John's Note: Most beach goers never see the true beauty of the beach because they're asleep. But at first light the beach becomes a spectacle of God's paintbrush as He demonstrates the beauty of a new day in the sky on the beach and in the water. And, that's when the fish bite best.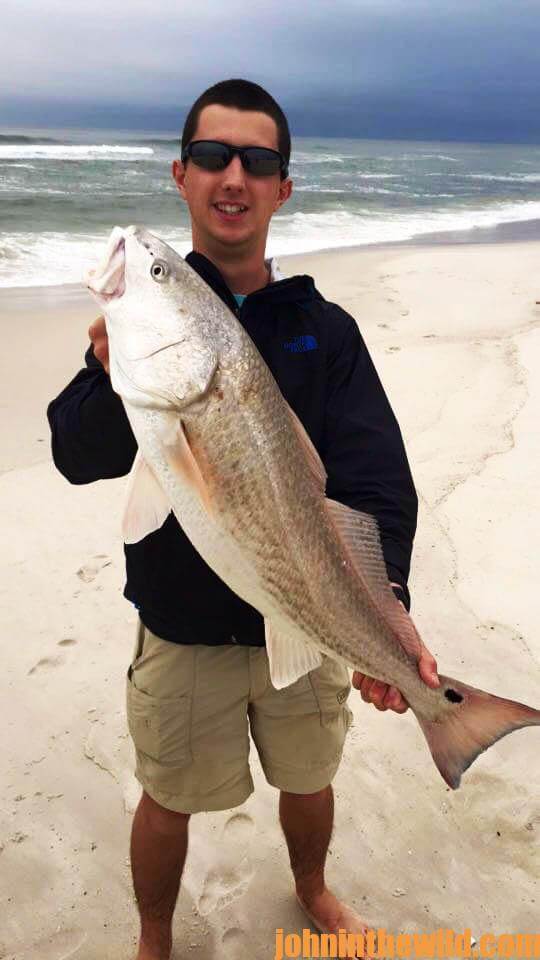 During the first week of September, surf fishing for slot redfish will pick up. A slot red is a redfish that measures from 16-26 inches. You can keep three slot redfish, but you can catch and release as many as you wish. Redfish more than 26-inches long are called bull reds. You can keep one bull red and one slot red per day.
"The bull reds at Alabama's Gulf Coast will come in after the slot reds, and we'll start catching them from the 2nd week of September to the end of May," Dustin Hayes reports. "You can catch the bull reds on the beaches around the Perdido Pass bridge and the jetties at Perdido Pass, at Fort Morgan and inside the bays on the Upper Gulf Coast. As the weather cools down, the bull reds will school often from a 1/2- mile to 2-3 miles offshore. At that time, many people troll for bull reds with Mann's Stretch 25s and big spoons.
"As the weather becomes colder, the bull reds we catch get bigger, and we fish primarily the two-drop pompano rig. "In the winter months, we usually catch more bull reds on our pompano rigs than we do pompano. Some anglers prefer to fish a Carolina rig with 40-60 pound-test fluorocarbon leader with either a No. 3 or a No. 4 circle hook and use live whiting or cut whiting, small live mullet or cut mullet as well as live pinfish as bait. These anglers believe that the bigger baits tend to catch bigger bull reds than the pompano rigs do, however, I've fished Carolina rigs with both live and dead bait before, and we've consistently caught more bull reds on the smaller pompano rigs. I still fish with a 9-foot surf rod and a 4000 size spinning reel, 16-20 pound-test monofilament line or 20-40 pound-test braided line. If the weather's rough, I may fish a heavier line, but on calm days, you even can fish a smaller line. Most of the time I'll use 1-ounce pyramid sinkers, depending on what rod I'm using and the surf conditions."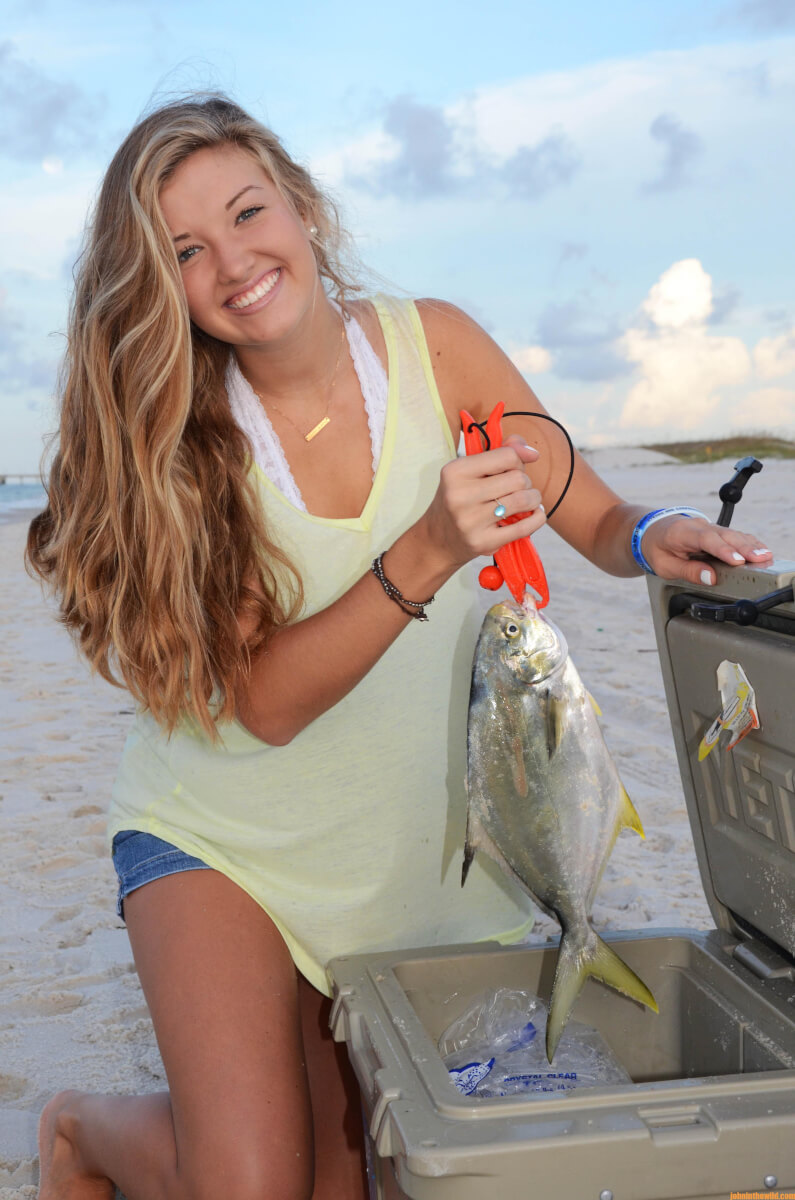 One of the advantages of fishing for the bull reds is they'll eat any kind of bait or artificial lure you want to fish with, but Hayes has found that fresh shrimp or freshly-cut meat baits or live baits tend to produce the best. "I've seen some of the larger bull reds caught on just the pink Fish Bites (http://fishbites.com/)," Hayes reports. "They also like sand fleas, blue crabs and mullet." Even though you may be fishing for a redfish that weighs from 20 to 50 pounds, you want to set your drag to moderate on your spinning reel. When a big redfish takes your bait, and your rod starts to bow, you want your drag to begin to slip. "The bull reds usually will run 15 to 20 yards off of the beach toward deep water," Hayes says. "Then the bull reds will turn sideways and run either to the east or to the west, as opposed to going further out into deep water. An angler can walk the beach and cast up to them as he reels in line. They may make two or three more runs before you can subdue them and reel them in from the surf." Although you only can keep one bull red per person, you can hook, catch, photograph and release bull reds as long as you want to fish.
Contact Dustin Hayes to learn more about surf fishing at: 678-897-0167, shorethingfishing@yahoo.com, or facebook.com/shorethingfishing.
To learn more about saltwater fishing, check out "Alabama's Inshore Saltwater Fishing: A Year-Round Guide for Catching More Than 15 Species," "Alabama's Offshore Saltwater Fishing: A Year-Round Guide for Catching Over 15 Species of Fish," "Fishing Mississippi's Gulf Coast and Visitor's Guide," "How to Fish Mississippi's Gulf Coast in June" and "13 Saltwater Fish Recipes You Can't Live Without," available in Kindle eBooks and some print books. To learn more about hunting and fishing from John E. Phillips' print and eBooks, go to www.amazon.com/author/johnephillips and www.barnesandnoble.com.
Next: Why Fall Fishing is Best on Alabama's Gulf Coast in the Surf and at Other Hot Spots
EXPLORE MORE: you'll love these stories from John too