Editor's Note: Dove season starts soon, and nothing's more fun than tailgating with friends in a dove field to start your hunting season. You can wear masks and socially distance during this pandemic time while hunting doves.
* Shells:
Like many of you, at the beginning of dove season in years past, I would buy four boxes of dove loads because they were the cheapest shells at the sporting-goods store. My reasoning was, "If I have plenty of shells and keep shooting, I should be able to get a limit of doves." But a friend of mine, Marty Fischer, a national shooting instructor who's won skeet and trap-shooting contests as well as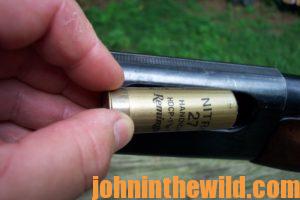 sporting-clays events, explained to me that I could shoot fewer shells and take more doves if I bought target loads that trap and skeet shooters used. He also recommended shooting No. 8 shot at the first of the season when most of the doves coming into a dove field were young birds that were smaller targets. The No. 8 shell with more shot would shoot a denser pattern. In the late season, however, the big birds from the North moved into southern dove fields. That's when I needed to change to a No. 7-1/2 shot that was heavier and would perform better on bigger doves.
Fischer explained that I should shoot target loads like trap and skeet shooters do, instead of cheap shells, because the shot in shotgun shells is made up of lead and antimony, an additive that makes the lead harder, giving it a tighter pattern. Lead is very soft. When lead comes out of the barrel, the shot no longer goes straight, but flies away, giving you a terrible pattern. So, a steel shot pattern is much tighter than the lead shot. If you're looking for a handgun that can be used for hunting and competitive shooting, check out a legit gun shop in your area and visit sites like https://ballachy.com/glock-40-review/ to know more.
Fischer shoots 3 drams of powder with either 1 or 1-1/8 ounces of powder and a No. 7-1/2 or No. 8 shot because target loads have a higher content of antimony than the wholesale shells. Fischer likes a shell moving at 1,200-1,350 feet per second, which equates to about 900 miles per hour. Usually, those speeds will be printed on the box of target loads under the muzzle velocity, you can also get some great tips for shooting and using firearms from sites like allaboutshooting.com.
* Guns:
1) Turkey Gun – Most turkey guns are 3 or 3-1/2 inches and won't cycle a target load like it will with shells designed for them. The other problem associated with using a turkey gun for dove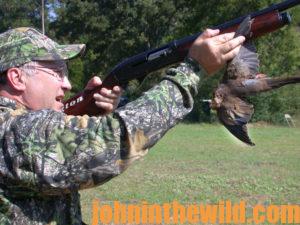 hunting is that it's made to shoot a really-tight pattern at 30-50 yards. Most of your dove loads or target loads are designed to shoot accurately at 20-35 yards. If you're trying to shoot a dove at 20 yards or perhaps 30 yards, your pattern will be too tight, and you'll miss. If your turkey gun has screw-in chokes, then put an improved cylinder, light modified or modified choke in it, and it'll work fine for doves.
2) Duck Shotgun – A duck shotgun should perform fine in a dove field because it's designed to have a 3 inch, a 2-3/4 inch, or even a 2-1/2 inch shell and also should have screw-in chokes. When dove hunting, shoot a 20 or 28 gauge with target loads.
3) 12 Gauge Shotgun – You can shoot a 12 gauge shotgun in a dove field but will be using target loads and improved cylinder, light modified or modified chokes.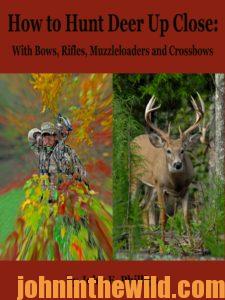 If you enjoy hunting all species of wild game, learn more by checking out John E. Phillips' book, "How to Hunt Deer Up Close: With Bows, Rifles, Muzzleloaders and Crossbows"  – in Kindle and print at http://amzn.to/11dJRu8. Click here for Audible link. You may have to copy and paste the clicks in your browser.
Tomorrow: Remember to Get in the Swing of Things