Editor's Note: Dove season starts soon, and nothing's more fun than tailgating with friends in a dove field to start your hunting season. You can wear masks and socially distance during this pandemic time while hunting doves.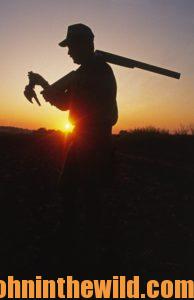 Dove hunters miss when they shoot behind doves. They're accustomed to aiming with most of the guns they shoot. They aim their rifles when hunting deer, aim shotguns when hunting turkeys, aim their .22's when shooting squirrels, and for the most part, except for when hunting quail, they aim when they shoot. According to expert dove hunters, "If someone aims at a dove and has the bead of the shotgun out in front of the dove and squeezes the trigger, he or she has stopped the gun's motion. The dove flies past the shot pattern before the bullet gets to where the dove is. When shooting doves, simply look at the bird, and follow through with your swing."
Golfers, tennis players and basketball players all follow through. And you have to continue swinging your shotgun after you pull the trigger, if you want your shot pattern to meet the dove in the air. One of the secrets for taking more doves is to never look at your shotgun when    you see the bird coming. Keep your eyes focused, and look at the dove when you feel certain that you'll get a shot as you're bringing your gun to your shoulder and squeezing the trigger.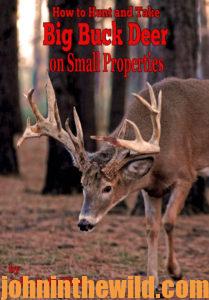 If you enjoy hunting all species of wild game, learn more by checking out John E. Phillips' book, "How to Hunt and Take Big Buck Deer on Small Properties" for Kindle and print versions at
– http://amzn.to/1vIcj4m. Click here for Audible link. You may have to copy and paste the clicks in your browser.
Tomorrow: Prepare for Dove Season Like It's Turkey Season.