Jeff Poe, of Lake Charles, Louisiana, (http://biglakeguideservice.com) (See Day 2), says that, "I may let one or two of the first ducks in a large flight of ducks come in and light on the water before I call for the shot. Many times by allowing the first ducks in a large flight to light, these birds will help to pull in the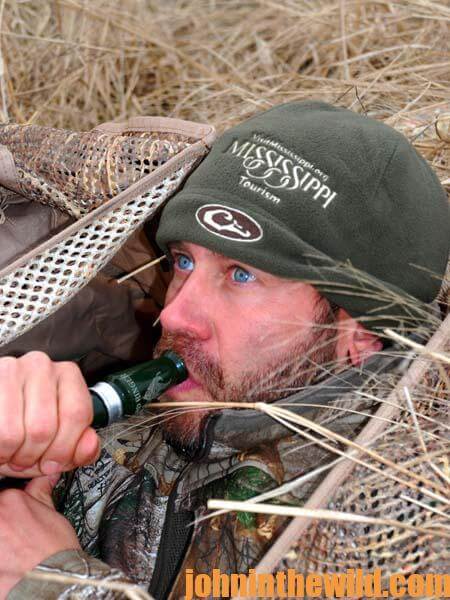 larger flock. Then you'll get more shooting with a bigger number of birds in the best shooting position – with their wings cupped and feet stretched-out. This tactic consistently has produced more ducks for me. However, remember the ducks I hunt are wild. The only sure thing about hunting wild ducks is they don't always do what they're supposed to do when they should do it."
And avid waterfowler Thayne Barrie mentions that in his section of Idaho where he hunts on the Snake River, "One of the primary ducks is the goldeneye. Goldeneyes don't decoy worth a darn. They seem to fly a million miles an hour, and they're middle-of-the-river fliers. If you want to shoot goldeneyes, expect to have to pass shoot them. The best places to shoot from are points of islands that jut out into the river. When hunting goldeneyes on the Snake River, you may have to make a long shot."
You need to learn to call ducks to hunt ducks but don't wait until you've arrived at the duck blind to learn how to call or practice your calling. Find a proficient duck caller, and learn basic duck-calling skills from him. Then spend hours practicing at home, in your car and at your workplace. Try not to irritate your fellow employees or drive your wife to the brink of insanity. You practice to build up not only your calling skills but also your knowledge of which calls to use when. If you can't call correctly or make an incorrect call at the wrong time, you'll scare more ducks away from your blind than you'll call to it. Even if you have to pay someone to teach you to call ducks, you can learn quicker and become much more proficient then if you attempt to learn this skill from a record or a tape. To learn to call correctly, you must know how to put the wind into the call properly.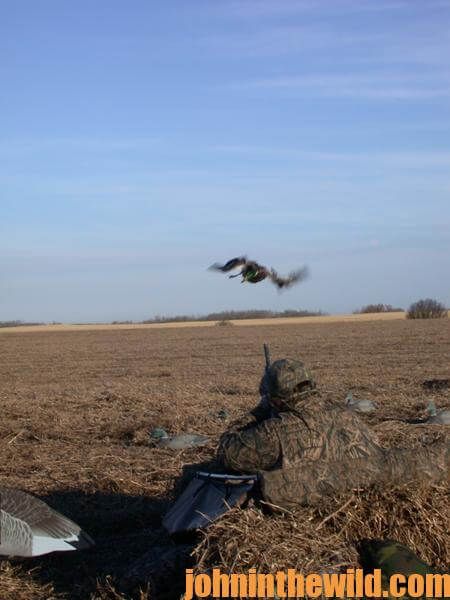 Most duck hunters have one of two philosophies of calling. With the pleading philosophy of duck calling, the caller begs the ducks to come in to his setup. The other philosophy involves a demanding type of calling in which the caller demands the flock do what he tells it to do. A demanding type of call insists that the ducks respond immediately and probably produces more ducks within gun range than a pleading type call will.
To learn more about all types of hunting and fishing, see John E. Phillips' print and eBooks at http://johninthewild.com/books.
Also you can download free books by going to http://johninthewild.com/free-books.
Next: Ways to Tell If Ducks Want to Respond to Calls