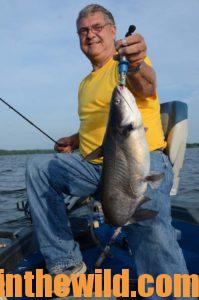 Editor's Note: Some varieties of fish are somewhat oily, and that oil in the fish often makes the fish taste fishy. However, if you use the ice and 7Up program from Day 1, you can remove that oily taste from the fish and make the meat even sweeter.
One of the best cat fishermen I've fished with in recent years is Tony Adams of Eufaula, Alabama. Tony has developed a system of cat catching that I've never seen fail. He uses 20-ounce Gatorade soft drink bottles with the caps screwed down. He likes these sized jugs because they take up far less room in his boat than other jugs will. The line will free-spool off the jugs just as fast as the line freespools off a spinning reel. By throwing his big bait out and keeping his big engine running, he can throw out about 48 jugs in about 45 minutes. Adams also fishes in deep water during the summer months because he believes he can catch more big cats in deep water where very-few jug fishermen fish than he can fishing in shallow water.
Adams allows his bait to descend to 20 – 65 feet along the old river channel in Lake Eufaula. He uses stainless-steel circle hooks instead of wire hooks because they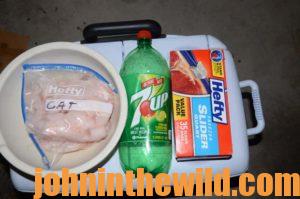 require less maintenance and usually will hold bigger cats than wire hooks will. Adams puts his jugs out in a straight line. Then when he looks at his jugs, if a jug's not in that straight line, it usually has a catfish on it, or a cat has gotten his bait.
"The real secret to catching catfish on jugs during hot weather is to keep up with your jugs," Adams explains. "I check my jugs about every 30 – 45 minutes because when you fish in deep water, those catfish often will try to get into a tree top or some kind of underwater structure and break off or pull the hooks out of their mouths. So, if you don't get to them quickly, you can lose them. By staying with the jugs, we usually can catch 200 – 400 pounds of cats in 4 hours. I like to fish for big cats that weigh up to 30 – 40 pounds. However, we catch an awful lot of 1-1/2 – 2 pound cats, but our average cat will weigh 8 – 20 pounds. Bigger cats put more meat in the boat faster."
To get cats for a fish fry, I took my friend J. Wayne Fears of New Market, Alabama, to Eufaula with me to fish with Adams. I knew Fears, one of the nation's leading outdoor writers, never had seen or fished with a catfishermen like Adams. So, I wanted him to see how to catch a bunch of big cats quickly and learn Adam's techniques to use when he fished with his sons and grandsons. And, sure enough, in 4 hours, we caught between 300 – 400 pounds of cats. Now that was the fun part.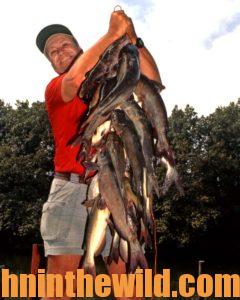 Using an assembly line type of fish-cleaning procedure, Adams filleted the cats with an electric knife, I cut the stomach walls out of the cats and cut the filets into about 8 – 12-inch chunks, and Fears washed the fillets and put them in gallon Ziploc bags for transport home. When we divided up our catch, I cut my filleted cats into 2-inch by 3-inch pieces and put them in the 7up and ice mixture overnight. The next morning, I got up, packaged the catfish with about 20 chunks per quart Ziploc bags, filled the bags with water and squeezed the air out of the bags. Then my family had catfish we could eat for many months.
To contact Adams, you can call him at (334) 688-7505. To see what he's catching at this time of the year, go to Facebook.com/Tony.Adams.5477. A great to place to stay if you decide to fish Lake Eufaula is Lakepoint State Park https://www.alapark.com/parks/lakepoint-state-park. Contact Sone Kornegay at (334) 687-8011. You can learn more about this section of the country at https://alabamablackbeltadventures.org/.
Fish Croquettes:
Our outdoor friends, Jack and Bet Wright of Hoover, Alabama, shared this recipe with us more than 40-years ago, and it's remained one of our family's favorites. These croquettes are delicious as the main meal, but we also enjoy them prepared small as appetizers.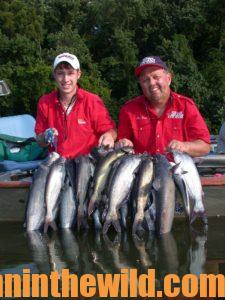 Ingredients:
2 cups flaked, cooked, leftover catfish
1 cup bread crumbs
1 tablespoon parsley
Dash of pepper and paprika
1 tablespoon lemon juice
4 tablespoons shortening
1/2-teaspoon salt
4 tablespoons flour
1 cup milk
2 eggs
4 tablespoons milk
Cracker crumbs
Preparation: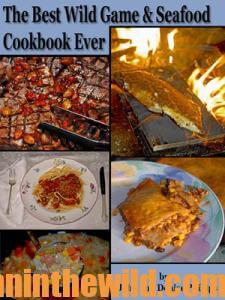 Mix first five ingredients until well blended. Melt shortening, and add salt and flour to make a paste. Add 1 cup milk, cooking on simmer until the mixture thickens. Cool. Next combine the white sauce and the fish mixture. Then chill mixture. Beat 2 eggs with 4 tablespoons of milk. Make croquettes or balls with hands, and dip the meat mixture into the egg/milk mixture. Roll the croquette in cracker crumbs, dip it back in the egg/milk mixture, and roll it once more in the cracker crumbs. Drop the croquette into hot oil in a Dutch oven or deep skillet, and cook until brown. Then dry on paper toweling. Serve with seafood sauce.
"The Best Wild Game and Seafood Cookbook Ever," available in Kindle and print at http://amzn.to/WkbLRg contains this recipe and many others for preparing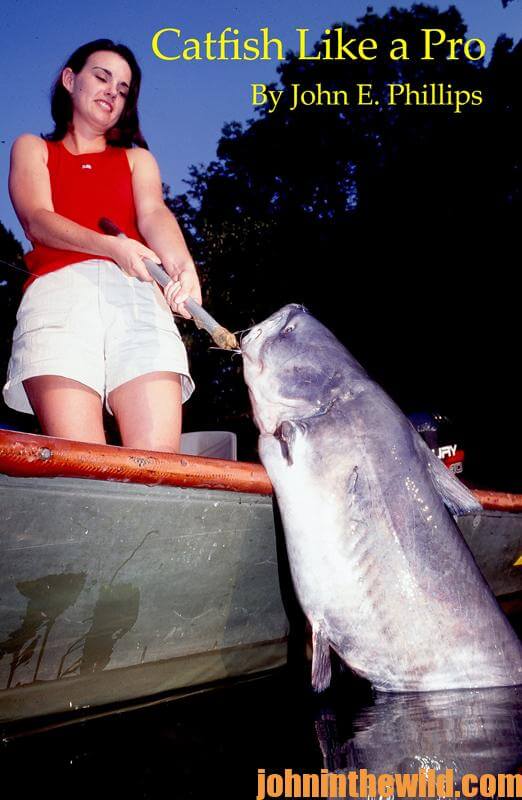 catfish and other varieties of fish.
To learn more about fishing for catfish, check out John E. Phillips' book, "Catfish Like a Pro," available in Kindle and paperback versions at https://amzn.to/2LNt0dK.
Tomorrow: Why Not to Overlook Alabama's Lake Eufaula Crappie