Editor's Note: On a fishing trip with Scott Jernigan and Phillip Criss on Lake Guntersville in north Alabama, we caught plenty of fish. Scott has been a crappie/bass fishing guide for 15 years and has fished for crappie on Guntersville for all his life. Phillip Criss has been a bass-fishing guide for 43 years, and we've fished together for the last 30 years. I learned a new technique from them for fishing for crappie and bass. An interesting part of my education while at Lake Guntersville is that I saw and had an opportunity to fish with a Lowrance ActiveTarget Live Sonar (https://www.lowrance.com/activetarget/). Much of what I learned on this trip can be applied throughout the U.S. to catch crappie and bass. Also many of these same patterns will work on other lakes throughout the country, year-round.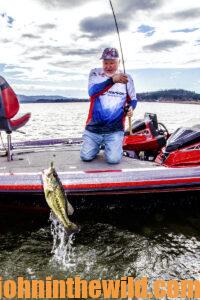 According to Scott Jernigan, "I don't know about all guides, but Phillip Criss, whom I've fished with for years, specializes in bass fishing and is an expert."
John E. Phillips: Phillip, when do you start bass fishing in the spring and early summer?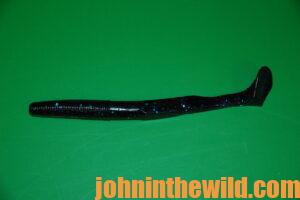 Phillip Chris: If I can get my customers to meet me before daylight and be on the water before the sun comes up, we'll start fishing shallow with plastic worms. My favorite worm is a Zoom https://zoombait.com/ trick worm that's heavier than most plastic worms. If I'm swimming a worm, I'll use a paddle tail type of worm or a speed worm. We'll fish those until the topwater bite stops, and then we'll move out to 8-10 foot deep water. I like to use a shakey head worm on a wobble head jig, a magnum trick worm and a crankbait that will run in the 8-foot-deep zone. Then we'll move out to the deeper water of about 12-20 feet and fish with a 1/2-ounce wobble head jig. I very rarely fish any deeper than 20 feet, even in the heat of the summer. I'll be fishing ledges and drop-offs. I've started using my Lowrance ActiveTarget Live Sonar when I'm fishing these deep ledges because I want to know if bass are there for my clients. I like a 1/2- or a 3/4-ounce jig and/or a shakey head jig when I'm fishing for deep bass.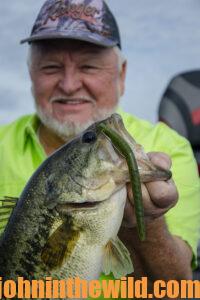 Three techniques work best on bass at Lake Guntersville. Zone 1 is the shallow water of 2-5 feet deep, Zone 2 is 8-12 foot-deep water, and Zone 3 is fishing the deep ledges. When the bass stop biting in any one of those zones, we move to the next zone. The other factor that causes us to move from one zone to another is the amount of sunlight. Bass like to hold where they can hide. So, early in the morning, 2-5 feet of water is where they'll hide. When the sun comes ups, they move to 8-12 feet of water, and in mid-morning or the middle of the day, they move to the deep ledges. When we're fishing the deep ledges for bass, we use basic colors. The brighter the sun is, the lighter color lure we use. If the day is cloudy or overcast, we fish darker colors. When we're fishing the deep ledges, I like a shad-colored bait.
You can reach Phillip Criss at pdcriss@hotmail.com; 205-461-5549. To contact Jernigan, you can call Waterfront Bay Grocery and Tackle (http://waterfrontbaygrocery.com/, 256-582-6060); or at: 706-575-7239. You also can email him at scott02jernigan@gmail.com or go to his Facebook page: Scott Jernigan (https://www.facebook.com/scott.jernigan.31).
To learn more about bass fishing, check out John E. Phillips' book, "How to Bass Fish Like a Pro," available in Kindle, print and Audible versions at https://www.amazon.com/gp/product/B007RP2LZS/ref=dbs_a_def_rwt_hsch_vapi_taft_p2_i2 You may have to copy and paste this click into your browser. When you click on this book, notice on the left where Amazon says you can read and hear 10% of the book for free. On the right side of the Audible page for this book and below the offer for free Audible trial, you can click on Buy the Audible with one click.
Tomorrow: Learning Bass Patterns with Phillip Criss