John's Note: Crappie don't die after the spawn. But most of the time, you'll have a difficult time finding them and seldom in shallow water. Some of the best crappie fishermen in the South have shared their secrets with us for catching crappie in weather so hot, eggs almost can fry on the sidewalk.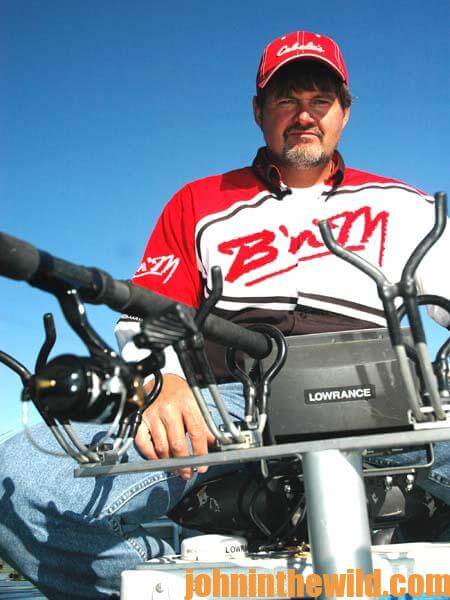 Ronnie Capps and Steve Coleman of Tiptonville, Tennessee, two of the best crappie fishermen in the nation, have won several national championships, including one Crappiethon, several Crappie USA and the 2000 North American. They've won more than $1.3 million in tournament crappie fishing. Ronnie Capps explains the most-effective lures, poles and rods that catch the most crappie for them in the summertime and the five best crappie lakes he and Coleman like to fish.
Can't-Miss Crappie Baits:
"My go-to bait is a 2- to a 2-3/4-inch-long live minnow," Capps explains. But the lime-and-chartreuse tube jigs made by Southern Pro and MidSouth Tackle have helped us make over $1 million fishing them," Capps explains. "We also fish a tube jig tipped with a minnow, a wax worm or a Berkley Power Grub. When I'm fishing deep, I prefer to fish a Blakemore Road Runner jig, a small jighead with a spinner on it, in a 1/32-, a 1/16- or a 1/8-ounce size, depending on the depth I'm fishing. I like the chartreuse head with a willowleaf blade on it."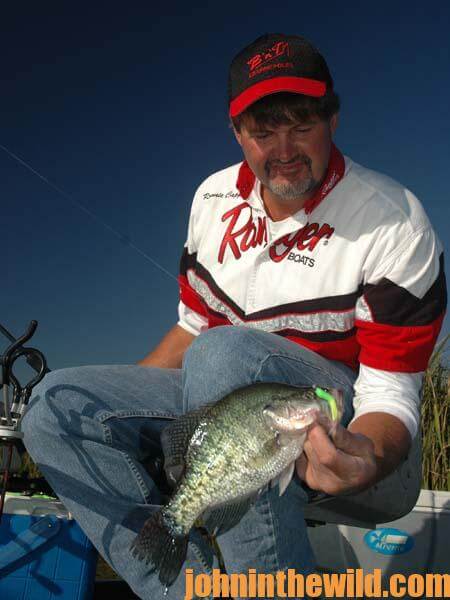 You Can Bet on These Three Crappie Poles and Reels:
"A double-minnow rig has a hook and a minnow on the bottom of the line, a sinker about 12 to 18 inches up the line and then another hook and minnow about 12 to 18 inches up the line above the sinker," Capps reports. "With this rig, I'll fish with the B'n'M 12-foot Capps and Coleman Series Trolling Rod. I'll fish the B'n'M 14-foot, 3-inch Buck's Graphite Jig Pole when I'm trolling jigs only. If I'm wade fishing or fishing from a small boat or a canoe, I'll use the 9-foot Capps and Coleman Series All-Purpose and Wading Rod. The pole's short enough to handle in close quarters, yet strong enough to pull a 2-pound crappie into the boat. On each of these poles, I'll use the B'n'M West Point spinning reel."
Five Best Crappie Lakes in the South:
According to Capps, "Grenada Lake in Mississippi is ideal for crappie fishing when the water's high, and I like to wade fish in its ironwood bushes. Although rarely will this lake be deep in the summertime, when it is high, you can catch black crappie around every ironwood bush in it. Ross Barnett Reservoir in Mississippi holds plenty of 2-pound crappie but few 3 pounders. Although the average crappie in Tennessee's Reelfoot Lake weighs less than 1 pound, you can catch your limit year-round. Mississippi's Sardis Lake also homes a huge concentration of crappie, however, you may have a difficult time catching a limit of 12-inch fish there. Neely Henry in Alabama, below Weiss Lake, is a great lake for shooting docks or trolling ledges for crappie."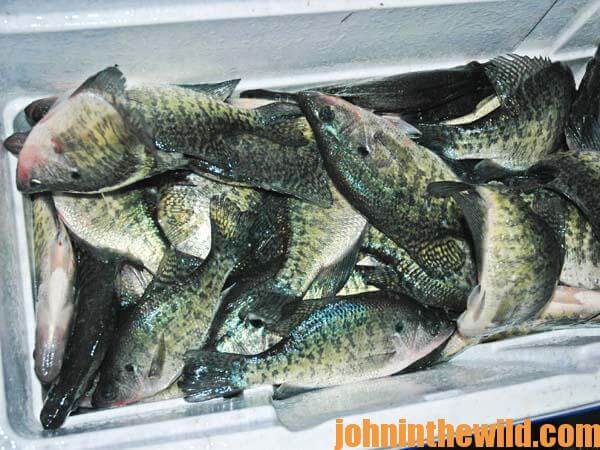 To learn much more about crappie fishing, get John E. Phillips' Kindle eBooks and some print books, "Crappie: How to Catch Them Fall & Winter," "Crappie: How to Catch Them Spring and Summer," "Catch Cold Water Crappie Now" and "Catch Crappie All Year: Fishing a Single Pole, Using No Boat and Farming Crappie." Click here to get these books. To receive for free the "Crappie Catchers' Cookbook," by John and Denise Phillips that offers free recipes, click here.