John's Note: Mike Lee, formerly from Montana but now living in Oregon, has been hunting elk for about 38 years – both on Montana and Oregon public lands. According to Lee, "Because I like to work from the ridgeline of mountains down to the lower elevations, I hunt in trees and dark timber most of the time. So, if I'm calling an elk from down below me, more than likely, I'll meet him in the timber."
Combat hunting is my definition for hunting on high-pressure public lands where the chances of seeing other hunters is much greater than the opportunity to see an elk. To understand this kind of hunting, understanding what most elk hunters do is often more important than knowing where the elk should be. For instance, most elk hunters don't like to leave camp until about an hour before daylight. But I leave camp about 3:00 am. I generally travel about 3 – 8 miles into the wilderness to reach the spot where I plan to start hunting about 20 minutes or an hour before daylight. That's why I do as much pre-season scouting as I can to determine where most hunters won't hunt and how to get to those places in the dark. By scouting well before the season, I usually can determine the travel patterns of those early-season bulls. Often an hour before daylight is when many elk will start bugling, and I'll have the advantage of then getting close to them before daylight.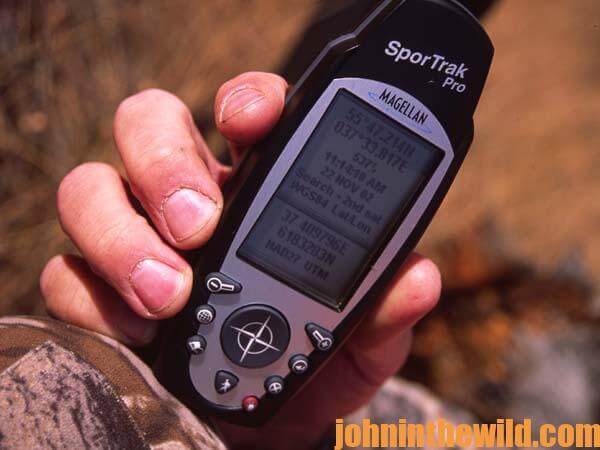 To get into the back country in the dark, I use a hand-held GPS where I've marked the spots where I want to begin my hunt and saved the routes that I can travel from my truck to reach those areas. Before the season arrives, I get to know the lay of the land really well. Many times later I can walk straight to the site I want to begin to hunt without my GPS. However, if I wander off course, the GPS can help me get back on the route I need to take to reach my destination. Once the sun starts coming up, I'll use my binoculars to glass for elk and listen for elk to be talking to one another. I listen for cow calls, bulls rolling around in wallows and bugles.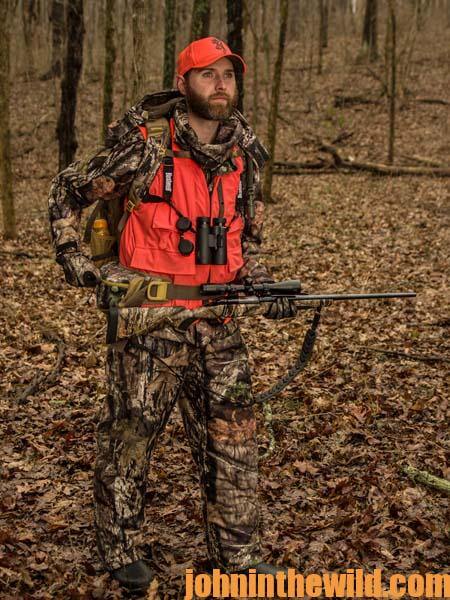 Usually, I don't hunt during bow season, because the guys I hunt and work with are all avid bowhunters. They will take 3 – 5 weeks off work to bowhunt the early season. So, I've decided to hunt rifle season, since fewer people hunt during the gun season where I work, and we all hunt not far from where we work and live. Too, by not hunting during bow season, the real advantage that I have is the guys who hunt during bow season share all the information that they've gathered about where the elk are located, and where they've seen some of the biggest bulls on that public land. The bowhunters at my workplace really help me find the bulls I take during gun season – actually they're my scouts. So, I know the best places to hunt, and where the biggest bulls should be before gun season arrives. Some of these bowhunters hunt as far back in the woods as I do, but other bowhunters won't go as far. They're afraid they will be successful, and they don't want to pack the meat out 6 – 8 miles.
Another tactic that I use, especially during the early rifle season, is I hunt behind other hunters. Most elk hunters will get in the woods 30 minutes to an hour before daylight. Then when daylight comes, they'll hunt farther and farther away from the truck. So, if I'm running late one morning, I'll hunt that area from the road 2 – 3 miles in where most elk hunters never hunt. The farthest I've ever had to pack an elk out was 6-1/2-miles, and it took me three trips to get the elk's head, hide and meat out.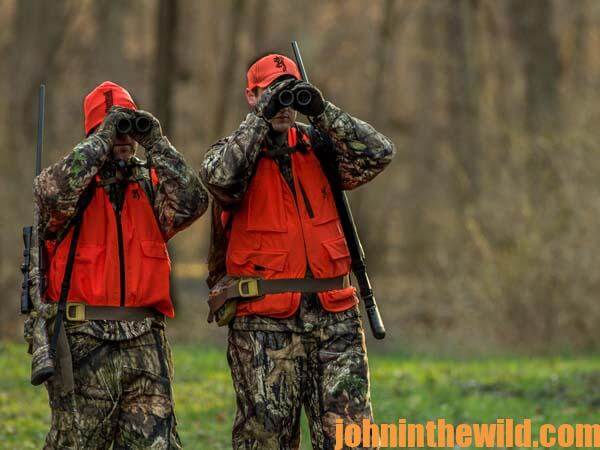 To get John and Denise Phillips' free cookbook, "Miz Denise's Outdoor Cooking: More than 35 Recipes for Elk and Mule Deer," and "How to Make Venison Jerky – the Ultimate Snack Food" (recipes also can be used for elk jerky), as well as other free eBooks, go to http://johninthewild.com/free-books. To learn more about elk hunting, get John E. Phillips' Kindle eBooks and some print books, "How to Find Your Elk and Get Him in Close," "Secrets for Hunting Elk" and "PhD Elk: How to Hunt the Smartest Elk in Any State."
Next: How to Hunt a Roosevelt Elk
EXPLORE MORE: you'll love these stories from John too