Editor's Note: With the Bassmaster Classic taking place on Lake Guntersville in northeast Alabama March 6-8, 2020, many anglers are dreaming of chasing bass to make dollars. I've interviewed my longtime friend of 40+ years Rick Clunn about how to fish bass tournaments.
Clunn of Ava, Missouri (https://www.facebook.com/ricksageriver/), has won every major bass tournament in the nation in more than four decades of competitive bass fishing. He's won four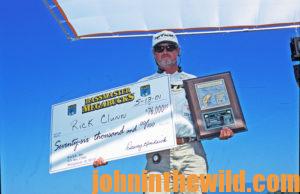 Bassmaster Classics besides numerous national and regional tournaments. Many have called Rick Clunn a fishing machine, however, those of us who know Rick realize that knowledge powers the Rick Clunn fishing machine. He's the consummate student of bass fishing – reading, studying and researching to determine not only the best way to catch any bass but also the most-productive way to take big bass. Clunn believes three techniques will catch more big bass consistently in tournaments than any-other tactic you can use. "Basically three strategies produce wins in national bass-fishing tournaments," Clunn says.  "They are crankbaiting, spinnerbaiting and flipping and pitching." Clunn also emphasizes that a successful tournament bass fisherman must prepare himself mentally before the tournament.
You won't find a nationally-ranked tournament bass fisherman who doesn't carry a box full of spinner baits with him to every tournament. Sometimes the size of the spinner bait you fish determines whether or not you'll catch a big bass. At other times, the speed at which you retrieve the lure has a definite effect on whether or not you'll catch a bass. But to catch big bass on spinner baits, you must first determine the fish's position on the cover and how to best present the spinner bait to the bass, so it will take the lure.
Although pinpointing where a bass holds on a piece of cover sounds like a relatively-simple task, many variables affect that bass's location. For instance, you must consider the factors of wind, sun, food availability and the time of day – daylight, mid-morning, noon, mid-afternoon or just before sundown. To effectively put the spinner bait where a big bass will bite it, you must know where that bass will move to on every piece of cover you fish under each of these conditions. If you feel you can't possibly know enough to locate a big bass's position on cover, here's how I make bass bite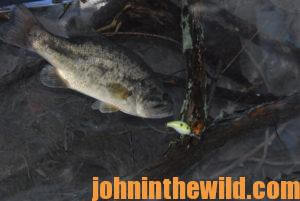 a spinner bait. Look at the cover, pick out a spot that no one in his or her right mind will throw a spinner bait at, and cast to it. When looking at a brush pile, usually an angler will cast his bait to the places where he'll have the least chance of getting hung. As Robert Frost said in poem, "The Road Not Taken," – "Two roads diverged in a wood, and I took the one less traveled by." Well, that road where you won't get hung-up is the one traveled the most. The spot that's the least traveled – least cast to with a spinner bait – is exactly where you want to put your lure. For example, if you see a small hole in a brush pile where no angler will throw a spinner bait, then that's where you cast your lure. I fish the spinner bait in many areas where other anglers only will fish a Texas-rigged plastic worm or a weedless jig-and-pig.
Many times hitting the target is not the most-difficult problem with making the cast when you're using the spinner bait. More often, the most-difficult problem is putting your boat in the right position to cast. Most anglers prefer to spend their time chunking and winding, rather than give-up the 5 to 10 minutes that's required to get their boats in the right positions to make perfect casts with spinner baits. Remember, you don't determine whether or not your bass fishing has succeeded by how many casts you make. You evaluate your bass-fishing success by the number of casts you make that puts your bait the closest to the biggest bass in any body of water you fish. I don't make difficult casts just to prove I can. If the bass are biting aggressively, then I can swim my spinner bait on the outer edges of the cover, and the bass will pull out of the cover and attack the bait. I won't have to spend 5 or 10 minutes trying to make those one or two casts into the center of the brush. However, if the bass haven't fed aggressively, I'll use the less-traveled road to catch the fish other anglers won't.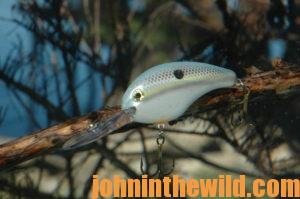 Speeding the Spinner Bait:
I know I have a different take on bass-fishing strategies than other competitive anglers. I believe in the philosophy that tactics that have worked in the past to catch big bass still will produce big bass today, especially if everyone else has forgotten about those techniques. An old tactic becomes a new method of fishing, if no one else is using it, and many of the old fishing strategies still will produce bass today if you go back and revisit them. Most articles you read today about spinner baits only mention fishing spinner baits deep and slow.  But I've had great success catching very-large bass by fishing a big spinner bait fast and shallow, just under the surface to create a big wake. Most anglers don't wake spinner baits any more like they once did many years ago.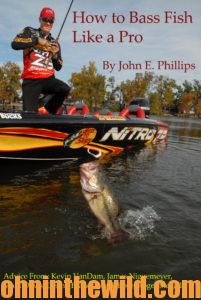 To learn more about bass fishing, check out John E. Phillips' book, "How to Bass Fish Like a Pro" at http://amzn.to/YpoJvD, and available in Kindle, print and Audible versions.
Tomorrow: Flipping and Pitching to Catch Bass with Rick Clunn