John's Note: Deer hunters often find hunting miserable during the month of December because the deer know more about you than you do about them. The deer know what time you go hunting and what time you break for lunch; when you'll return to the woods; where you've located your tree stands; where you hunt most often; and where you seldom hunt. The deer have psyched you out and outsmarted you. Let's look at deer hunting in December.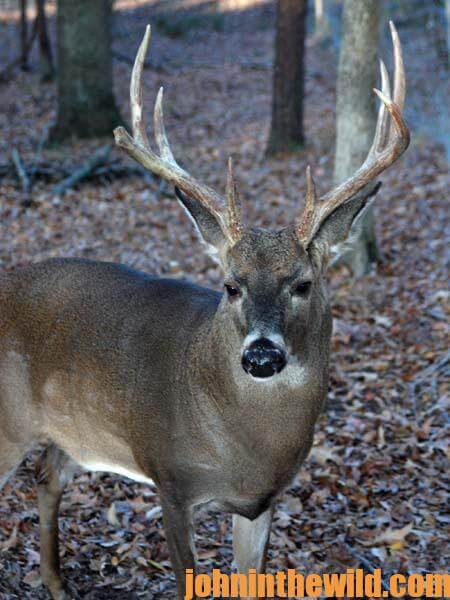 Now that we know that older-age-class bucks primarily move during daylight hours when they think no hunters will see them, we also can use the deer's fear of the hunter to put the buck where we want him. Many hunters find December a perfect month to bag a mature buck with an unconventional deer drive. Having grown up and lived in Alabama most of my life, the words, deer drive, conjure up images of barking dogs, screaming hunters and plenty of racket in the woods. I've learned from my dog-hunting, deer-driving days in south Alabama that as long as an older-age-class buck knows your position, he'll stay bedded-down and hidden and let you walk right past him. However, as the late Mr. Clyde Beard of York, Alabama, the huntmaster at Tombigbee Hunting Club, once told me, "When you come up to those thickets where you think a deer may be bedded-down, hush-up, be extremely quiet, wait, and look. When a buck doesn't know where you are, he'll get nervous. And, if you wait long enough, he'll jump up out of that thicket and either run out where you can see him or begin to sneak out looking for you."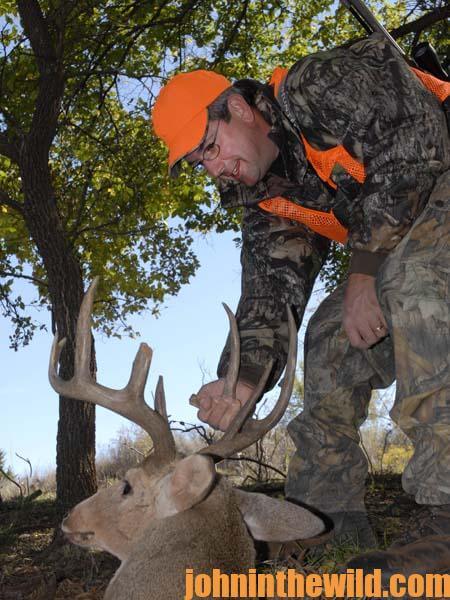 In Mississippi when I hunted with Donald and Jody Spence of Monticello, Mississippi, I listened as Donald explained, "Jody and I put on very effective two-man drives. We look for small thickets that may be only one or two city-blocks long. Jodie will, as quietly as possible, get into her tree stand on the downwind side of the thicket. Once Jody's in her stand, then I'll move to the upwind side of the thicket and begin to walk a zig-zag pattern from one side of the thicket to the other. I'll attempt to move as quietly and as slowly as I can. Occasionally, I'll break a limb or clap my hands together one time sharply. I want the buck to be able to smell me coming toward him and hear me making noise occasionally, but never really know where I am in that thicket. By my using this tactic, the buck will become nervous. Generally the buck will sneak out of the thicket rather than run out of it. Jody and I both have taken quite a few nice bucks as they've been sneaking out of thickets, while stopping occasionally to look back for the drivers."
The Spences use their own human odor in this quiet, sneaky form of driving, to move big bucks often late in the morning and early in the afternoon, when mature bucks have to hold in thick cover to survive. You can bag older-age-class bucks in December, usually the toughest month of the year to take big deer. Once you understand what those big bucks know and how to use that knowledge to penetrate their defenses, you drastically will increase your odds for bagging December's trophy bucks.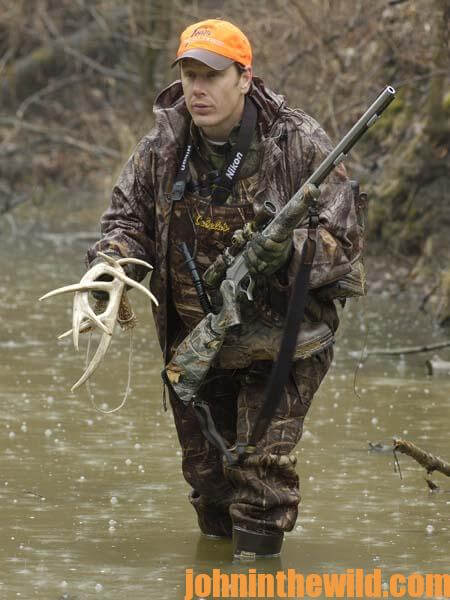 To get John E. Phillips' Kindle eBooks and print books on hunting deer, "How to Hunt and Take Big Buck Deer on Small Properties," "How to Hunt Deer Up Close: With Bows, Rifles, Muzzleloaders and Crossbows," "PhD Whitetails: How to Hunt and Take the Smartest Deer on Any Property," "How to Take Monster Bucks," "How to Hunt Deer Like a Pro," and "Bowhunting Deer: Mossy Oak Pros Know Bucks and Bows," or to prepare venison, "Deer & Fixings," click here.
For information on making jerky from your deer to provide a protein-rich snack, you can download a free book from http://johninthewild.com/free-books.