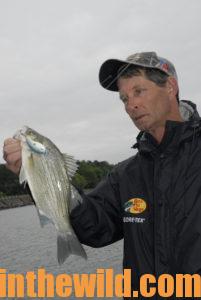 Editor's Note: Some varieties of fish are somewhat oily, and that oil in the fish often makes the fish taste fishy. However, if you use the ice and 7Up program I gave yesterday, you can remove that oily taste from the fish and make the meat even sweeter.
"Dad, I'm going to bring my Sunday School class for a fish fry in 2 weeks on Friday night. Can you catch enough fish to feed about 50+ people?" my son John asked. I told him, "Sure, son! We can go up to the tailrace of Wheeler Dam on the Tennessee River in north Alabama and catch plenty of catfish for your fish fry and have fresh fish leftover to freeze. I've never missed on catching catfish at Wheeler."
Although today I've finally learned that when you're dealing with fish or game, there are no real certainties, back then I thought I always could catch catfish at wheeler – no matter what. Since then, I've seen some of the best bass fishermen, crappie fishermen, deer hunters and turkey callers strike out at times, and that's exactly what happened to John and me when we went to Wheeler Dam to catch fish for his fish fry. When we pulled back into the dock late in the day at Fisherman's Resort, I saw a commercial fisherman come in behind us who had one flathead cat. "What would you take for that cat," I asked. And with a smile he said, "I don't really know. What would you give me for the cat?" To which I replied, "Thirty dollars just like he lays." So, the commercial catfishermen got my $30, and I got his huge flathead cat. I kept the cat on ice that night.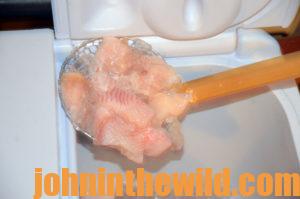 When I went out the next morning and skinned and gutted the flathead catfish, I noticed a tremendous amount of fat on either side of its backbone. I trimmed all the fat off the catfish, filleted the fish and started cutting the fillets into 2 – 2-1/2 inch long strips and 3-inch chunks. Next I put ice and 7Up in my 48-quart cooler (see Day 1) and let the 7Up work its magic. The next morning when I opened the lid to the cooler, I could see a greasy, oil-like substance on top of the water above my filets. Pouring that water off of my catfish chunks, I put another 10 pounds of ice on the fish chunks in the cooler and added more 7Up. I let the fillets continue to soak in the 7up and ice until we started cooking the fish. That night when John's Sunday School class showed up, they all raved about how delicious fish were.
Of course, someone had to ask, "What kind of fish is this?" And, even though I knew better, I lied and answered, "Crappie." Several of John's friends said that was some of the best crappie they'd ever eaten. I failed to tell you that another advantage that the 7Up gives to fish is the sugar in the 7Up helps to flavor the meat.
Catfish Parmesan:
When we lived in Livingston, Alabama, only minutes from the Tombigbee River, we often ran jugs and trotlines for catfish and truly enjoyed the fruits of our labors. Catfish Parmesan is a delicious way to serve catfish.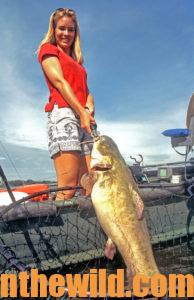 Ingredients:
6 skinned, pan-dressed catfish
2 cups dry bread crumbs (we like Italian bread crumbs)
1/4-cup Parmesan cheese
1/4-cup chopped parsley
1 teaspoon paprika
1/2-teaspoon leaf oregano
1/2-teaspoon pepper
2 teaspoons salt
1/4-teaspoon leaf basil
3/4-cup melted butter
Lemon wedges
Preparation: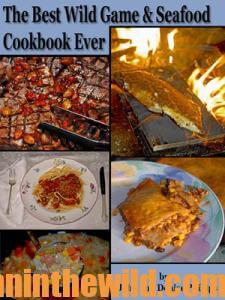 Thaw fish, if frozen, clean, wash, and dry. Combine bread crumbs, Parmesan cheese, parsley, paprika, oregano, basil, salt and pepper. Dip the catfish in melted margarine, and roll in the crumb mixture. Arrange fish in a well-greased baking dish. Bake at 375 for 20-25 minutes, until the fish flakes easily with a fork. Garnish with lemon wedges.
"The Best Wild Game and Seafood Cookbook Ever," available in Kindle and print at http://amzn.to/WkbLRg contains this recipe and many others for preparing catfish.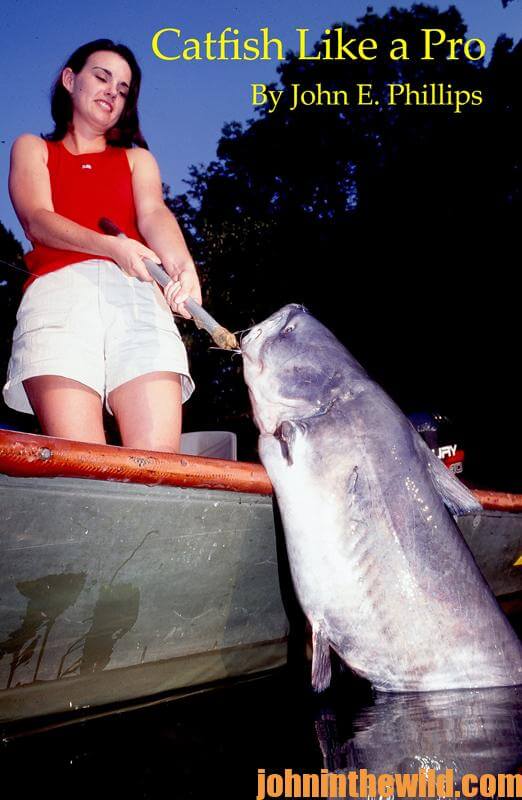 To learn more about fishing for catfish, check out John E. Phillips' book, "Catfish Like a Pro," available in Kindle and paperback versions at https://amzn.to/2LNt0dK.
Tomorrow: What about Catching and Cooking White Bass
EXPLORE MORE: you'll love these stories from John too