John's Note: Mike Lee, formerly from Montana but now living in Oregon, has been hunting elk for about 38 years – both on Montana and Oregon public lands. According to Lee, "Because I like to work from the ridgeline of mountains down to the lower elevations, I hunt in trees and dark timber most of the time. So, if I'm calling an elk from down below me, more than likely, I'll meet him in the timber."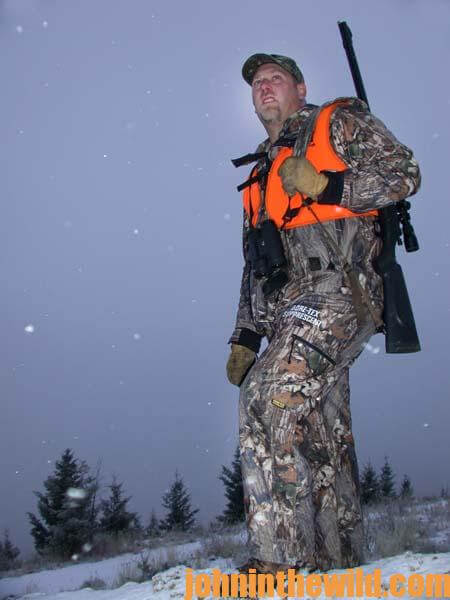 At this point, I need to explain that I'm primarily a meat hunter. Usually, I don't pass up any legal elk I can harvest. My family and I love to eat elk. An elk in the freezer really saves on our grocery bill. The best Oregon bull I've ever taken was a Roosevelt elk that scored about 270 points. The Roosevelt elk differ from the Rocky Mountain elk, because they like to stay on the western side of Oregon in the deep canyons that I call rain forests, remain closer to the tree line than the Rocky Mountain elk do and rarely like to be in open places.
On this particular hunt, I had found a herd of elk that I had attempted to catch up to the previous day. The next morning I was a little late getting to the hunting spot where I wanted to start hunting. So, I wasn't able to catch up with the elk that morning. I took a break in the afternoon. In the late afternoon, another hunter had come in upwind of the herd and spooked the elk. I hiked back to my truck and got there a little bit before dark. The next morning I was determined to get out of camp early. But then as luck would have it, I had a flat tire on my truck. I fixed the tire and stopped by a gas station for some fuel. Although I only live about an hour from where I wanted to hunt, I was still late getting to the woods. While driving to where I wanted to leave my truck, I spotted a herd of elk crossing a ridgeline about two ridges over from where I'd planned to hunt. I parked my truck, grabbed my gear and ran across a canyon to cut off this herd of elk. As soon as I got over the top of the second ridge, I saw the elk – about 15 in the herd – moving in the bottom of the canyon. The biggest bull was the last animal in the herd and had two smaller bulls running with him, because the rut was over. I only had an 80-yard shot.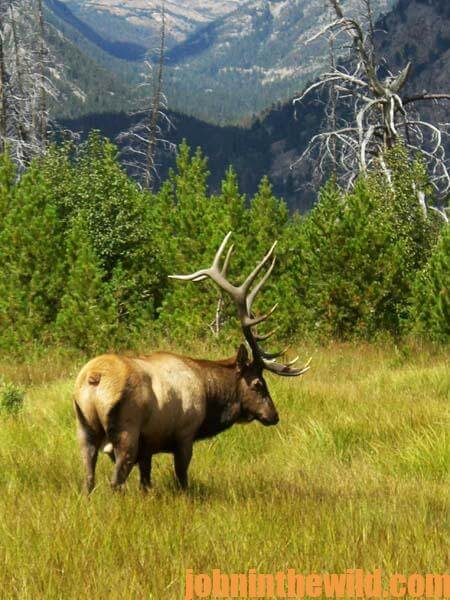 Back then I was shooting a 7mm Magnum. But since that time, I've built a custom .338 Edge (http://www.defensiveedge.net/index.php/338-edge). Don't get me wrong. The 7mm Mag is accurate out to long ranges. However, the .338 allows me to shoot a bigger bullet and deliver more energy down range to put a bull down quicker. Once my elk was down, I boned him out and only had to pack the meat out about 1-1/2-miles.
I'm often asked, "How do you butcher your elk in the field?" My pack will hold 80 – 100 pounds on each trip. So, once the meat is boned out, I usually only have to make two trips to carry the meat out, and I make a third trip to carry the head out.
To get John and Denise Phillips' free cookbook, "Miz Denise's Outdoor Cooking: More than 35 Recipes for Elk and Mule Deer," and "How to Make Venison Jerky – the Ultimate Snack Food" (recipes also can be used for elk jerky), as well as other free eBooks, go to http://johninthewild.com/free-books. To learn more about elk hunting, get John E. Phillips' Kindle eBooks and some print books, "How to Find Your Elk and Get Him in Close," "Secrets for Hunting Elk" and "PhD Elk: How to Hunt the Smartest Elk in Any State."
Next: How to Skin an Elk